All-Female kapela Exit Eden ohlásila debutový album Rhapsodies in Black
16.6.2017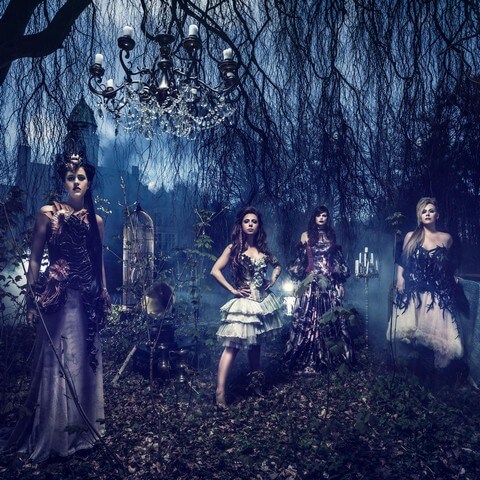 Foto: Christian Barz
Štyri ženy z rôznych krajín, s úplne odlišnými biografiami, no pochádzajúce z rockového sveta založili novú kapelu – EXIT EDEN.
Tvoria ho tieto ženy: Amanda Somerville (Kiske/Somerville, Trillium, Avantasia), Anna Brunner (spolupráca s Kissin' Dynamite), Marina La Torraca (Synnoveriem), Clémentine Delauney (Visions of Atlantis).
4. augusta vyjde ich debutový album –  Rhapsodies in Black.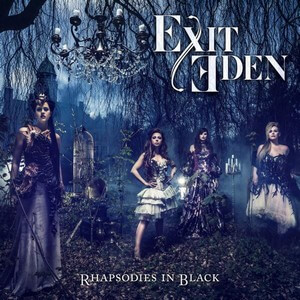 Tracklist:
Question Of Time
Unfaithful
Incomplete
Impossible
Frozen
Heaven
Firework
Skyfall
Total Eclipse
Paparazzi
Fade To Grey
Linky:
http://www.exit-eden.com
https://www.facebook.com/ExitEdenMusic/
https://www.instagram.com/ExitEdenMusic/
https://www.youtube.com/channel/UC8qzZgb5WfmD5KRZgT9U08Q
http://www.napalmrecords.com
Zdroj: Napalm Records Promotion Team
Legendárni Hexx zverejnili detaily chystaného albumu
15.6.2017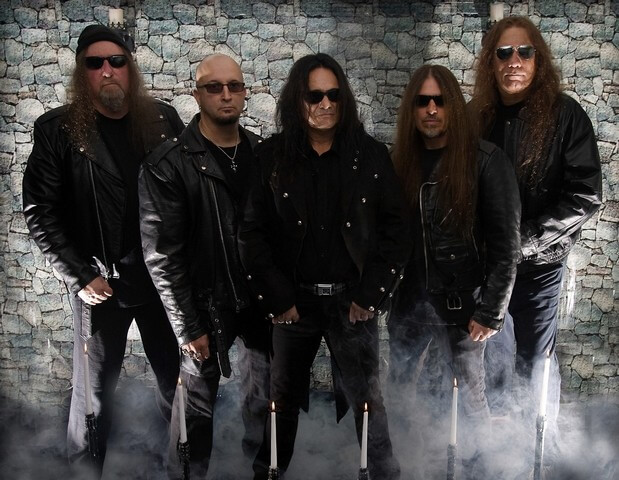 Hexx, legendárna Bay Area power/thrash metal kapela vydá 15. septembra comeback album Warth Of The Reaper. Daný počin bude návratom ku koreňom kapely, štýlu známom z ich klasických počinov Under The Spell a No Escape. O samotné vydanie sa postará vydavateľstvo High Roller Records.
Cover albumu vytvoril Roberto Toderico, taliansky umelec známy zo spolupráce s kapelami ako Sinster, Asphyx a Tygers of Pan Tang. Produkciu mal na starosti Bart Gabriel (Crystal Viper, Burning Starr), na nahrávanie a mixáž dozeral Tim Narducci (Forbidden, Militia) a finálny mastering prebehol pod dohľadom Patricka W. Engela (Destruction, Agent Steel). Album bude dostupný ako CD, vinyl, digitálny downlad.
Linky:
http://www.facebook.com/officialhexx
http://www.hrrecords.de
http://www.gabrielmanagement.eu
Zdroj: Bart Gabriel
Gene Simmons si chce nechať patentovať známy metalový symbol
14.6.2017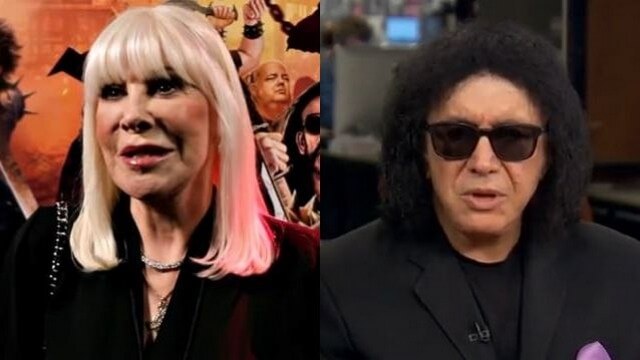 Americký magazín The Hollywood Reporter priniesol správu, že Genne Simmons si chce u tamojšieho patentového úradu nechať patentovať známy metalový symbol, tzv. ,,paroháč".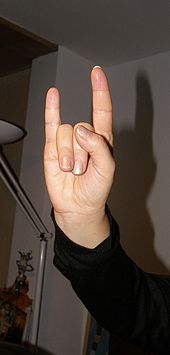 Vdova po Ronniem Jamesovi Diovi (ktorý tento znak často používal) Wendy Gaxiola je pochopiteľne z toho pobúrená. Podľa jej slov je jeho zámer smiešny a nechutný.
Foto: http://www.blabbermouth.net/, https://www.wikipedia.org/
Zdroj: http://www.hollywoodreporter.com/, http://www.express.co.uk/
Spreading Dread – nový videoklip
16.6.2017
Progresivní thrash-death metalová kapela Spreading Dread přichází s novinkou Nikotin, ve které nekompromisně vyjadřuje svůj postoj k nově zavedenému protikuřáckému zákonu. Klip zobrazuje prostředí politiky, kde si každý prosazuje své zájmy namísto toho, aby se řešily podstatné věci. Když už to ale zajde tak daleko, že se pod rouškou "staráme se o vás" objeví protikuřácký zákon, který omezuje provozovatele hospod ve svobodné volbě, zda budou své podniky provozovat jako kuřácké nebo nekuřácké, začnou normálním lidem pracovat nervy a je nasnadě vzpoura. "Tak co, necháme si srát na hlavu?"
Linky:
https://www.spreadingdread.com
https://www.bandzone.cz/spreadingdread
https://www.facebook.com/spreadingdread
Tlačová správa