DAWN OF DISEASE – DAWN OF DISEASE – PREMIERE BRAND NEW VIDEO!
7. July 2017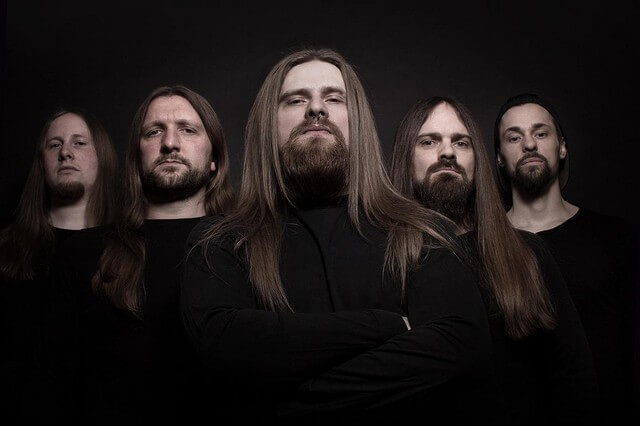 A hurricane of blastbeat drums, fiercest riffs and modern interpretations of some Swedish oldschool grooves: DAWN OF DISEASE have rumbled their way to the top as the heavy weights of Germany's Death Metal scene and have set the release of their brand new album 'Ascension Gate' on August 11st via Napalm Records!
After the band just unleashed a first appetizer with the track 'Perimortal' Perimortal  DAWN OF DISEASE are now premiering a brand new video for the song 'Akephalos' :
Says vocalist Tomasz Wisniewski:
"'Akephalos' unleashes pure energy and takes no prisoners. It represents the more brutal side of our new album without disregarding some catchy melodies. The vocals go beyond the limit while the drums oscillate between insane bludgeoning and catchy grooves. The melodic guitar part at the end of the song completes this diversified atmospheric journey. Akephalos rise!"
Links:
https://www.facebook.com/DawnOfDisease
https://www.dawnofdisease.com
https://www.napalmrecords.com
https://vwww.facebook.com/napalmrecords
Source of Information: Napalm Records Promotion Team
EXIT EDEN – RELEASE FIRST VIDEO
7. July 2017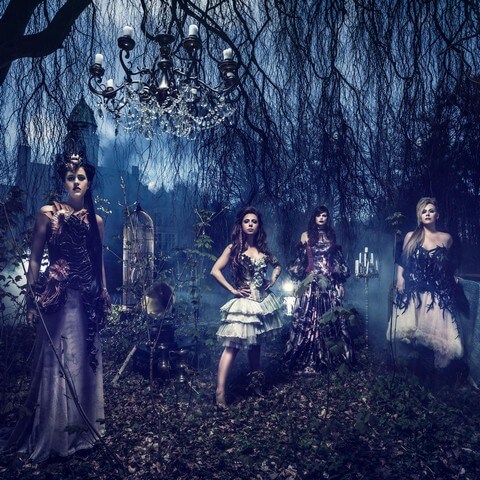 Photo: Christian Barz
After some initial and recent promising news, EXIT EDEN have now unleashed their first video!
For those who are aware of the talent of these four ladies – Amanda Somerville, Clémentine Delauney, Marina La Torraca and Anna Brunner – they can imagine what masterpiece they would create if they would ever collaborate. But the good news is: they've already been busy working together, their debut album is set in stone and EXIT EDEN is ready for take off.
Right on time for the release date on August 4th via Napalm Records, EXIT EDEN have now unveiled a first music video for the track "Unfaithful," originally by Rihanna, which you can check out right
Four musicians from four different countries with four entirely different biographies, yet all stemming from the world of Rock, now united in one band: EXIT EDEN!
The all-female four piece ensemble unites all attributes ascribed to the new millennium: cosmopolitan, self-confident-independent and ready to do their very own thing! Despite their diversity, the four singers Amanda Somerville, Clémentine Delauney, Marina La Torraca and Anna Brunner blend together personally as superbly as they do vocally with their very diverse vocal tones and techniques that go from opera style to raspy rock! This constellation created extraordinary and powerful ideas and finally became their unique plan to raise EXIT EDEN's very own edge: to show the world that almost every classic song can be transformed into a solid metal-rock song.
EXIT EDEN's debut "Rhapsodies in Black", which will be released on August 4 via Napalm Records (worldwide, with Germany/Switzerland/Austria via Starwatch), is home to a colourful mix of international super hits from Rihanna to Madonna, from Depeche Mode to Adele, and many more. Still and all, it's miles away from being just a cover album.
"Why a cover of "Unfaithful?" The band explains:
"Rihanna is one of the major artists in pop music these days, always on the edge of being too much, too provocative, too vulgar, yet with a hint of grace of her own. We like that, but felt that it could use a sharper edge and a darker, no-apologies vibe. The accelerated tempo gives it a new energy and spins us into oblivion with the march of banners held high!"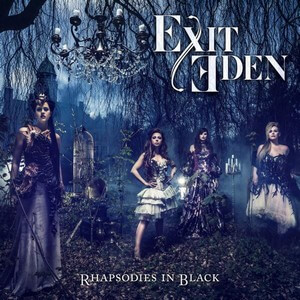 Links:

https://www.facebook.com/ExitEdenMusic/
https://www.instagram.com/ExitEdenMusic/
https://www.youtube.com/channel/UC8qzZgb5WfmD5KRZgT9U08Q
https://www.napalmrecords.com
http://smarturl.it/RhapsodiesInBlack
Soruce of Information: Napalm Records Promotion Tea
BRANT BJORK
UNVEILS DETAILS ABOUT FIRST LIVE ALBUM "Europe '16"!
3. July 2017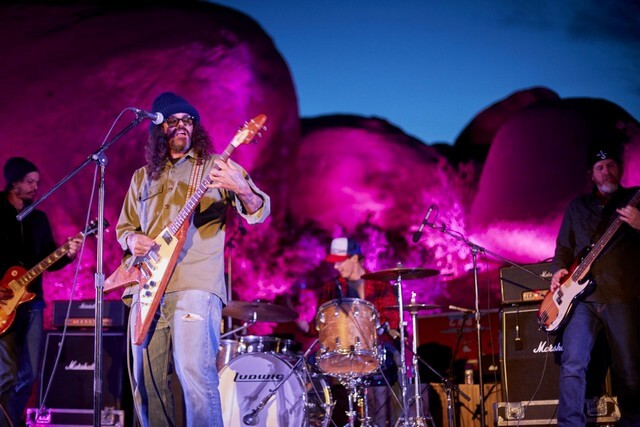 Photo by Kip Dawkins
Welcome back the sweet scent of freedom. Breath in the greeheen! BRANT BJORK has come to revive your spirit: The Kyuss- and Fu Manchu legend has just announced his first live record ever!
From the opening guitar riff of "Europe '16", recorded in Berlin, one can sense the buzz of classic rock electricity that transcends into new spheres. This is controlled madness between trippy and doomy, groovy and sludgy!
Set for release September 22nd on Napalm Records, BRANT BJORK has now revealed the cover artwork and track list of his first and highly anticipated live record.
"This record is live. Live records are ugly and they should be. When a band plays live, they let their hair down. Live is all that really matters. There are those moments in life when everything is ok and these are the moments when you are doing exactly what your here on the planet to do. You're right where you are supposed to be with no shame, no fear, no regret, no envy, no hatred and no apology. I always say this band brings a feeling. The feeling is always primary and the sound, secondary. At least to me. In the book of Tao, there is a passage…"naming is the origin of all particular things". I use here the term ugly to refer to my naming of my particular relationship with my soundscape. my my my. Why the term ugly? Because its the opposite of pretty. As the popular saying goes, "It is what it is". As for my music, my band and this live record, I prefer to say, "it is what it isn't"." – Brant Bjork on Europe '16.
Links:
https://www.facebook.com/BrantBjorkOfficial
https://www.BrantBjork.net
https://www.napalmrecords.com
Soruce of Information: Napalm Records Promotion Team
Dunkelnacht announce "Anthropocenia" EP
3. July 2017
French extreme metallers Dunkelnacht are proud to announce the release date of their upcoming Ep "Anthropocenia"! The EP represent the continuation of "Ritualz Of The Occult" and shall open the gates to the band's third album.
"Anthropocenia" EP will be out on September the 15th via Wormholedeath/The Orchard worldwide.
Teaser:

Links:
https://www.facebook.com/DunkelNachtBand
https://www.dunkelnacht.info
Soruce of Information: WormHoledeath Press