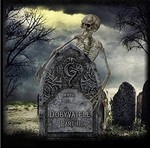 Koncom júna tohto roku sa udialo na českej metalovej scéne menšie prekvapenie. Dovtedy prevažne thrash/deathovo orientované vydavateľstvo Support Underground ohlásilo vydanie nového albumu power metalových Garant – Dobyvatelé part II..
Garant pôsobia na scéne od roku 1999 a  debutový album, prvý diel dobyvateľov bol vydaný v roku 2011. Zostavu tvoria štyria muzikanti a za mikrofónom nájdete sympatickú dievčinu s nádherným krištáľovo čistým hlasom – Andreu Michálkovu (tento rok začala pôsobiť aj u doom-symfonikov  After Rain).
Čo sa týka hudby ako takej, tak treba povedať že ,,dobyvatelia" neprinášajú nič nové. Ide o ten najobyčajnejší, klávesovo-gitarový  power/speed metal akí si dokážete predstaviť. V čom je ale ten album výnimočný, tak to sú hlavne vydarené texty, ktoré v spojení s Andreiným spevom sú príjemným hudobným zážitkom. Hneď v úvode sa dočkáme tematiky križiackych výprav  (skladba Non Nobis, Domine), ďalej tu budeme mať aj Williama Wallaceho (hrdina škótskych vojen za nezávislosť), Hannibala, alebo aj Napoleona Bonaparteho. Jednotlivé piesne sú v prevažne rýchlych a stredne rýchlych tempách, no nájdeme tu aj krásnu klávesovú baladu – Ať řeka tvá duši mou unáši dál.
Čiže aby sme si to zhrnuli: Kto hľadá nejaký nový-neokukaný power metal, toho ,,Dobyvatelé" moc nepotešia. Milovníkov kvalitných textov s historickou tematikou v českom jazyku a ženských vokálov toto CD určite nesmierne poteší.
Lineup:
Andrea Michálková – spev
Daniel "Jim" Malich – gitara, vokál
Vlastimil "Johny" Roško – klávesy
Milan Říman – basa
Petr "Bob" Bobajevský – bicie
Tracklist:
Intro
Non Nobis Domine
William Wallace
Krutý vládce hrdinou
Srdce z kamene
Hannibal
Ať řeka tvá duši mou unáší dál…
Hon na čarodějnice
Bůh války
Napoleon Bonaparte
Rok vydania: 2017
Vydavateľstvo: Support Underground
Youtube ukážka:

Linky:
http://garantmetal.cz/
https://www.facebook.com/groups/mujgarant/
http://bandzone.cz/garant
Hodnotenie: 4,5/6