Myles Kennedy – detaily chystaného sólo albumu
1.12.2017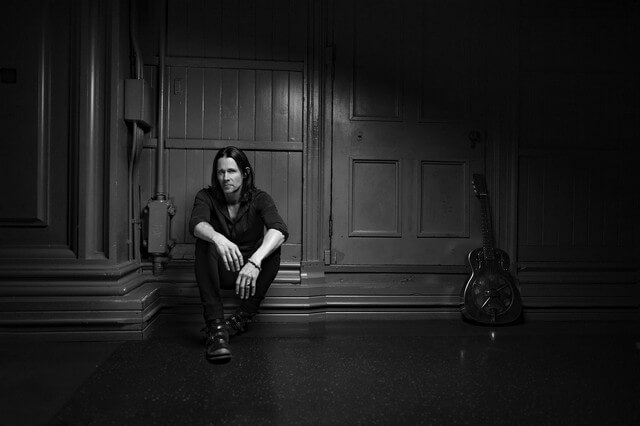 Ako ste už boli informovaní, Myles Kennedy (Alter Bridge, Slash), jeden z najväčších rockových spevákov dnešných čias, vydá 9. marca 2018 svoj prvý sólo debut Year Of The Tiger. Bude to koncepčný album, osobný príbeh Mylesa (strata jeho otca).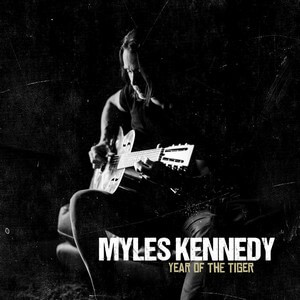 Predobjednať si ho môžete na tomto linku: https://shop.napalmrecords.com/myleskennedy
Tracklist:
Year Of The Tiger
The Great Beyond
Blind Faith
Devil On The Wall
Ghost of Shangri La
Turning Stones
Haunted By Design
Mother
Nothing But A Name
Love Can Only Heal
Songbird
One Fine Day
Linky:
http://www.MylesKennedy.com
http://www.facebook.com/OfficialMylesKennedy
http://www.twitter.com/MylesKennedy
http://www.instagram.com/OfficialMyleskennedy
http://www.napalmrecords.com
Zdroj: Napalm Records Promotion Team
Tengger Cavalry – detaily chystaného albumu
30.11.2017
Čínsko-americká folk-metalová kapela Tengger Cavalry, vydá 23. februára 2018 album Cian Bi, prvý pod hlavičkou Napalm Records. Cian Bi je názov starého kočovného kmeňa, ktorý prisťahoval do severnej Číny.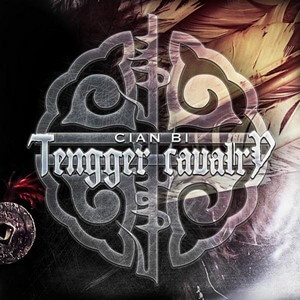 Tracklist:
And Darkness Continues
Cian-Bi (Fight Your Darkness)
Our Ancestors
Strength
Chasing My Horse
Electric Shaman
Ride into Grave and Glory (War Horse II)
Redefine
A Drop of the Blood, A Leap of the Faith
The Old War
One Tribe, Beyond Any Nation
Just Forgive
One-Track Mind
You and I, Under the Same Sky
Sitting In Circle
Link na predobjednanie: https://shop.napalmrecords.com/tenggercavalry
Ukážka:

Linky:
https://www.facebook.com/tengger0cavalry
https://www.tengger-cavalry.com
https://www.napalmrecords.com
Zdroj: Napalm Records Promotion Team
Brvmak – druhý trailer z nahrávania albumu
28.11.2017
Talianska progresívna death metalová kapela Brvmak zverejnila druhý trailer z nahrávania nového albumu In Nomine Patris.
Linky:
http://www.facebook.com/Brvmak
http://www.brvmakofficialstore.bigcartel.com
http://brvmakofficial.bandcamp.com
http://goo.gl/VKyLUz
Zdroj: Giulian Scuorn
Rosa Nocturna vydala druhý singl
27.11.2017
8.12.2017 vyjde třetí album kapely Rosa Nocturna Za hradbami času.Nyní k němu byl zveřejně druhý singl v podobě lyric videa k písni Vím, co jsi zač. Ve videu je mimo jiné představeno i všech 19 hostů, které si Tonda "Gabriel" Buček pozval ke spolupráci. Mezi nimi jsou i hosté ze známých českých undergroundových kapel.
Hosté:
Viktorie Surmová (SURMATA)
Lenka Šíková alias Ereis Rayann (ERTHA)
David Janík (APRIL THE FIRST)
Mathias Novak
Johnny Vavruška (ELEMENTARIA)
Martin Klekner (FLOWERWHILE)
Pavel "Spars" Vrabec (DERIAS & SPARS)
Pavel Stejskal (KRAKATICE)
Lucka Kuchtíčková
Lukáš Palacka (CKB a FINAL CRISIS)
Ivoš Mazourek (SAGITTARI)
Jan Mikuška alias Mike Jr. (TEMPER)
Jan Koriťák (ex-ROSA NOCTURNA)
Jakub Janků (WOLFARIAN)
Petr Sezima (ex-ROSA NOCTURNA)
Erika Biskupová (SYLVÁN, Slovácký krúžek Brno a FS Púčik)
Erik Netušil (SUPEREGO KID)
Stanislav Žoldak (EMBRACE THE DARKNESS)
Diana Pazdírková (WOLFARIAN)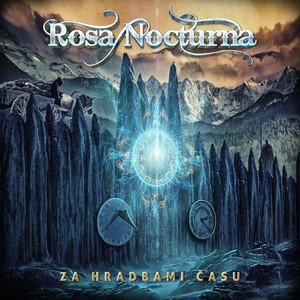 Tracklist alba Za hradbami času:
Vím, co jsi zač
Krkavci
Síla vítězství
O lásce, o válce a o krvi
Alegorie smrti
Možná teď naposled
Bratříčku
Intermissum
Prach králů
Hlas uvnitř
Dimitto tibi
Rosa Nocturna aktuálně hledá bubeníka a kytaristu, pro doplnění sestavy, aby mohla opět vyrazit na pódia a odehrát tour k novému albu. Chce klást důraz jak na hudbu tak vizuální stránku a jsou otevřeny zajímavé příležitosti ke koncertování.
Více info na www.rosanocturna.cz
Grafiku alba vytvořilo světoznámé studio Darkgrove.
Tlačová správa