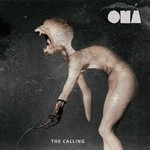 V mojich recenziách som to spomenul už viackrát a poviem to znova. Žánre s koncovkou core nepatria práve medzi moje srdcové záležitosti. Avšak, zatiaľ vždy, čo sa ku mne dostalo nejaké core (poväčšine hardcorové) CD, tak som bol veľmi milo prekvapený. A tak som v podstate nevidel žiadnu prekážku, prečo by som nemal dať šancu debutovému albumu The Calling od mladej českej formácie Ona.
Všetko začne bez nejakého intra, alebo podobných sránd titulnou skladbou. Kľudná, pomalá, doslova až rádiová úvodná pasáž piesne s krásnym čistým vokálom speváčky Silvie, ktorá sa za nejaký ten čas prehupne do pravej HC jazdy.
Čistý vokál sa zmení na growl, kľudné pasáže na tvrdé. Avšak kapela si stále nechala priestor na zmenu nálad aj temp, čiže nehrozí žiadna monotónna odrhovačka. Skôr očakávajte moderný HC so solídnou dávkou introspektívy, ktorá sa prenáša aj do jednotlivých tónov.
68 Missed Calls ako song numero dva sa prakticky takmer hneď zaradil medzi moje srdcovky. Hlavne by som potom ocenil výkon speváčky, ktorá výborne pracuje so svojím hlasom a aj prejavom. Striedanie hlasových polôh + dramatický prejav nerobí žiaden problém. Určite však treba oceniť aj inštrumentálnu stránku. Pokračujeme s Lullabay, avšak žiadnu uspávanku nečakajte.
Zrejme férové by bolo dodať, že na celom albume sa nenachádza žiadna pieseň daného typu. Teda nejaká, ktorá by spomalila a zmiernila z tempa v celej svojej minutáži. Prakticky všetky sa nesú v strednom tempe, pričom v niektorých pasážach spomalíme, inde pre zmenu zošliapneme pedál v pravo.
Tomu odpovedá aj hrací čas jednotlivých kúskov (okrem úvodnej) sa im dostalo niečo medzi 3 až minútami. Kto chce, využije aj taký čas na viacero skvelých nápadov- v prípade už spomínanej Lullabay by som konkrétne vypichol gitarové sólo, ktoré síce možno nevstúpi do dejín ako to najkrkolomnejšie, ale perfektne zapasovalo do celkovej nálady skladby.
Práve tu by som sa zastavil pri najsilnejšej zbrani zoskupenia Ona. Tou spomínanou zbraňou je pracovanie s náladou v jednotlivých pasážach. A je jedno, či chcú pôsobiť tvrdo a agresívne, ustráchane, letargicky, odhodlane....
Jednoducho vždy stojí za pochvalu, ak sa myšlienky a pocity z textov podarí pretaviť aj do hudby samotnej. Tak ako je tomu tu, aj bez nejakých náročných  aranžmánov. Nemalý podiel na tomto efekte má bezpochyby aj speváčka Silvie, ktorá ako som už niekoľkokrát spomenul pracuje výborne so svojim rozsahom, a taktiež sa nebojí aj istej dramatizácie.
Čiže všetkých 9 piesní sa stáva akýmsi hardcorovým zrkadlom ľudskej duše plnej najrôznejších pocitov. Rovnako poteší aj inštrumentálna stránka, keď všetci chalani odviedli svoju prácu taktiež veľmi dobre – či sa už bavíme o bicích, gitare (jednoznačne dominujúci nástroj), ale taktiež potešila aj výraznejšia basa. Človeku sa až nechce veriť, že sa jedná o debutový album kapely. 
Takže, ak hľadáte hc preplnený pocitmi z hĺbky duše, skúste The Calling. Možno budete prekvapení ako ja. Veľmi príjemne prekvapení.
Lineup:
Silvie Marie Cecílie Chrudinová – spev
Petr Caďa Caha – gitara
Marek Vaňoušek – basa
Luboš Denner – bicie
Tracklist:
The calling
68 Missed calls
Lullaby
Push the finger against the wall
Let me fly with you
Dangerous mind
Parasite
Attention whore
10 seconds
Rok vydania: 2017
Vydavateľstvo: Samovydanie
Youtube ukážka:

Linky:
http://www.ona-band.com/
https://www.facebook.com/ona.czech.metal/
http://bandzone.cz/ona
https://www.youtube.com/channel/UC8tEQK08b-nAI9evflKzM4Q
Hodnotenie: 5,5/6