Myles Kennedy – ukážka z chystaného sólo debutu formou videa
8.12.2017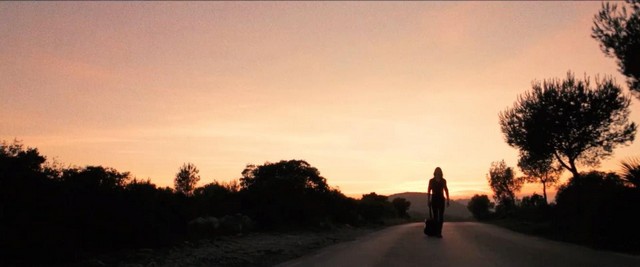 Na oficiálnom youtube kanáli Mylesa Kennedyho bol zverejnený videoklip k titulnej skladbe jeho chystaného sólo debutu Year of the Tiger (dátum vydania: 9. marca 2018).
Linky:
https:// www.MylesKennedy.com
https://wwww.facebook.com/OfficialMylesKennedy
https://wwww.twitter.com/MylesKennedy
https://wwww.instagram.com/OfficialMyleskennedy
https://www.youtube.com/myleskennedyofficial
https://wwww.napalmrecords.com
Zdroj: Napalm Records Promotion Team
Megaherz – detaily chystaného albumu
4.12.2017
Foto: Kai Swillus / Gestaltungskommando Buntmetall
Nemeckí industrialisti Megaherz sú späť v plnej sile, čo potvrdzuje ich chystaný album Komet. Ten bude vydaný 23. februára 2018.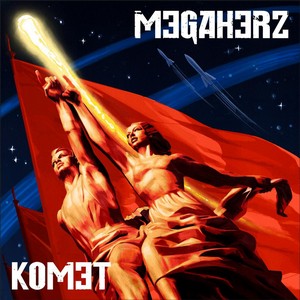 Tracklist:
Vorhang auf
Komet
Scherben bringen Glück
Horrorclown
Von Oben
Tiefenrausch
Schwarz oder Weiß
Heldengrab
Nicht in meinem Namen
Trau Dich
Nicht genug
CD bonusy:
Jagdzeit (Live)
Glorreiche Zeiten (Live)
Roter Mond (Live)
Gegen den Wind (Live)
Himmelsstürmer (Live)
Für Immer (Live)
Unbesiegbar (Bonus)
Album bude dostupný v týchto formátoch:
1 CD Jewelcase (16p booklet, 11 skladieb)
2 CD Digipack (6 stranový Digipack incl. 20p booklet, 11 skladieb + 7 bonusových skladieb, Disc 1: 11 skladieb, Disc 2: 6 live skladieb + 1 bonusová skladba)
2 CD Deluxe Box (6 stranový Digipack incl. 20p booklet, Disc 1: 11 Skladieb, Disc 2: 6 live skladieb + 1 bonusová skladba+ accessoires: circular dog tag, flag, patch, signed autograph card)
2 LP Gatefold (11 skladieb + 6 Live skladieb + 1 bonusová skladba)
Digital Album (11 skladieb)
Link na predobjednanie: https://shop.napalmrecords.com/megaherz
Ďalšie linky:
https://www.megaherz.de
https://www.facebook.com/OfficialMegaherz
Zdroj: Napalm Records Promotion Team
Got Blue Balls majú nový klip Empty so zábermi nočného Vancouvru
6.12.2017
Kapela nemusí byť nutne slávna, aby písala dobré pesničky, mala nápaditý vizuál a znela výborne naživo. Na Slovensku je takýchto kapiel hneď niekoľko a jednou z nich, ktorá si razí cestu k stále väčšiemu publiku nielen doma, ale aj v zahraničí, sú Got Blue Balls. Aktuálne o sebe dávajú vedieť videosinglom Empty a plánujú ďalšie turné po Veľkej Británii.
Skupina ovplyvnená rock´n´rollom, punkom, blues a hardcoreom má na konte dve dlhohrajúce platne, rovnomenný debut z roku 2011 a Counting the days z roku 2015. Nový singel Empty naznačuje, že skupina ostáva verná svojmu zvuku a opäť si zakladá na silných textoch. "Spievam o ľuďoch, ktorí v živote prežívajú úzkosť či depresiu a aj napriek tomu, že si to možno ani neuvedomujú, utekajú k alkoholu a iným drogám, čím si možno znepríjemňujú životnú situáciu. My im chceme povedať, že v tom nie sú sami, aj keď si to niekedy myslia. Je dôležité hovoriť o svojich pocitoch a nehanbiť sa niekomu zdôveriť," hovorí o novinke spevák Mike Minar.
Podľa slov kapely je téma mentálneho zdravia veľmi aktuálnou témou, no aj napriek tomu nemajú pocit, že sa o nej dostatočne hovorí. Pesničke chceli dodať graficky prepracovaný videoklip, ktorý zachytí jej atmosféru. Na spoluprácu opäť oslovili fotografa a režiséra Anakina Foxa, s ktorým spolupracovali už v roku 2012 na klipe k Smash it apart. Spevák si výsledok pochvaľuje. "Nočná atmosféra Vancouvru, dážď a grafické prvky v klipe dokonale umocňujú pocit z textu a jeho význam." K samotnému singlu vznikol aj vizuál, ktorý kapela použila napríklad na Spotify. Jeho minimalistický artwork vymyslela Mikina Dimunová. "Zobrazuje dno prázdneho pohára. Nafotil to Milan Očenáš."
Rovnako ako Anakinovi Foxovi a Mikine Dimunovej, nechali Got Blue Balls voľnú ruku aj Marekovi Rakovickému, s ktorým singel nahrávali. "Chceli sme, aby vniesli niečo svoje do tejto pesničky a to sa aj podarilo." Technickým inžinierom pri nahrávaní bol Tom Lobb z Fresh out of the bus. K novinke si prizvali aj dvoch hostí. Počuť na nej vokál Tomáša Laga z kapely Symbiosis, klavír a synthové nástroje nahral Martina Bukovzy z kapely Adama Ďuricu.
redakciu informoval za skupinu Got Blue Balls PR manažér Edo Kopček
"Všetko je len uhol pohľadu," pripomína svojou novinkou Daniel Sárkány
4.12.2017
Netreba hneď zúfať a stačí sa na veci pozerať z inej perspektívy. Týmto odkazom prerušil ticho 26-ročný spevák, skladateľ a multiinštrumentalista Daniel Sárkány. Po viac ako roku a pol prichádza s novým singlom o vnútornej obrode.
Ako je to už u Daniela Sárkánya zvykom opäť raz sa vo svojej skladbe zbavuje zlého a zameriava sa na dobré. Po tom, ako sa znovu snažil nájsť nádej v minuloročnom singli Lost, si v kúsku Welcome vzal na paškál zábrany existujúce v každom človeku. "Sú hlavne v nás a jediní, ktorí nám dokážu ukázať, že sa všetko dá riešiť a je to len uhol pohľadu, sú často iba naši najbližší," nazdáva sa mladý umelec.
V jeho prípade to bola láska. "Priateľka mi ukázala smer a zrazu bolo všetko inak," opisuje momenty, v ktorých už nemal motiváciu pokračovať. Teraz už poučený chce rozdávať pozitivizmus ďalej. Novou piesňou si dáva za úlohu pripomenúť, že každá maličkosť v našich životoch má význam, aj keď to aktuálne nevnímame.
V príslušnom videoklipe si autor skladby zahaľuje tvár, zatiaľ čo priestor dáva symbolom a atmosfére á la Nirvana. Výraznou zaujímavosťou kúsku je aj to, že Sárkány vôbec nevyužíva svoj deväť rokov obľúbený tvrdý vokál – tzv. scream.
Daniel Sárkány vydal svoje debutové EP s kapelou Drama Queen, pričom ho propagovali koncertmi po celom Slovensku a sčasti aj v zahraničí. Tiež bol súčasťou projektu Marvels of Contrast, no potom sa rozhodol vydať na dráhu solo umelca. Má za sebou single Wish, klavírnu Spomienku za zosnulým dedkom a Lost, kde hľadal stratené.
Tlačová správa