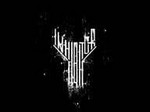 The Inhibitor pochádzajú z malého moravského mestečka Hranice.  Vo svojej muzike spájajú thrash, black, death, elektronickú hudbu a vyzerá to, že im to celkom vychádza. Odborne sa tento hudobný štýl nazýva EDM metal.Na scéne sú od roku 2011, v dnešnej zostave od 2018. Tesne pred koncom minulého roka vydali druhý album The End is Hear.
Skladby sú slušne prepracované so zaujímavými nápadmi a peknými gitarovými sólami. Kombinovanie čistých vokálov a growlingu neuráža ucho a elektronické prvky v piesňach nerušia a nepôsobia "navyše".  Skrátka, album má niečo do seba a chalani si určite zaslúžia pozornosť.
Zo všetkých skladieb by som spomenula Confession of Damned – tá potvrdzuje môj názor, že keď dobrý slaďák, tak jedine metalový. Jednoducho, chalani sú dosť dobrí. Verím, že sa určite budú zlepšovať, keďže náznaky tu sú.
Takže, čo tak si dať chvíľu pauzu od Trivium, Insomnium alebo Agnostic Front a vyskúšať týchto moravských ogarov? Myslím, že budete príjemne prekvapení.
Lineup:
Jára Kučera – spev
Patrik Bálint – gitary
Marek Angelovič – gitary
Honza Rössner – basa, vokál
Romi Gužalovič – bicie
Tracklist:
Prologue
Till I'm Alive
The Great Fall
Catalyze the Inhibitor
Start Live Your Life
Far from Home
Declaring the War
The Point
The End Is Here
Confession of the Damned
Rok vydania: 2019
Vydavateľstvo: No Borders Records
Youtube ukážka:

Linky:
http://wearetheinhibitor.com/
http://facebook.com/ourinhibitor/
http://bandzone.cz/inhibitor/
instagram.com/inhibitor.band/
https://www.youtube.com/channel/UCrKN1KQ9qVFPiWCdFyI1r6A
Hodnotenie: 4/6