LIV KRISTINE Joins MIDNATTSOL! New Album In The Making!
14. December 2017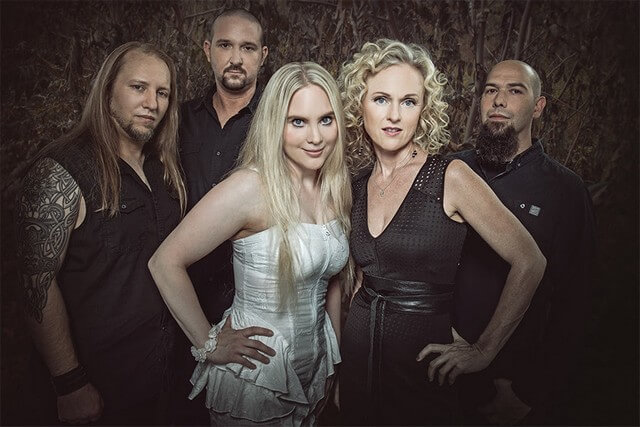 Liv Kristine has joined MIDNATTSOL as their official second singer – right next to her very talented sister Carmen Elise Espenæs. This truly is full sister power!
The band is extremely excited about the news:
"Hey folks,
Like we promised here is the news for you:
LIV KRISTINE IS NOW AN OFFICAL SECOND SINGER IN MIDNATTSOL!! Some time ago we discussed with Liv that she would support us on our upcoming album as a special guest. Working together, we found out that not only the result is awesome – we also have a lot of fun together. The logical consequence was that we pick up Liv as a permanent member of the band. So she is now the official second singer in Midnattsol.
We have already recorded Liv as the second voice on some songs for the next album. Liv will also have her own parts in some songs, so these songs will be more like a duet of the two sisters. We think the results will blow you away.
As Liv is now a permanent band member we plan to play upcoming concerts together with her.
We are very happy and it means a lot to us to have such an amazing singer and fantastic person in our Midnattsol family."
The band released a first appetizer in form of the track snippet Purple Sky.
MIDNATTSOL released their promising debut album "Where Twilight Dwells" back in 2005. The band quickly gained fans around the Gothic, Metal & Rock scene alike and played numerous shows and summer festivals like Summer Breeze, Wave Gotik Treffen, Mera Luna, as well as support of IN EXTREMO. Their highly anticipated second studio album "Nordlys" was released in 2008, followed up by their latest album "The Metamorphosis Melody" in 2011. After that the band decided to take a creative break, but now you can be sure that MIDNATTSOL are fully back and ready more exciting news to come!
Keep your eyes and ears open!
Links:
http://www.facebook.com/Midnattsol.Official/
http://www.midnattsol.com
Source of Information: Napalm Records Promotion Team
MONSTER MAGNET Announce New Album "MINDFUCKER" Coming Spring 2018 via Napalm Records
12. December 2017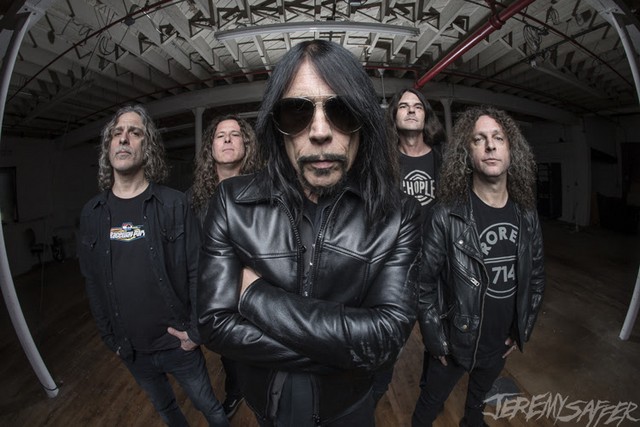 It's been more than a year since the first rumors spread about a new MONSTER MAGNET album and that the band was preparing to enter the studio in Fall 2016. During the band's European Summer tour it finally got confirmed what the fans around the world were so desperately hoping for to be true. Mastermind Dave Wyndorf stated that the long awaited new studio record is going to be (quote) "full-ahead Detroit-style, early 70s, MC5 and Stooges type of rock". Sounded very promising back then! And now we know… he wasn't lying!
MONSTER MAGNET puts the pedal to the metal with "MINDFUCKER", their 11th record. "MINDFUCKER" is different, a step forward and a step back at the same time to the almighty roots of hard rock music, kindled by the unpretentious Proto-punk era. Up tempo, savage in both sound and spirit, "MINDFUCKER" is the real deal! The album has the potential to surprise and to whip up the love for the genre, while still giving the sludgies and stoner freaks exactly what they wish for in a new MONSTER MAGNET album.
"MINDFUCKER" will be released on March 23, 2018 and can be pre-ordered right HERE!
"MINDFUCKER is a fuzzed out, headbangin' celebration of hard rock and 21st century paranoia" says Dave. "Ten fuel injected, nitro burning tracks of fiery rock 'n roll and garage psych madness, all done Monster Magnet style. It's also an album that gets right to the point: the world is out of it's fucking mind and I'm livin' it….for better or worse. It's simple, really. In these crazy times I've been wanting to just drive my car at 100 miles per hour and howl, you know what I mean? So I wrote songs I can do that with. And with lyrics that don't deny the times we're living in. Feels good, feels right. Rock is alive, baby!"
Watch out for further news and new music from mastermind Dave Wyndorf and MONSTER MAGNET!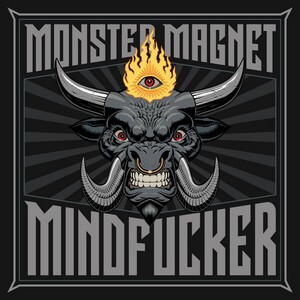 Tracklist:
Rocket Freak
Soul
Mindfucker
I'm God
Drowning
Ejection
Want Some
Brainwashed
All Day Midnight
When The Hammer Comes Down
MONSTER MAGNET line up:
Dave Wyndorf (vocals, guitar)
Garrett Sweeny (guitar)
Phil Caivano (guitar)
Chris Kosnik (bass)
Bob Pantella (drums)
Links:
http://zodiaclung.com
https://www.facebook.com/monstermagnet/
https://www.instagram.com/monstermagnetofficial/
Source of Information: Napalm Records Promotion Team
Anvil – upcoming album
11. December 2017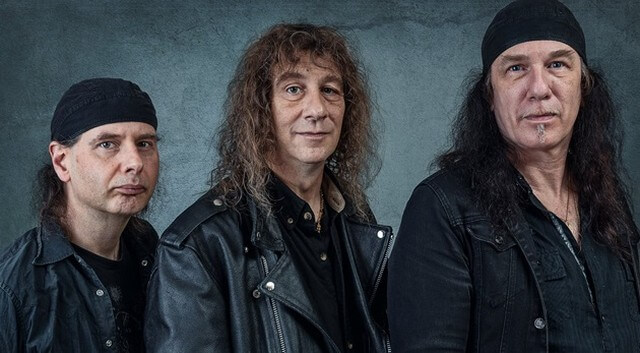 Legendary Canadian heavy/power metal band Anvil will release new album Pounding The Pavement on 19. January 2018.
Formats:
CD
Packaging: DigiPak (1 bonus track + poster)
2 LP + CD
Packaging: Double Gatefold, yellow transparency 180 gr. vinyl, printed inner sleeves, CD in paper sleeve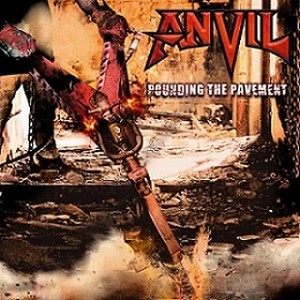 Links:
https://www.facebook.com/anvilmetal
Source of Information: Steamhammer, Photo: www.metal-archives.com
AVENGER Classics "Blood Sports" And "Killer Elite" To Be Reissued On Dissonance Productions
12. December 2017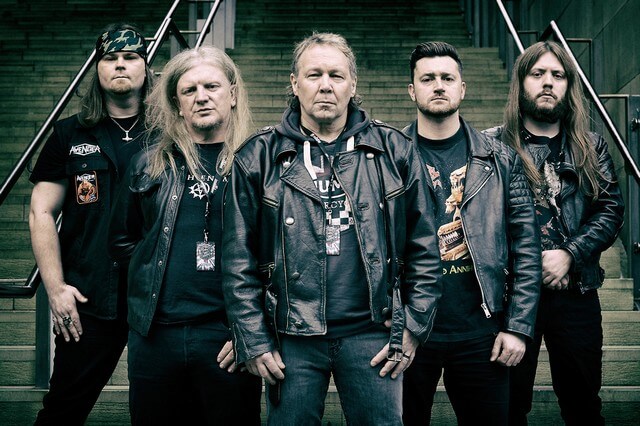 Metal, classic metal, thrash metal… NWOBHM! These are the defining genres that best describe AVENGER. Not a random stab at a description, but an archive of metal styles the band have molded themselves to and related to since their NWOBHM founding over three decades ago, by three members of the cult band BLITZKRIEG. During this time, AVENGER honed their playing skills and built up a worldwide fan base, enjoying rapturous receptions at festivals and concerts from the Eastern seaboard of America, to the metal hungry fanatics of Europe and down to the tropics of Latin America. From the word go, AVENGER always had this mission statement: get out and put on as intense and as professional show as possible.
No wonder that AVENGER became one of the most respected British heavy metal bands, and that both of their albums released back in the day – "Blood Sports" from 1984, and "Killer Elite" from 1985, have a legendary status today, and are demanded by new generations of headbangers. Thanks to Dissonance Productions and Back On Black Records, both classics will be available on both CD and LP format on May 18, 2018, and it's safe to say, that these will be the "ultimate editions". The albums got dynamic mastering by Bart Gabriel (who recently mastered reissues of bands such as CIRITH UNGOL, SORTILEGE, and the new PAGAN ALTAR and CRYSTAL VIPER albums), both of them include previously unreleased bonus tracks, and include previously unseen photos from band's archives. But that's not all: stay tuned, as AVENGER haven't said their last word yet. They are too wild to tame!
Photo: Marta Gabriel
Links:
http://www.avenger-uk.com
http://www.facebook.com/avengerukofficial
Source of Information: Bart Gabriel