Kamelot – artwork, tracklist a dátum vydania chystaného albumu
25.1.2018
Ohlásená novinka power metalistov Kamelot – The Shadow Theory bude vydaná 6. apríla.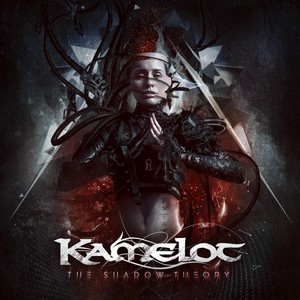 Zakladateľ kapely, Thomas Youngblood, povedal:
,,Album The Shadow Theory je psychologická cesta cez zložitosť ľudskej mysle. Sme podnecovaní prostredníctvom médií, technológií, sociálnych experimentov atď… Môžeme byť v blízkej budúcnosti spoločenskými bytosťami? The Shadow Theory je album, ktorý mieša veľa svetov a umožňuje poslucháčovi únik z našich vlastných realít. Materiál naň sme zložili a nahrali počas celého minulého roka a sme naozaj hrdí na jeho piesne a celkovú rozmanitosť."
Ukážku k nemu si môžte pozrieť tu.
The Shadow Theory produkoval známy Sascha Paeth a mastering mal na starosti Jacob Hansen. Okrem podieľali sa na ňom aj títo hostia Lauren Hart (Once Human), Jennifer Haben (Beyond The Black) a taktiež aj spomínaní Sascha Paeth. Artwork vytvoril Stefan Heilemann.
Tracklist:
The Mission
Phantom Divine (Shadow Empire)
RavenLight
Amnesiac
Burns To Embrace
In Twilight Hours
Kevlar Skin
Static
MindFall Remedy
Stories Unheard
Vespertine (My Crimson Bride)
The Proud and The Broken
Ministrium (Shadow Key)
2 CD edícia bude dostupná aj ako digipak, kde nájdete aj tieto skladby:
Phantom Divine (Shadow Empire) (Instrumental version)
RavenLight (Instrumental version)
Amnesiac (Instrumental version)
Burns To Embrace (Instrumental version)
Kevlar Skin (Instrumental version)
The Proud and The Broken (Instrumental version)
The Last Day of Sunlight (bonus)
Link na predobjednanie: http://label.napalmrecords.com/lp-kamelot/
Ďalšie linky:
https://www.facebook.com/kamelotofficial
https://www.kamelot.com
https://twitter.com/kamelotofficial
https://www.instagram.com/kamelotofficial
https://www.pinterest.fr/kamelotofficial
http://kamelotofficial.tumblr.com
https://plus.google.com/+KAMELOT
https://www.youtube.com/kamelotofficial
Zdroj: Napalm Records Promotion Team
Ignore the Sign – chystaný album
23.1.2018
Pod vydavateľstvom SPV/Steamhammer vyjde 23. februára nový album A Line To Cros kapely Ignore the Sign, kde okrem leadera Ossiho Pfeiffera nájdete aj bývalých členov The Sweet, MSG alebo bývalých spoluhráčov Uliho Jona Rotha.
Lineup:
Ossy Pfeiffer – spev, klávesy
Anca Graterol – spev, gitary
Steve Mann – gitary
Lars Lehmann – basa
Momme Boe – perkusie
Kristof Hinz – bicie
Linky:
https://www.facebook.com/ignorethesign/
Zdroj: Bjoern Vonoettingen
Sodom – nová zostava
22.1.2018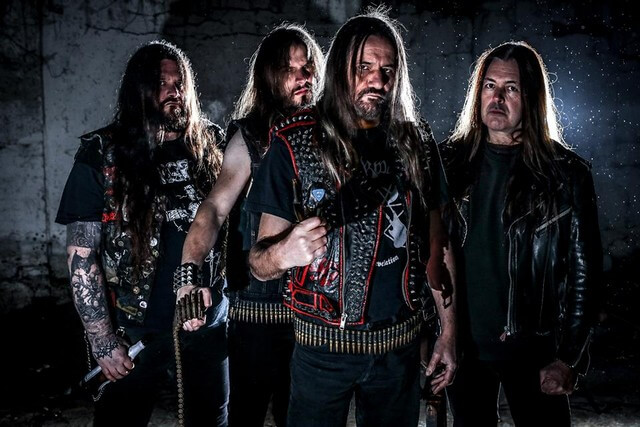 Legendárni thrasheri z Nemecka Sodom ohlásili zmenu zostavy. Do kapely sa vrátili pôvodní členovia Frank Blackfire, Husky a Yorck Segatz. Čiže súčasný lineup vyzerá nasledovne:
Tom Angelripper – spev, basa
Frank Blackfire – gitary
Yorck Segatz – gitary
Husky – bicie
Linky:
http://www.sodomized.info/
https://www.facebook.com/sodomized/
Zdroj: https://www.facebook.com/steamhammerofficial/
ETTERNA v progresívnom šate
21.1.2018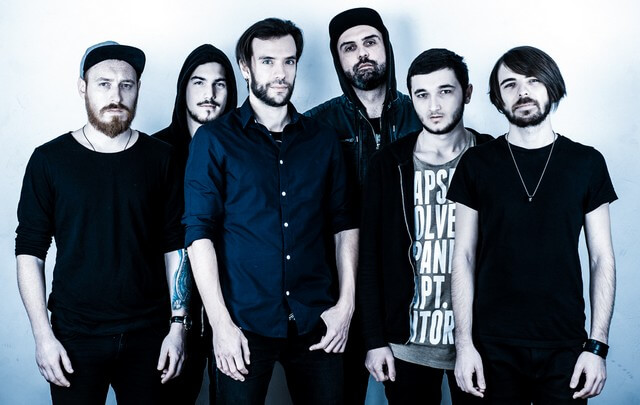 Od posledného počinu "My Guidance Home", ktorý Prešovské zoskupenie vypustilo len pred troma mesiacmi, prichádza teraz s videoklipom ku skladbe "Before our Lives". Videoklip sa natáčal v boxerskom ringu, v priestoroch košického fitness centra MRM.
Okrem samotných členov sa v klipe objavia aj wrestleri v maskách, ktorí svojím bojovým vystúpením umocnia celkovú atmosféru klipu.
Kapela si razí vlastnú cestu naprieč štýlom, a preto aj nová skladba, tak ako ostatné ktoré doteraz vypustili, má úplne inú štruktúru a charakteristiku.
Before our Lives strhne poslucháča už od úvodného chorálu cez powermetalové riffy až po hardcorové pasáže, no nezabúda pritom na charakteristický (Etternovský) prejav, v ktorom sa bude niesť aj celý pripravovaný debut.
 "Tým, že sú skladby rôznorodé, tak verím, že si poslucháč nájde na pripravovanom albume práve tú svoju", prezradil spoluzakladajúci člen Feral Inferis.
Spevák Ady Hnat povedal: ,,Nápad na tento klip vznikol celkom spontánne.. v podstate to napadlo chlapcov, ktorí nám hrali wrestling. Pieseň som zložil už skôr a odznela už aj na posledných koncertoch.. má svoju energiu a v spojení s dobrým wrestlingom sa to ešte umocnilo."
Do vydania CD by chcela kapela okrem iného koncertovať čo najviac a stihnúť natočiť ešte jeden videoklip ku skladbe "Desert Ruins"
Odkaz na video:

Linky:
https://www.etterna.eu
https://www.facebook.com/etterna.eu
https://www.instagram.com/etterna_band
https://www.etterna.bandcamp.com
Tlačová správa