Destruction – odchod bubeníka Vaavera
26.1.2018
Po necelých ôsmych rokov odchádza bubeník Vaaver od nemeckých thrash metalistov Destruction. Podľa jeho slov príčinou sú rodinné dôvody.
S kapelou ešte odohrá koncerty do konca marca. Kým nenájdu jeho nástupcu, na koncertoch ho zastúpi Randy Black.
Linky:
https://www.destruction.de/
https://www.facebook.com/destruction/
Zdroj: https://www.facebook.com/nuclearblasteurope/
W.A.S.P. – ukážka z chystaného albumu Reldolized (The Soundtrack to the Crimson Idol) formou videoklipu
26.1.2018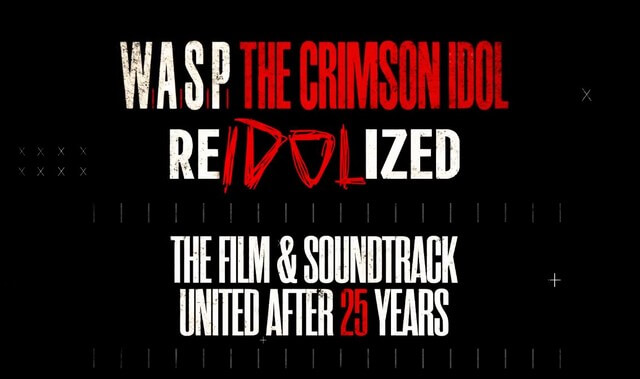 V decembri minulého roka W.A.S.P. úspešne ukončili ich turné Reldolized tour v rámci 25. výročia ich kultového albumu The Crimson Idol, legendárneho príbehu Jonatahna Aarona Steeleho. Ten bude znovuvydaný s albumom Reldolized, kde sa objavia 4 nové skladby (ktoré sa neobjavili na pôvodnom The Crimson Idol). Jeho súčasťou bude aj film The Crimson Idol na DVD a Blu Ray.
Tento deň W.A.S.P. zverejnili videoklip k skladbe Chainsaw Charlie.
Cele to bude vydané 2. februára. Predobjednať si ho môžete tu: http://smarturl.it/Re-Idolized
Linky:
https://www.facebook.com/W.A.S.P.Nation/
https://www.waspnation.com/
https://www.twitter.com/WASPOfficial
Zdroj: Napalm Records Promotion Team
Monster Magnet – titulná skaldba chystaného albumu Mindfucker
26.1.2018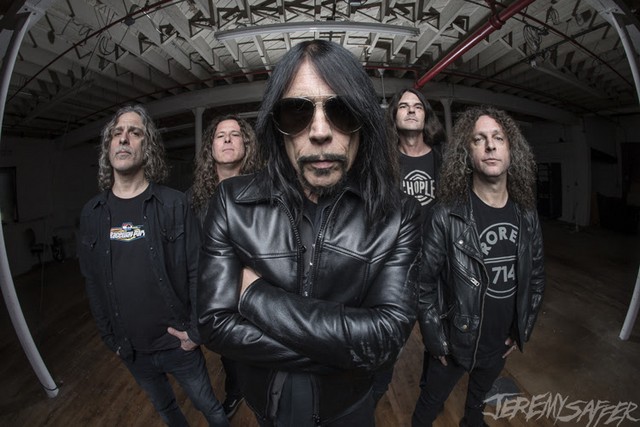 Americkí stoner rockeri Monster Magnet vydajú 23. marca nový album Mindfucker. Vypočujte ako bude znieť titulná skladba a zároveň prvý singel z neho:
http://www.kerrang.com/the-news/monster-magnets-new-song-is-a-proto-punk-banger
Linky:
http://zodiaclung.com
https://www.facebook.com/monstermagnet/
https://www.instagram.com/monstermagnetofficial/
Zdroj: Napalm Records Promotion Team
ADACTA prichádza so Zlom – nový album vychádza vo februári 2018
28.1.2018
Vo februári vyjde von nový, v poradí už piaty album bratislavskej formácie ADACTA s krátkym a výstižným názvom "Zlo". Nový zárez na pažbe je opäť krokom do nového priestoru, kde gitary objavujú rozšírené možnosti, ktoré ponúkajú nielen crustové ale aj deathmetalové riffy v kombinácii s typickou epickou a temnou melodikou poháňanou vpred s punkovo prieraznými a neúprosnými bicími. Celú túto mašinériu podporujú basgitarové vyhrávky a drive jej dodáva lyrika, ktorá skúma rôzne formy ľudskej zloby a zdôrazňuje, že skutočné zlo, to sme my – zlo pochádza z nášho vnútra. Prvý singel s lyric videom s názvom "Zabudol som odpúštať" bude zverejnený online 28.1. 2018.
Album v skutočne dlhohrajúcej minutáži zhruba 41 minút vychádza na vinyle a CD v Čechách a na Slovensku na osvedčenom punkovom labeli Papagajúv Hlasatel records, vo Švédsku u Dark Elk Vinyls, a špeciálne edicíe sa chystajú v Mexiku, Čile a Brazílii.
Na podporu albumu vyráža ADACTA na prelome marca a apríla do Brazílie na svoje prvé turné mimo Európy a následne bude počas celého roka 2018 intenzívne koncertovať po Čechách a na Slovensku. Pre booking kontaktuj kapelu cez facebook na https://www.facebook.com/adactaband, kde dostaneš nielen nový album ale aj tričká mikiny s novým motívom.
Linky:
https://www.facebook.com/adactaband/
https://adactaband.bandcamp.com/
Zdroj: Tomas Gargamel