Otep – chystaný album
31.1.2018
Američania Otep prídu tento rok s novým, v poradí už 8. albumom. Kapela ho momentálne nahráva v losangelskom štúdiu The Lair. Na nahrávanie využívajú to isté zariadenie, prostredníctvom ktorého bol nahraný počin Sevas Tra.  Vydaný by mal byť približne v strede alebo koncom aktuálneho roka.
Linky:
https://www.facebook.com/otepofficial
https://twitter.com/otepofficial
https://instagram.com/otepofficial
merch: http://otepsaves.me/
Zdroj: Napalm Records Promotion Team
Pripjat – chystaný album
29.1.2018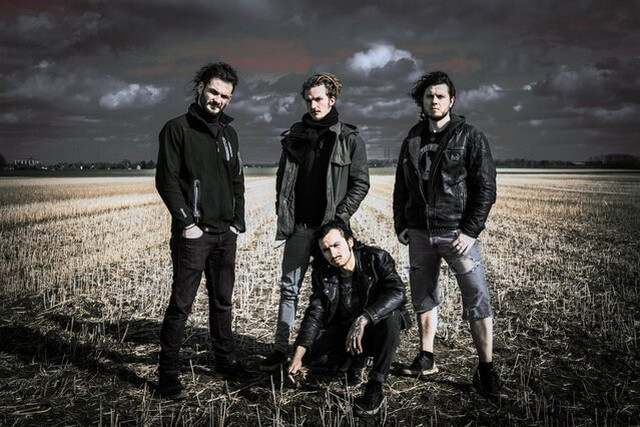 Nemeckí thrasheri Pripiat čoskoro vydajú album Chain Reaction, nástupcu debutu Sons of Tschernobyl. Udeje sa tak 27. apríla.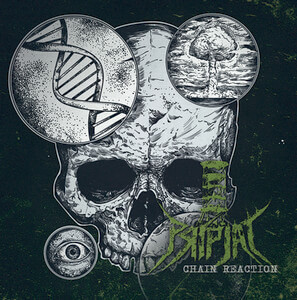 Linky:
https://pripjat-thrash.de
https://facebook.com/pripjatThrash
https://www.noiseart.eu
Zdroj: NoiseArt Records
SEBASTIEN – druhý singl feat. Apollo Papathanasio (ex-FIREWIND)
30.1.2018
K novinkové skladbě "Die In Me" vznikl opět také videoklip, tentokrát v režii Tomáše Víta a KRIDEO PRODUCTION.  V roli exkluzivního hosta uvidíte a uslyšíte bývalého zpěváka řeckých FIREWIND, fenomenálního Apolla Papathanasia!  Apollův hlas zazněl už na debutovém albu SEBASTIEN a v roce 2012 s kapelou vystoupil na MASTERS OF ROCK.
Linky:
Tlačová správa
KAAR – "Svatej holokaust" CD-DIGIPACK
30.1.2018
V srpnu 2016 vyšlo u našeho skromného labelu výroční split album, na kterém se podílely rovnou tři, dnes již v pravdě thrashové klasiky – Exorcizphobia, Catastrofy a Kaar.
Červený vinyl je dnes už spíše raritní záležitostí s omezenou dostupností a tak nadešel ten správný čas na další várku poctivé muziky, která si snad najde cestu do Vašich soukromých sbírek minimálně stejně úspěšně, jako zmiňované split album.
Je nám velkou ctí oznámit, že po slovenských zbojnících Catastrofy zakotvila v naší stáji i druhá smečka z tzv. "PISS3″, tentokrát pražští antikristi Kaar, jejichž rouhačské dílo nazvané "Svatej holokaust" přichází s odstupem (šesti set šedesáti) šesti let od předchozího full materiálu. Vinylová emise bude následovat s tradičním zpožděním.

01. 1095 n.l.
02. Svatej holokaust
03. Thrash & koks
04. Skleněnej hrob
05. Cirkus, smích & sebevražda
06. Tančíme s démony
07. Město hříchů
08. Zrozen zemřít
09. Odraz zničené mysli
Hudba: Kaar
Texty: Kaar
Natočeno ve studiu Davos, Vyškov
Mix & Mastering: Otyn
Art: Jan Amos Erben
Foto: Agience Photography
KAAR:
Kouďák – basa, vokály
Tomas – sólová kytara, zpěv
Ozz – bicí
Honza – rytmická kytara, vokály
https://www.facebook.com/KAARthrash/
http://bandzone.cz/kaar
https://kaarthrash.bandcamp.com/
Objednávejte na:
http://www.supug.cz
Tlačová správa