Kataklysm – chystaný album
23.2.2018
Kataklysm dokončili prácu na chystanom albume Meditations. Obsahovať bude 10 skladieb. Jeho cover bol vytvorený umelcom, ktorý si hovorí Ocvlta Designs by Surtsey. Vydaný bude 1. júna.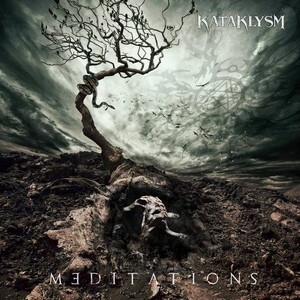 Tracklist:
Guillotine
Outsider
The Last Breath I'll Take Is Yours
Narcissist
Born To Kill And Destined To Die
In Limbic Resonance
And Then I Saw Blood
What Doesn't Break Doesn't Heal
Bend The Arc, Cut The Cord
Achilles Heel
Linky:
http://www.kataklysm.ca/
https://www.facebook.com/kataklysm/
Zdroj: https://www.facebook.com/nuclearblasteurope/
Thy Antichrist – nový album + videoklip
23.2.2018
Tento deň vyšiel nový album kolumbijskych blackošov Thy Antichrist – Wrath of the Beast. Nájdete na ňom aj túto skladbu
Linky:
http://www.facebook.com/THYANTICHRIST
http://www.artistecard.com/thyantichrist
http://www.youtube.com/tragicthyantichrist
Zdroj: Napalm Records Promotion Team
Eliminator – videoklip a info o debutovom albume
23.2.2018
Dlhé čakanie na debut britských heavy metalistov Eliminator je ukončené. CD Last Horizon vydajú 23. marca pod hlavičkou firmy Dissonance Productions. O jeho kvalitách sa môžete presvedčiť z tohto videoklipu:
Linky:
http://www.dissonanceproductions.co.uk/
https://www.facebook.com/DissonanceProductionsUK/
https://www.facebook.com/eliminatorheavymetal/
Zdroj: Bart Gabriel
Albumy Hawaii a Deuce s Martym Friedmanom budú vydané 30. marca
19.2.2018
Rovnomenný album americkej heavy/power metalovej kapely Deuce (neskôr sa vrátila k pôvodnému názvu – Tension) obsahuje historické nahrávky s legendárnym gitaristom Martym Friedmanom (ex Megadeth, ex Cacophony), spolu s členmi Tension – Tomom Gattisom a Billom Giddingsom. Jednotlivé skladby pochádzajú z rokov 1978 a 1979, ale aj z roku 1993 (vznikli počas krátkeho reunionu kapely).
Ep album americkej kapely Hawaii – Loud, Wild and Heavy vyšiel v roku 1984  a aj na ňom sa podieľal spomínaní gitarový virtuóz Marty Friedman. Predstavuje jedinečnú kapitolu v jeho rannej kariére.
Oba albumy boli remastrované Bartom Gabrielom ((Cirith Ungol, Hexx, Pagan Altar) a budú obsahovať aj bonusové skladby a množstvo doteraz nepublikovaných fotografií. Dátum vydania je stanovený na 30. marca a o vydanie sa postará vydavateľstvo No Remorse Records.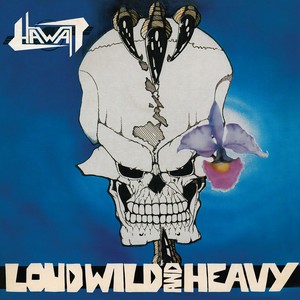 Link na vypočutie Hawaii: https://soundcloud.com/noremorserecords/hawaii-bad-boys-of-metal-official-stream
Link na vypočutie Deuce: https://soundcloud.com/noremorserecords/deuce-barnburner-official-stream
Bližšie info: http://www.noremorse.gr
Zdroj: Bart Gabriel