Kamelot – prvá skladba + lyric video z chystaného albumu
2.3.2018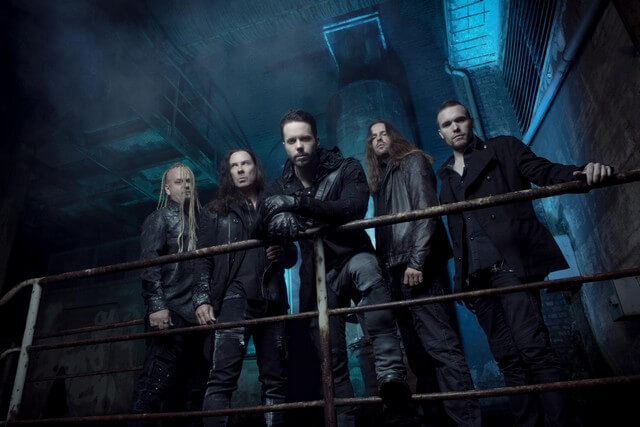 Kamelot patria medzi najunikátnejšie kapely na svetovej metalovej scéne. Spájajú symfonický metal, prog, power a preto nie je prekvapením, že celý svet napäto očakáva ich chystaný album The Shadow Theory (dátum vydania 6. apríl). Dnes si môžete vypočuť prvú skladbu z neho
The Shadow Theory produkoval známy Sascha Paeth a mastering mal na starosti Jacob Hansen. Okrem podieľali sa na ňom aj títo hostia Lauren Hart (Once Human), Jennifer Haben (Beyond The Black) a taktiež aj spomínaní Sascha Paeth. Artwork vytvoril Stefan Heilemann.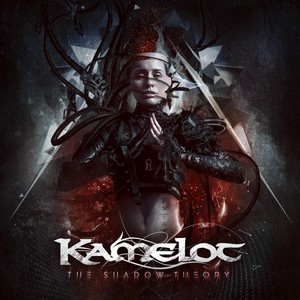 Tracklist:
The Mission
Phantom Divine (Shadow Empire)
RavenLight
Amnesiac
Burns To Embrace
In Twilight Hours
Kevlar Skin
Static
MindFall Remedy
Stories Unheard
Vespertine (My Crimson Bride)
The Proud and The Broken
Ministrium (Shadow Key)
2 CD edícia bude dostupná aj ako digipak, kde nájdete aj tieto skladby:
Phantom Divine (Shadow Empire) (Instrumental version)
RavenLight (Instrumental version)
Amnesiac (Instrumental version)
Burns To Embrace (Instrumental version)
Kevlar Skin (Instrumental version)
The Proud and The Broken (Instrumental version)
The Last Day of Sunlight (bonus)
Link na predobjednanie: http://label.napalmrecords.com/lp-kamelot/
Ďalšie linky:
https://www.facebook.com/kamelotofficial
https://www.kamelot.com
https://twitter.com/kamelotofficial
https://www.instagram.com/kamelotofficial
https://www.pinterest.fr/kamelotofficial
http://kamelotofficial.tumblr.com
https://plus.google.com/+KAMELOT
https://www.youtube.com/kamelotofficial
Zdroj: Napalm Records Promotion Team
Kobra and the Lotus – prvá skladba + lyric video z chystaného albumu
1.3.2018
Foto: Nat Enemede Photography
Prvého marca uzrelo svetlo sveta lyric video k skladbe Losing My Humanity, prvému singlu z chystaného albumu amerických rockerov Kobra and the Lotus – Prevail II. Ten bude vydaný 27. apríla
Tracklist:
Losing My Humanity
Let Me Love You
Ribe
My Immortal
Human Empire
Heartache
Velvet Roses
Modern Day Hero
You're Insane
White Water
The Chain
Let Me Love You (Acoustic Bonus Track)
Linky:
http://www.facebook.com/KobraAndTheLotus
http://www.kobraandthelotus.com
Zdroj: Napalm Records Promotion Team
Dystersol – dátum vydania chystaného albumu
2.3.2018
Rakúski modern metalisti Dystersol s potešením oznamujú podpis zmluvy s WormHoleDeath na vydanie ich albumu The Filth Age of Man. Ten vyjde 4. mája.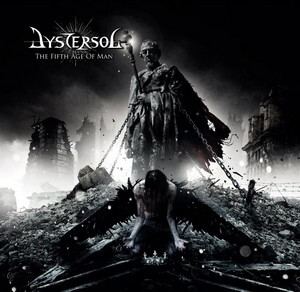 Ukážka:

Linky:
http://www.facebook.com/dystersol
http://www.dystersol.com
http://www.youtube.com/Dystersol
Zdroj: WormHoledeath Press
Pohrebná kaplnka a les plný beznádeje. Pozrite si temnú novinku Daniela Sárkánya
27.2.2018
Nočná mora plná tmy a blúdenia čaká na fanúšikov Daniela Sárkánya. V novom videoklipe ku skladbe Wild Wind ponúka 27-ročný hudobník svojim poslucháčom vizuálizovanú predstavu toho, čo môže spôsobiť človeku neschopnosť odpúšťať. Inšpiráciu pritom mladý umelec našiel v srdcrvúcom príbehu otca, ktorý prišiel o dcéru.
Hoci to tak zo strašidelného vizuálu na prvý pohľad nevyzerá, Daniel Sárkány pokračuje v transformovaní zlého na dobré. Po tom, ako pred dvomi mesiacmi uviedol skladbu Welcome o zmene uhla pohľadu z negatívneho na pozitívny, prichádza s ďalšou hlbokou myšlienkou. Tento raz chce svojim poslucháčom v dobe chaosu a nenávisti pripomenúť silu odpúšťania.
"Aj keď nám to pripadá nemysliteľné, vyslovme: Odpúšťam ti. Nezbavujeme dotyčného zodpovednosti za to, čo spravil. Spravodlivosť čaká na každého z nás," hovorí na margo svojho nového singla Sárkány. K tomuto poznaniu dospel po vzhliadnutí filmu Chatrč (2017) so Samom Worthingtonom, kde hlavný hrdina Mack Phillips stratil príliš veľa času a takmer aj svojich blízkych len tým, že sa zožieral nenávisťou nad vrahom svojej dcéry.
Protagonistom Sárkányovho nového videa Wild Wind je samotný screamer. Blúdi v lesoch beznádeje pri Červenom Kameni, Modre a Častej, kým sa zrazu neocitne v miestnosti so zamurovanými dvermi. Východ je na načiahnutie ruky, no zamotaný do zožierajúcich myšlienok nenávisti a túžby po pomste ho nie je schopný vidieť. Napokon až po dosiahnutí zúrivostnej katarzie dospeje k tomu, že je lepšie odpúšťať, keďže práve pohnutie sa ďalej ukáže zmysluplnejšiu cestu.
Daniel Sárkány vydal svoje debutové EP s kapelou Drama Queen, pričom ho propagovali koncertmi po celom Slovensku a sčasti aj v zahraničí. Tiež bol súčasťou projektu Marvels of Contrast, no potom sa rozhodol vydať na dráhu solo umelca. Má za sebou single Wish, klavírnu Spomienku za zosnulým dedkom, Lost a spomínaný Welcome.
Tlačová správa