Wolfheart – zmluva s Napalm Records
15.3.2018
Napalm Records s potešením oznamujú podpísanie zmluvy s jednou z najtalentovanejších fínskych kapiel – melodic death metalistami Wolfheart. Tuomas Saukkonen a jeho spoluhráči zdieľajú rovnakú vášeň pre prírodu, ktorá sa premieta aj do ich hudby. Tá je ako stvorená pre metalistov zbožňujúcich kapely ako Moonsorrow, Insomnium a podobne. Zatiaľ vydali tri albumy a momentálne pracujú na ďalšom.
Tuomas Saukkonen povedal:
,,Po neúspešných rokovaniach s mnohými vydavateľstvami sme nadšení, že sme sa spojili s Napalm records, vstúpili do štúdia a začali nahrávať náš 4. album. Skvelý spôsob, ako začať rok s úžasným labelom. Nahrávanie prebieha v Petrax Studios (Nightwish, CoB, HIM atď.) so zvukárom Juhom Räihom, ktorý so mnou spolupracoval na 12tich albumoch, ktoré som nahral v priebehu 10-tich rokov."
Lineup:
Tuomas Saukkonen: spev, gitary
Mika Lammassaari: gitary
Lauri Silvonen: basa, doprovodný vokál
Joonas Kauppinen: bicie
Linky:
http:/www.facebook.com/WolfheartRealm
http:/www.wolfheartofficial.com
Zdroj: Napalm Records Promotion Team
Alien Weaponry – nový videoklip, debutový album
15.3.2018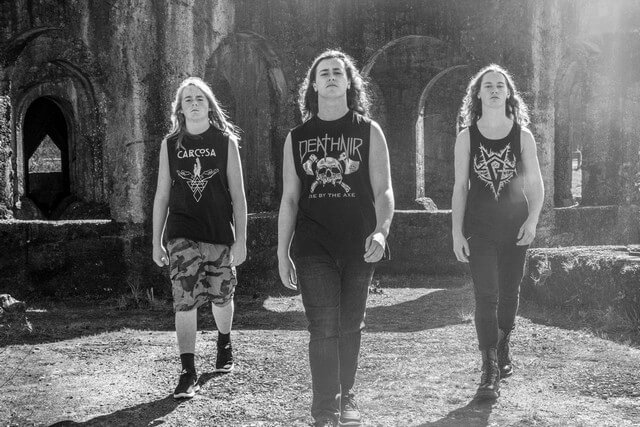 Foto: Lisa Crandall
Traja teenageri, známi ako Alien Waoponry, z Nového Zélandu si svojím thrash metalom a kvalitnými koncertmi získali ľudí z celého sveta. To nie je až tak prekvapujúce, prekvapujúce je hlavne to, že mnohé z ich piesní su v jazyku pôvodných obyvateľov ostrova – Maorov.
Čoskoro prídu s debutovým albumom – Tū. Daný názov je skratkou od Tūmatauenga, maorského boha vojny. Tiež to znamená byť silný, pyšný a postaviť sa za niečo. Tento pojem sa odráža aj v artworku, ktorý obsahuje tradičné moko kanohi (tetovanie tváre) bojovníka Māori.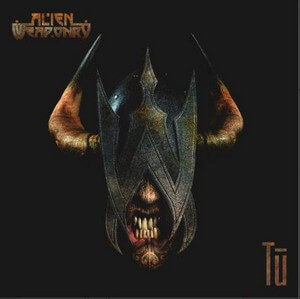 Ku skladbe Holding My Breath, ktorá sa na ňom objaví vznikol aj tento videoklip:
Lineup:
Lewis de Jong – spev, gitary
Ethan Trembath – basa
Henry de Jong – bicie
Link na predobjednanie: https://shop.napalmrecords.com/alienweaponry
Ďalšie linky:
HTTP:/WWW.ALIENWEAPONRY.COM
HTTP:/WWW.FACEBOOK.COM/ALIENWEAPONRY
HTTP:/WWW.NAPALMRECORDS.COM
HTTP:/WWW.FACEBOOK.COM/NAPALMRECORDS
Zdroj: Napalm Records Promotion Team
Candlemass – soundtrack k online hre
13.3.2018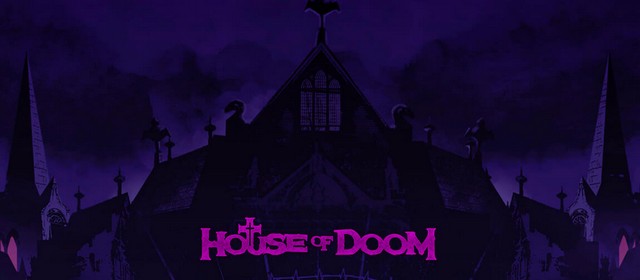 Doom metalisti Candlemass vytvorili soundtrack k online hre House of Doom.
Bližšie info: https://houseofdoom.com/?utm_source=napalm&utm_medium=email-newsletter&utm_campaign=door_1
Zdroj: Napalm Records Promotion Team
Bullet – chystaný album
14.3.2018
Švédski hard rockeri Bullet vydajú dňa 20. apríla 2018 nový album Dust To Gold.
Linky:
http://www.bullet.nu/
https://www.facebook.com/bulletband/
Zdroj: Björn von Oettingen/SPV
Acid Force – nový videoklip
16.3.2018
Slovenskí thrasheri Acid Force vypustili do sveta nový videoklip, ktorý bol natočený k skladbe Y.C.S. z ich minuloročného albumu Atrocity for the Lust.
Linky:
https://www.facebook.com/acidforcethrash/
http://bandzone.cz/acidforce
Zdroj: https://www.facebook.com/acidforcethrash/