Korpiklaani – chystaný album
6.4.2018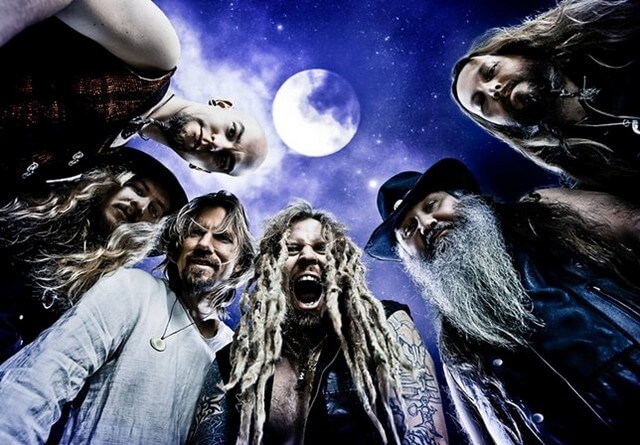 Korpiklaani ohlásili, že ich 10. album Kulkja (Wanderer) bude vydaný 7. septembra. Cover vytvoril Jan Yrlund (Battle Beast, Manowar etc).
Linky:
http://korpiklaani.com/
https://www.facebook.com/korpiklaani/
Zdroj: https://www.facebook.com/nuclearblasteurope, foto: www.metal-archives.com
Aggression – chystaný album
6.4.2018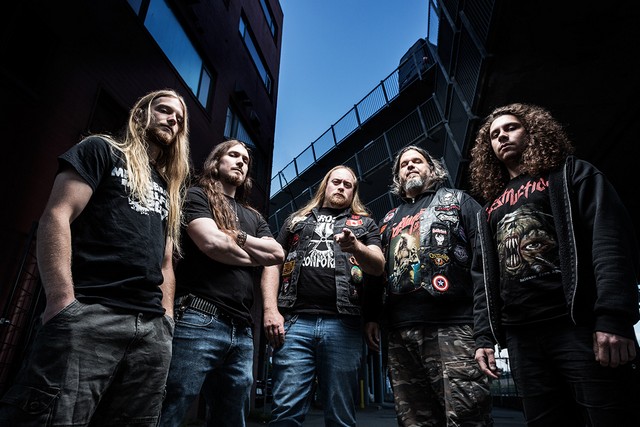 Kanadskí thrasheri Aggression vydajú nový album Feels Like Punk, Sounds Like Thrash pod hlavičkou vydavateľstva Dissonance Productions. Udeje sa tak 25. mája.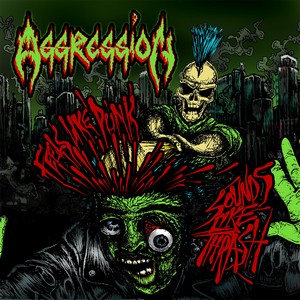 Aggression vznikli 1985 v meste Laval. Debut Forgotten Skeleton im vyšiel v 1986-tom. Odohrali niekoľko koncertov s velikánmi ako Voivod, Anvil a podobne. V roku 1989 sa kapela odobrala na dlhý spánok, no dvakrát obnovili činnosť. Prvýkrát v rokoch 2005-2006 a druhýkrát od roku 2014.
Lyric video Tales Of Terror:

Zdroj: http://www.gabrielmanagement.eu
Powerwolf – detaily chystaného albumu
3.4.2018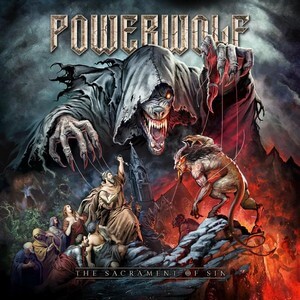 Powerwolf odhalili názov, artwork a tracklist chystaného albumu. Volať sa bude The Sacrament Of Sin a nájdete na ňom tieto skladby:
Fire & Forgiv
Demons Are A Girl's Best Friend
Killers With The Cross
Incense And Iron
Where The Wild Wolves Have Gone
Stossgebet
Nightside Of Siberia
The Sacrament Of Sin
Venom Of Venus
Nighttime Rebel
Fist By Fist (Sacralize Or Strike)
Midnight Madonna (Bonus Track – only available at EMP and Napalm Records-Mailorder)
Ďalšie info budú známe čoskoro.
Linky:
http://www.powerwolf.net
http://www.facebook.com/powerwolfmetal
Zdroj: Napalm Records Promotion Team
Silent Stream Of Godless Elegy – chystaný album
5.4.2018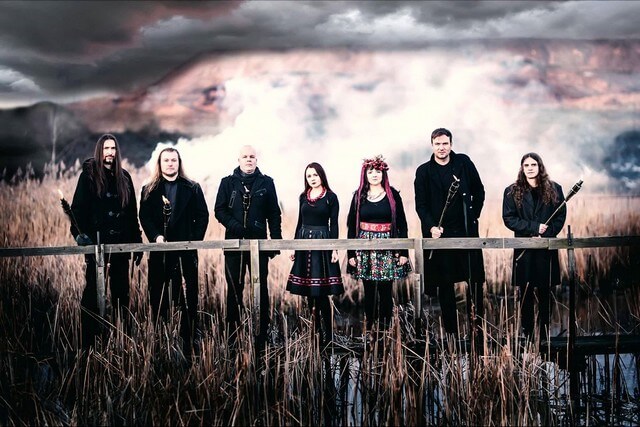 Dovolujeme si Vám představit nový titul vydavatelství REDBLACK, šesté řadové album kapely SILENT STREAM OF GODLESS ELEGY nazvané "Smutnice", které vychází v pátek 11. května 2018. Novou desku moravských náladotvůrců propojujících zadoomanou metalovou hudbu s folklorními prvky tentokrát produkoval izraelský hudebník a světově proslulý průkopník orientálního rocku Yossi Sassi (Yossi Sassi & The Oriental Rock Orchestra, ex-Orphaned Land).
Album vychází symbolicky dvacet let poté, co vydavatelství REDBLACK vydalo svůj první titul, kultovní "sajlentovskou" desku "Behind the Shadows".
Linky:
http://www.ssoge.com/
https://www.facebook.com/ssoge/
Zdroj: Season of Mist