Smrť legendárneho bubeníka Pantery, Damageplan a Hellyeah
23.6.2018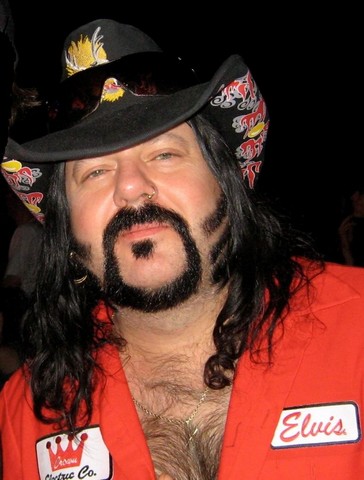 Členovia kapely Hellyeah potvrdili smrť bubeníka Vinnieho Paula.
Vinnie Paul, spoluzakladateľ Pantery a Damageplanu, zomrel v piatok (22. júna) vo veku 54 rokov. Príčina smrti zverejnená nebola. Posledný Hellyeah album Unden!able vyšiel v roku 2016. Tesne pred smrťou Vinnie nahral bicie party pre chystaný šiesty album.
Vinnie založil Panteru s bratom "Dimebagom" Darrellom Abbottom v roku 1981. Pod jej hlavičkou fungovali do roku 2003. Približne rok po jej konci založili kapelu Damageplan. Ta skončila po smutnej udalosti, keď na ich koncerte jeden muž zastrelil Dimebaga a niekoľkých ďalších ľudí. Hellyeah vznikli v 2006-tom.
R.I.P.
Zdroj: http://www.blabbermouth.net/, foto: wikipedia.org
Powerwolf – videoklipová ukážka z chystaného albumu
22.6.2018
Koncom mája zverejnila megaúspešná nemecká heavy metalová kapela Powerwolf videoklip k skladbe Demon's Are A Girl's Best Friend. Teraz prišli s ďalším klipom k skladbe Fire and Forgive. Tá sa samozrejme taktiež objaví na počine The Sacrament Of Sin, ktorý bude vydaný 20. júla
Linky:
http://www.powerwolf.net
http://www.facebook.com/powerwolfmetal
Zdroj: Napalm Records Promotion Team
Van Canto – lyric video k singlu z chystaného albumu
22.6.2018

10. augusta prinesú nemeckí a-cappella metalisti Van Canto nový album Trust in Rust.
Tento deň vypustili prvú ukážku – lyric video k prvému singlu z neho – Back In The Lead.
Linky:
https://vancanto.de/de/
https://www.facebook.com/vancantoband/
Zdroj: Napalm Records Promotion Team
Dion Bayman – detaily chystaného albumu
21.6.2018
Art of Melody Music & Burning Minds Music Group ohlasujú vydanie nového albumu Better Days umelca menom Dion Bayman. Vydaný bude 21. septembra. Samotný album oslovi ľudí, ktorí milujú Bon Joviho, Richarda Marxa alebo Bryana Adamsa.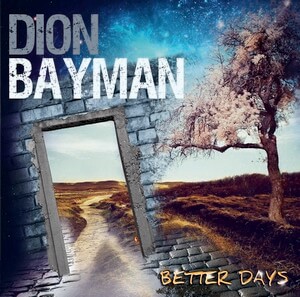 Linky:
http://www.dionbayman.com
https://www.facebook.com/dionbayman
http://www.burningmindsgroup.com/art-of-melody-music
https://www.facebook.com/artofmelodymusic
Zdroj: Atomic Stuff Promotion