Grave Digger – odchod bubeníka
25.6.2018
Nemci Grave Digger usilovne chystajú nový album The Living Dead (dátum vydania: 14. septembra). Popri tom sa v ich zostave udiala menšia zmena. Z kapely odišiel bubeník Stefan Arnold. Jeho náhradou bude Marcus Kniep.
Vyhlásenie kapely:
,,Drahí fanúšikovia,
Chceme Vás informovať o tom, že cesty bubeníka Stefana Arnolda a kapely Grave Digger sa rozdelili. Novým bubeníkom je Marcus Knep, pôvodne známy ako Reaper. Kapela sa odteraz vráti ku svojim koreňom a bude otriasať svetové pódia ako kvarteto s využitím klávesov na nutné minimum. Avšak nebojte sa, Reaper len tak nezomrie!!!"
Linky:
https://www.grave-digger-clan.de/
https://www.facebook.com/gravediggerofficial/
Zdroj: https://www.facebook.com/gravediggerofficial/
Brainstorm – chystaný album
22.6.2018
Novinka nemeckých power metalistov Brainstorm – Midnight Ghost uzrie svetlo sveta 28. septembra.
Tracklist:
Devil's Eye
Revealing The Darkness
Ravenous Minds
The Pyre
Jeanne Boulet (1764)
Divine Inner Ghost
When Pain Becomes Real
The Four Blessings
Haunting Voices
The Path
Digibook bonus DVD: "Scary Creatures Over Europe 2016" at LKA Stuttgart:
The World To See
Firesoul
Fire Walk With Me
Highs Without Lows
We Are
Worlds Are Coming Through
Shiva's Tears
End In Sorrow
How Much Can You Take
Falling Spiral Down
All Those Words
Shiver
Linky:
http://www.brainstorm-web.net/
https://www.facebook.com/officialbrainstorm
Zdroj: https://www.facebook.com/afmrecords/
Zomrel basgitarista Fedor Frešo              
26.6.2018
Viaceré média ( https://sme.sk, https://dennikn.sk/, aktuality.sk) informovali o smrti známeho rockového a jazzového basgitaristu Fedora Freša (71 rokov).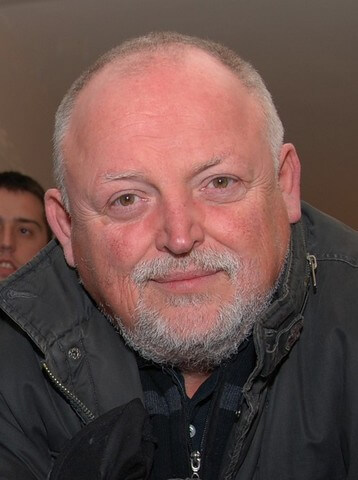 Fedor Frešo sa narodil v roku 1947 v Bratislave. Na hudobnej scéne začal pôsobiť v 1967-mom v kapele Soulmen so známym Dežom Ursínym. Neskôr sa preslávil hlavne v zoskupeniach Prúdy, Collegium Musicium, Fermáta a mihol sa aj v českej progresívno rockovej kapele M. efekt (Blue Effect). Je podpísaný aj pod dvoma knihami – Sideman (autobiografia), Rocková Bratislava (spolupracoval na nej s Tomášom Berkom).
R.I.P.
Foto: wikipedia.org
Garant – zmeny v zostave
25.6.2018
Power metaloví Garant zo Soběslavi, ktorí nás minulý rok potešili albumom Dobyvatelé Part II. absolvovali veľké zmeny v zostave. Gitaristu Daniela Malicha vystriedal Ján Šimek a z kapely odišla speváčka Andrea Michálková.
Linky:
http://garantmetal.cz/
https://www.facebook.com/groups/mujgarant/
http://bandzone.cz/garant
Zdroj: https://www.facebook.com/groups/mujgarant/