Stoned Jesus – videoklip k skladbe z chystaného albumu
29.6.2018
7. septembra vydá ukrajinské progresívno stoner rockové trio Stoned Jesus  nový album – Pilgrims.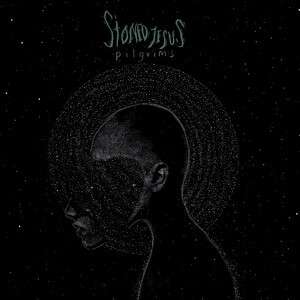 Dnes zverejnili ukážku z neho vo forme videoklipu k piesni Hands Resist Him.
Linky:
https://www.facebook.com/stonedjesusband/
Zdroj: Napalm Records Promotion Team
The Smashing Pumpkins – videoklip k novému singlu
28.6.2018
Držitelia cien Grammy, pionieri alternatívneho rocku The Smashing Pumkins zverejnili videoklip k ich novému singlu Solara.
Linky:
https://www.smashingpumpkins.com/
https://www.facebook.com/smashingpumpkins/
https://twitter.com/SmashingPumpkin
https://www.instagram.com/smashingpumpkins/
Zdroj: Napalm Records Promotion Team
Vivetray – chystaný album, crowdfundingová kampaň
30.6.2018
Slovenská rocková kapela VIVETRAY prichádza so zaujímavým projektom, ktorý v našich končinách nie je až tak obvyklý. Obracia sa na verejnosť s ponukou na predpredaj ich debutového albumu, tričiek, či súkromného koncertu formou crowd- fundingu, ktorý je vo svete veľmi obľúbeným spôsobom ako realizovať a financovať rôzne projekty a nápady. O svojom zámere informovali verejnosť v príspevku nižšie:
"Ahojte priatelia a priaznivci rockovej hudby a slovenskej scény! Naša mladá a ambiciózna kapela VIVETRAY pracuje na svojom našliapanom prvom albume, ktorý uzrie svetlo sveta už čoskoro. K jeho dokončeniu však potrebujeme aj vašu pomoc a podporu."
Skúšame ho vydať formou "crowd-fundingu" teda vyzbieraním peňazí od verejnosti. Nechceme to však zadarmo! ? Za rôzne výšky príspevku ponúkame pestré odmeny od CD až po súkromný koncert či krstenie samotného albumu. Ide teda v podstate o predpredaj, ktorým nám pomôžete uskutočniť náš sen a zároveň si za to vyberiete z ponuky odmien to najlepšie pre vás ? Všetky informácie o tomto projekte, o nás, aj kompletný prehľad odmien nájdete na stránke
https://www.hithit.com/sk/project/5068/vivetray-debutovy-album
Tam si vyberiete svoj "balíček" a pošlete peniažky bankingovou transakciou. Po skončení projektu a dokončení albumu vám potom zašleme čo ste si vybrali. Ak máte otázky, neváhajte sa pýtať (či už správou na našom FB alebo nám pošlite mail na vivetray@gmail.com) ?. Tak nás podporte a tešte sa na porciu skvelej muziky!
Zdieľajte prosím aj ďalej nech sa nám podarí rozšíriť povedomie a potešiť čo najviac ľudí milujúcich dobrú hudbu ?
Ďakujeme"
Odkazy na tvorbu kapely ako aj ich webové stránky nájdete v linkoch nižšie.
Tak čo na to hovoríte? Pomôžete mladej perspektívnej kapele uskutočniť ich zámer a domácej scéne rásť? Každá pomoc sa ráta.
www.facebook.com/vivetray
www.youtube.com/channel/UCP2Fhbp6G4Mx9VQcH6Vo1kQ
www.bandzone.cz/vivetray
www.soundcloud.com/vivetray
za kapelu VIVETRAY informoval Tomáš Racko
The Karnsteins – nový videoklip
26.6.2018
Bratislavskí horor punkáči The Karnsteins zverejnili videoklip k skladbe Ray of the Moon. Tento rok by mal vyjsť aj debutový album
Linky:
https://www.facebook.com/TheKarnsteins
http://bandzone.cz/_82271
Zdroj: Marek Kucera