Powerwolf – zlato za predaj albumu v Českej republike
13.7.2018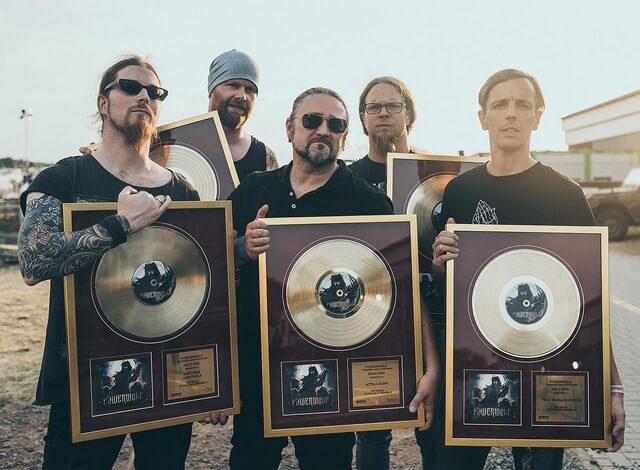 Foto: Christian Ripkens
Česť, komu je česť cťou!
Powerwolf s nadšením pripravujú vydanie nového albumu The Sacrament Of Sin. Kapela a fanúšici to nesmierne očakávajú. Udeje sa tak 20. júla.
Tesne pred jeho vydaním, Powerwolf získali zlatú platňu za predaj ich albumu Blessed and Possesed (2015) v Českej Republike. Ako poďakovanie kapela vydala veľmi špeciálnu edíciu singlu Demons Are A Girl's Best Friend, ktorá bola dostupná exkluzívne na festivale Masters of Rock!
Linky:
http://www.powerwolf.net
http://www.facebook.com/powerwolfmetal
Zdroj: Napalm Records Promotion Team
Alter Bridge – nový živák
13.7.2018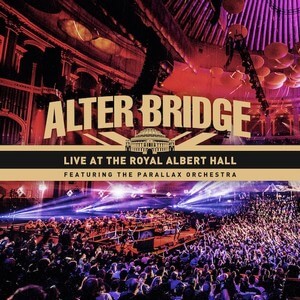 V októbri minulého roka Alter Bridge dvakrát vystúpili pred vypredanou londýnskou Royal Albert Hall arénou spolu s 52 členným Parllax orchestrom. Záznam koncertu bude celosvetovo vydaný 7. septembra pod názvom Live At The Royal Albert Hall.
Dostupný bude vo formátoch Blu-Ray, DVD, CD a Vinyl.
Tracklist:
Slip To The Void
Addicted To Pain
Before Tomorrow Comes
The Writing On The Wall
Cry Of Achilles
In Loving Memory
Fortress
Ties That Bind
The Other Side
Brand New Start
Ghost Of Days Gone By
The Last Hero
The End Is Here
Words Darker Than Their Wings
Waters Rising
Lover
Wonderful Life/Watch Over You
This Side Of Fate
Broken Wings
Blackbird
Open Your Eyes
Videoukážka:
Linky:
https://www.alterbridge.com
https://www.facebook.com/alterbridge
Zdroj: Napalm Records Promotion Team
Royal Hunt – nový videoklip
13.7.2018
Dánski progresívni rockeri Royal Hunt zverejnili videoklip k skladbe The Wishing Well z ich posledného štúdiového albumu Cast in Stone.
Linky:
http://royalhunt.com
https://soundcloud.com/royalhuntmusic
https://www.facebook.com/royalhunt
http://www.twitter.com/royalhuntband
Zdroj: Alexandra Sasha
Van Canto – druhý singel z chystaného albumu
11.7.2018
,,Rakataka metalisti" Van Canto zverejnili videoklip k skaldbe Melody, druhému singlu z chystaného albumu Trust in Rust. Ten bude vydaný 10. augusta.
Linky:
https://vancanto.de/de/
https://www.facebook.com/vancantoband/
Zdroj: Napalm Records Promotion Team