The Smashing Pumpkins – prvé LP po 18 rokoch
14.9.2018
Foto: Olivia Bee
Držitelia cien Gramy a jedni z najúspešnejších predstaviteľov alternatívneho rocku The Smashing Pumpkins dnes oznámili, že ich nový album LP SHINY AND OH SO BRIGHT, VOL. 1 / LP: NO PAST. NO FUTURE. NO SUN nahrávaný v štúdiu ShangriLa pod dohľadom známeho producenta Ricka Rubina bude vonku 16. novembra.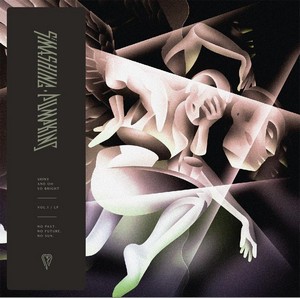 Okrem toho zverejnili druhý singel z chystanej novinky – Silvery Sometimes (Ghosts).
Linky:
https://www.smashingpumpkins.com/
https://www.facebook.com/smashingpumpkins/
https://twitter.com/SmashingPumpkin
https://www.instagram.com/smashingpumpkins/
Zdroj: Napalm Records Promotion Team
Impellitteri – klipova ukážka z chystaného albumu
14.9.2018
Parta okolo gitaristu Chrisa Impellitteriho vydá 12. októbra nový album The Nature of the Beast. Predstavu o ňom si môžete spraviť z videoklipu k skladbe Run For Your Life:
Linky:
http://www.impellitteri.net/
https://www.facebook.com/chrisimpellitteriofficial/
Zdroj: http://www.blabbermouth.net/
Watershape – prvý singel
12.9.2018
Talianski progreisvisti Watershape zverejnili videoklip k prvému singlu z chystaného albumu The Puppets Gathering, ktorý bude vydaný 12. októbra.
Linky:
https://www.facebook.com/watershapeband
https://www.burningmindsgroup.com/atomic-stuff
Zdroj: Atomic Stuff Promotion
Dream Patrol – nový videoklip
10.9.2018
Slovenská hard rocková kapela Dream Patrol, ktorej členmi sú dvaja ľudia od Signum Regis (Filip Koluš – gitara, Ronnie König – basa), spevák Eli Prinsen (ex The Sacrificed) a bubeník Radim Večeřa zverejnila nový klip k skladbe The Shortest Straw.
Linky:
https://www.dreampatrol.net
https://www.facebook.com/DreamPatrol/
Zdroj: Ronnie