Suidakra – prvý singel z chystaného albumu
4.10.2018
Nemeckí melodickí death metalisti Suidakra zverejnili lyric video k singlu Snakehenge, ktorý pochádza z chystaného albumu Cimbric Yarns. Dátum jeho vydania je stanovený na 16. novembra.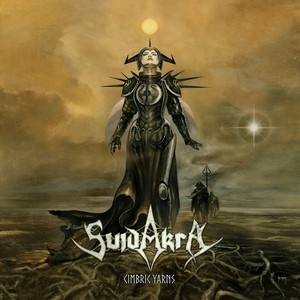 Linky:
https://www.suidakra.com/
https://www.facebook.com/Official.SuidAkrA/?ref=br_rs
Zdroj: https://www.facebook.com/afmrecords/
Room Experience – chystaný album
3.10.2018

Pod hlavičkou Art Of Melody Music & Burning Minds Music Group čoskoro vyjde druhý album medzinárodného rockového projektu Room Experience – Another Time And Plece. Daný projekt dieťaťom talianskeho klávesaka a skladateľa Gianluca Firma. Spev na novom albume bude mať na starosti známy David Readman (Pink Cream 69, ex-Voodoo Circle, ex-Almanac).
Okrem spomínaných sa nahrávania zúčastnili:
Davide "Dave Rox" Barbieri: klávesy, doprovodné vokály
Steve De Biasi: gitary
Simon Dredo: Basa
Pierpaolo "Zorro" Monti: bicie, perkusie
Hostia:
Sven Larsson (Street Talk, Raintimes): Gitara
Iván Gonzalez (91 Suite, Raintimes, Secret): Gitara
Matteo Serra (Charming Grace, Sovversivo): Gitara
Lorenzo Foddai (Airbound): Gitara
Ukážka:

Linky:
http://www.roomexperienceofficial.com
https://www.facebook.com/roomexperienceofficial
http://www.burningmindsgroup.com/art-of-melody-music
https://www.facebook.com/artofmelodymusic
Zdroj: Atomic Stuff Promotion
Fleshgod Apocalypse – chystaný album
1.10.2018
Talianski symfonickí death metalisti Fleshgod Apocalypse začali nahrávať nový album, ktorým nadviažu na ich posledný počin King z roku 2016. Svetlo sveta uzrie v jari budúceho roka.
,,Je to oficiálne, sme späť v štúdiu a cítime sa fantasticky […] " – povedal bubeník Francesco Paoli
Linky:
http://www.fleshgodapocalypse.com/
https://www.facebook.com/fleshgodapocalypse/
Zdroj: http://www.blabbermouth.net/
New Mecanica – chystaný album
1.10.2018
Portugalskí metalisti New Mecanica uzavreli zmluvu s vydavateľstvom WormholeDeath na vydanie nového albumu Vehement. Ten bude vydaný 26. októbra.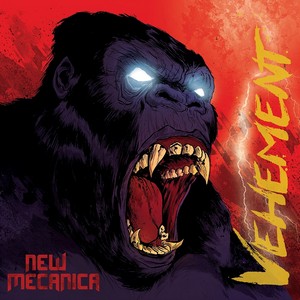 Ukážka:

Linky:
https://www.facebook.com/newmecanica
https://www.newmecanica.com
https://www.facebook.com/avantegarde.international
Zdroj: WormHoledeath Press