Eluveitie – začiatok nahrávania nového albumu
19.10.2018
Švajčiarski folk metalisti Eluveitie pracujú na novom albume Slania. Kapela nahráva v štúdiu Tommyho Vetterlia – Newsound Studio (Švajčiarsko). Svetlo sveta uzrie 16. novembra prostredníctvom Nuclear Blastu.
Linky:
http://eluveitie.ch/news/
https://www.facebook.com/eluveitie/
Zdroj: http://www.blabbermouth.net/,  foto: https://www.metal-archives.com
Myles Kennedy – nový videoklip
19.10.2018
Myles Kennedy zverejnil videoklip k piesni The Great Beyond. Tá pochádza z jeho sólo debutu Year of the Tiger, ktorý vyšiel tento rok.
Linky:
https://www.MylesKennedy.com
https://www.facebook.com/OfficialMylesKennedy
https://www.twitter.com/MylesKennedy
https://www.instagram.com/OfficialMyleskennedy
https://www.youtube.com/myleskennedyofficial
https://www.napalmrecords.com
Zdroj: Napalm Records Promotion Team
John Garcia and The Band – chystaný album
18.10.2018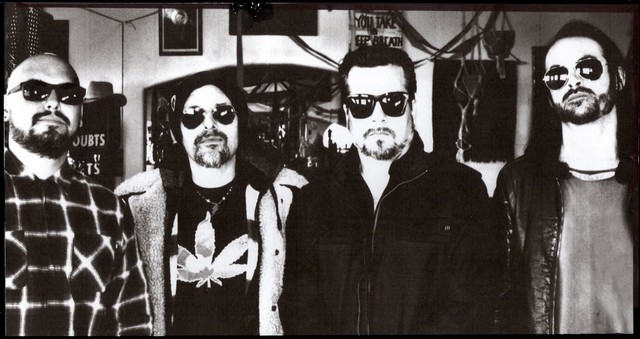 John Garcia, známy z pôsobenia v legendárnych Kyuss, vydá 4. januára nový album. Jeho názov bude John Garcia And The Band Of Gold. Na jeho nahrávanie dohliadal známy producent Chris Goss.
Linky:
www.facebook.com/JohnGarciaOfficial
www.napalmrecords.com
www.facebook.com/napalmrecords
Zdroj: Napalm Records Promotion Team
The Sonic Dawn – chystaný album
16.10.2018
Dánski psychadelickí rockeri The Sonic Dawn čoskoro potešia svojí ch poslúchačov novým albumom Eclipse. Udeje sa to 1. februára 2019 a o vydanie sa postarajú Heavy Psych Sounds Records.
Tracklist:
Forever 1969
Psychedelic Ranger
The Stranger
No Chaser
Opening Night
Circle of Things
On the Edge of Our Time
Christiania
The Last Page
Love Bird
To Change Who We Are
Islands in Time
Towards the End
Linky:
https://www.thesonicdawn.bandcamp.com
https://www.thesonicdawn.com
https://www.facebook.com/thesonicdawn
https://www.instagram.com/thesonicdawn
https://www.heavypsychsounds.com
https://www.facebook.com/HEAVYPSYCHSOUNDS
Zdroj: Mona Miluski/ALL NOIR