Novembers Doom – signs with Prophecy Productions
2. November 2018
American death/doom metalists Novembers Doom have made a contract with Prophecy Productions to release their upcoming album.
,,In our long career, we have learned a great deal and made many mistakes. Never before have we felt so welcome, and honestly part of something that we feel has the greatest potential for our music to reach more people. We are excited to take this leap forward as we begin to write the next chapter of our amazing journey, proud to join the Prophecy family." – said Kuhr
Links:
http://www.novembersdoom.com/
https://www.facebook.com/NovembersDoom1989/
Source of Information: http://www.blabbermouth.net, photo: www.metal-archives.com
JOHN GARCIA releases lyric video for new single "Chicken Delight"!
2. November 2018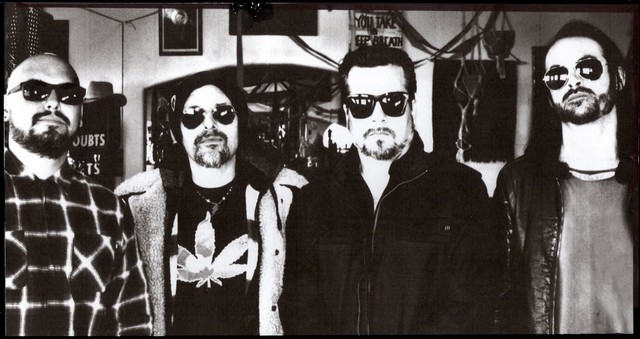 Desert Rock frontman extraordinaire, JOHN GARCIA, just released "Chicken Delight", the first single of the new album John Garcia And The Band Of Gold. Today the Kyuss legend unveils the official lyric video for the relaxed groover straight out of the desert!
"Chicken Delight" is the perfect beginning of your California desert trip that opens out to a new album that melts down the whole subgenre to the core! It's the perfect mix of his trademarked voice and the groovy, laid back and dusty sound that lies within every chord that makes your mind fly away. Over the last almost three decades, JOHN GARCIA's voice has set the standard for the sound of the California desert and "Chicken Delight" takes it one step further.
JOHN GARCIA on "Chicken Delight":
"Chicken Delight is the first single off the new record and stoked this thing is finally starting to see light of day"
After JOHN GARCIA's work in genre-progenitors Kyuss and subsequent outfits Vista Chino, Unida, Slo Burn and Hermano, JOHN GARCIA takes the next step in his almost 30-year career by combining the strengths of his musical past with the achievements of modern times. It's once again a distinctive JOHN GARCIA album!
New album John Garcia And The Band Of Gold out on January 4th
Links:
www.facebook.com/JohnGarciaOfficial
www.napalmrecords.com
www.facebook.com/napalmrecords
Source of Information: Napalm Records Promotion Team
Heterogeneous Andead Sign With Wormholedeath and Announce "Deus Ex Machina" Release Date!
2. November 2018
Japanese symphonic death metal combo Heterogeneous Andead are pleased to announce that they have signed a distribution deal with WormHoleDeath for the release of their debut album "Deus Ex Machina".
The album will be available on 23 November 2018 via Wormholedeath / Aural Music Group / The Orchard worldwide.
Pre order date : 09 November 2018.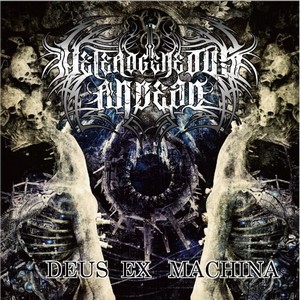 Links:
http://heterogeneousandead.com
http://twitter.com/hetero_andead
http://www.facebook.com/heterogeneousandead
http://www.youtube.com/AndeadMetal
Source of Information: WormHoledeath Press
Face of Agony – the end of band
28. October 2018
Slovak thrasher Face of Agony announced the end of their career.
Links:
https://www.facebook.com/FACE-OF-AGONY-270889138062
http://bandzone.cz/faceofagony?
Source of Information: https://www.facebook.com/FACE-OF-AGONY-270889138062