Oomph ! – Premiere First Single "Kein Liebeslied" From Upcoming Album Ritual!
30. November 2018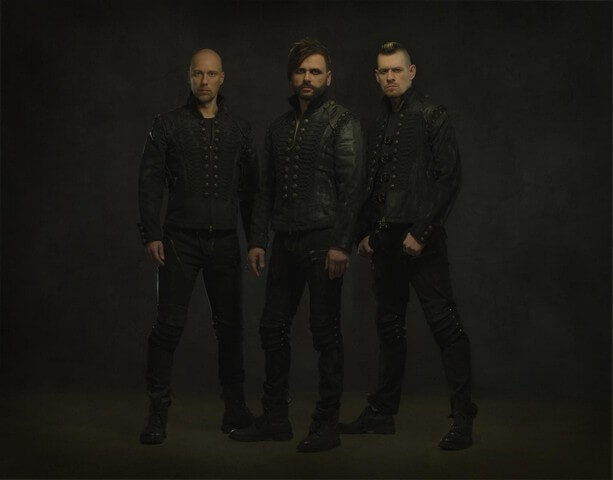 CRAP, DERO and FLUX have already unveiled first details for their upcoming studio album Ritual – out on January 18 via Napalm Records. Now the time has come to premiere the very first single off of the new record. Please welcome "Kein Liebeslied". No song about luck. No song about hope. No song about peace and joy.
OOMPH! on the new single "Kein Liebeslied":
"Kein Liebeslied was written by us three in a joint session in our recording studio on a very creative day in February 2016 and later refined even further. In "Kein Liebeslied" we deal with the evolution of mankind and question what humans have accomplished up to this day! We can not wait to play this song live for our fans and are looking forward to the reactions!"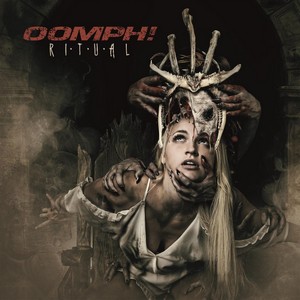 Links:
http://www.oomph.de
http://www.facebook.com/oomphband/
Source of Information: Napalm Records Promotion Team, Photo: Agata Nigrovskaya
Dokken – upcoming album
29. November 2018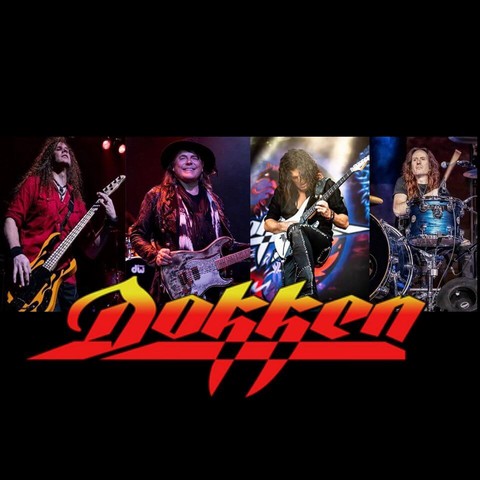 Don Dokken announced in The Classic metal Show podcast, that band will release new album as soon.
Links:
http://dokken.net/
https://www.facebook.com/DokkenOfficial/
Source of Information: http://www.blabbermouth.net, photo: https://www.facebook.com/DokkenOfficial/
Accept without Peter Baltes
27. November 2018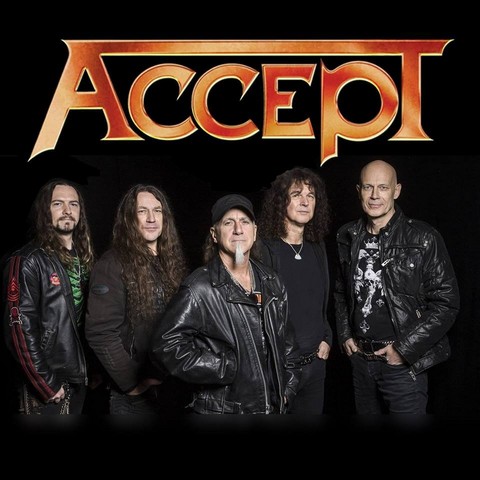 Peter Baltes left German legend Accept.
He announced:
,,To all ACCEPT fans: I hereby like to announce my departure as bass player from ACCEPT. I have been with the band from the very beginning. Many of you have been there as well. I like to thank you all for the great years we shared together. Keep it metal"
Guitarist Wolf Hoffman said:
,,We spent four decades together and went through thick and thin, ups and downs and I remember some incredible moments on stage. There was a blind understanding between us, personally and musically, that is very rare in this business!"
Links:
http://acceptworldwide.com/
https://www.facebook.com/accepttheband/
Source of Information:http://www.blabbermouth.net
HIGH FIGHTER SIGNS WITH ARGONAUTA RECORDS! New album coming in the Spring of 2019!
26. November 2018
Hamburg-based Sludge and Stoner Metal unit HIGH FIGHTER have signed a worldwide deal with Italian label ARGONAUTA RECORDS. Currently putting together the final songwriting touches, the band's hotly anticipated second album will be released in the Spring of 2019!
Says Argonauta's CEO Gero Lucisano:
"Today I'm beyond stoked to welcome HIGH FIGHTER in the Argonauta family. I remember how their album "Scars & Crosses" has been on heavy rotation here in our head-quarters for many months, and still is an "evergreen" listening these days. Moreover, thanks to the fact they are an hard working band always on tour, I got the chance to see them on stage, where I saw a captivating band with an uncontrollable energy, top professional attitude and awareness of their own means. Speaking with the band, I immediately got we are both moved by the same type of enthusiasm and it'd be such a lack of synergy to not join forces for their new album, which I can already grant it will be totally massive!"
After their ciritically acclaimed debut EP 'The Goat Ritual', self-released in the end of 2014, followed by numerous shows all over Europe including festival appearances at Wacken Open Air, Summer Breeze, Desertfest Berlin & Antwerp, Sonic Blast, Stoned From The Underground, Up In Smoke and many more, gigs on tour with bands alike Ahab, Conan, Crowbar, Mantar, Corrosion of Conformity, Elder, Downfall of Gaia, Mammoth Storm, Brant Bjork or Earth Ship to name just a few, HIGH FIGHTER released their first full-length 'Scars & Crosses' in June 2016 with Finland's cult label Svart Records.
"We have met Gero a few years ago at a show in Italy, and we immediatly felt his passion and love for the underground heavy music scene." HIGH FIGHTER vocalist Mona Miluski comments. "Over the past few months, I also got the chance to work closely with Gero due to my daytime job in the music industry, and I have probably not met many people like him before in this very tough business. His passionated but also very professional hard work for versatile, heavy bands not only impressed me but the entire band, when Gero made us an offer we could not refuse. We have and always will be very grateful for what Svart Records did for us and our first album, but musically we feel a step to sunny Italy with a label that represents the direction we currently go with our new album has been a great choice and move. We can't wait to start recording in Berlin at the Hidden Planet Studio with our dear friend Jan Oberg (Earth Ship) in the beginning of 2019, and unleash our second full-length baby with Argonauta Records next Spring!"
Videoclip Darkest Days:
http://www.youtube.com/watch?v=apMW_u2v8rs
Videoclip Blinders:
http://www.youtube.com/watch?v=3mVD5kl42QI
Videoclip 2Steps Blueskill:
http://www.youtube.com/watch?v=YEr35ihG4Gc
Links:
http://www.highfighter.de
http://www.facebook.com/HighFighter
http://www.highfighter.bandcamp.com
http://www.argonautarecords.com
Source of Information: ALL NOIR /Mona Miluski, photo: Peter Kupfer
Páčil sa ti tento článok?