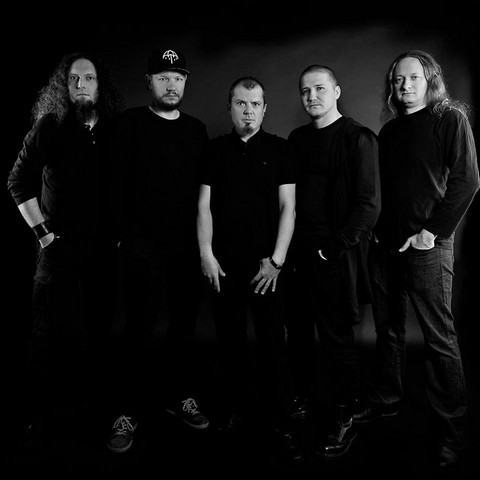 Jedným z mimoriadne kvalitných albumov, ktoré vyšli minulý rok je debut poľskej formácie Painthing – Where Are You Now…? Ten by nemal ujsť žiadnemu milovníkovi dobrého doom metalu. Je to síce debut, no Painthing sú jednoznačne majstrami svojho remesla. Pri jeho počúvaní sa vrátite do 90tych rokov, kedy vychádzali najlepšie albumy toho žánru. Na otázky o jeho vzniku, koncertoch a ďalších veciach odpovedali všetci členovia kapely.
Zdravím.  Skupina Painthing pred nedávnom vydala svoj debut Where Are You Now…? Najskôr porozprávajte niečo o tom ako vznikal.
Zdravíme. Ďakujem za možnosť odpovedať na pár otázok v tomto interview. Úprimne, bol to dosť dlhý proces. Na začiatku sme boli traja – Jakub, Michał a Darek. Poznali sme sa dlhé roky, a čo to sme spolu už aj odohrali v Eternal Tear, našej bývalej skupine, ktorá skončila v roku 2005.
Po niekoľkých rokoch sa Jakub a Michał znova stretli v skúšobni, a položili základy 3 piesní (v súčasnosti Between, WIdiw And The King, Buyy And Madness). Potom sa pridal Darek, a v podstate sa postarali o "prvotnú" tvár albumu. Keď sa potom pridali Jan a Jerzy, tak sme začali nahrávať a skladať nové kúsky, ale zároveň aj pretvárať raw verzie starých songov. V konečnom dôsledku tak každý člen prispel k finálnej podobe albumu.
Výnimkou je posledná pieseň So Be It napísaná Darekom, kde nám so spevom pomáha Alexandra Kimczak. Všetko (okrem Alexandriných vokálov) sme nahrali v Jerzyho štúdiu. O mix sa potom postaral Marcin Buźniak
Kapela vznikla v roku 2014. Piesne na albume vznikali počas celého tohto obdobia?
Ako som povedal vyššie, základná kostra songov vznikla keď bola kapela s troma členmi, avšak nové piesne, aranžmány a finálne verzie boli dotvorené počas týchto rokov.
Premiéra albumu bola odstreamovaná na  video kanály… Prečo ste sa rozhodli pre tento spôsob?
Bol to nápad nášho vydavateľstva – Solitude Productions. Osobne sme sa stretli s takouto formou proma prvý krát. Ale musím povedať, že to bol skvelý zážitok, rozprávať sa s ľuďmi z celého sveta a vypočuť si ich dojmy pri prvom posluchu našej novinky.
Album vám vyšiel pod hlavičkou ruského vydavateľstva Solitude Productions. Ako vznikla táto spolupráca?
Metalová scéna je malá komunita. Doom metal je malá časť tejto komunity ;). Ľudia z tohto vydavateľstva sú zameraní na tento žáner hudby. Majú talent, emócie pre hudbu a majú skúsenosti s propagáciou doom metalu. Pre nás to bola jasná voľba a oni boli taktiež zaujatí našou hudbou. A tak sme podpísali kontrakt.
O cover albumu sa postaral Michal Loranc. Mohol by si povedať o tom niečo viac?
Michał  je skvelý umelec. A veľmi skúsený. Našťastie sa pozná z Darekom a Michałom zo strednej školy a tak sme ho oslovili, či by sa nepostaral o grafickú stránku nášho albumu. Koncept coveru bola naša myšlienka a Michał sa s Darekom postarali o finálny výsledok.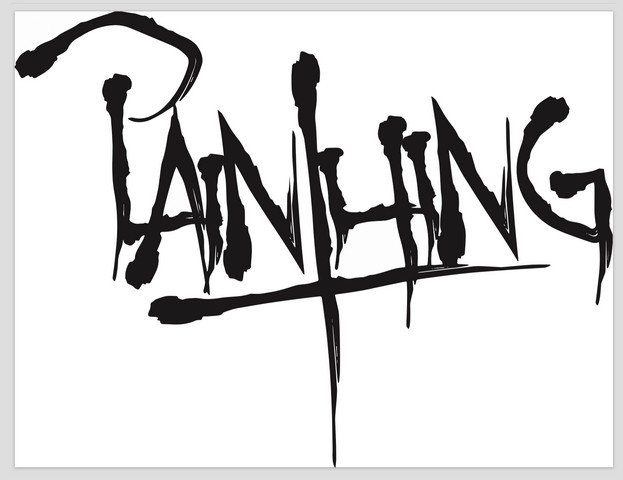 Čo koncerty? Kde vás budú môcť ľudia vidieť?
Odohrali sme niekoľko koncertov v Poľsku, hlavne vo Varšave, predtým ako sme vydali album. Teraz by sme sa radi zamerali na koncertovanie, avšak v tejto chvíli nemáme dohodnuté žiadne konkrétne vystúpenia.
Je možné, žeby ste navštívili aj Slovensko?
Samozrejme, veľmi radi by sme k vám priniesli doom metal a náladu. 😉
Porozprávaj niečo metalovej scéne v Poľsku?
Máme tu množstvo skvelých skupín, pričom niektoré ako Vader, Behemoth, Decapitated… sú známe na celom svete. Avšak najdôležitejšie sú silné základy v undergrounde. V Poľsku je možné nájsť množstvo talentovaných ľudí zažratých do hudby. A aj keď sú známi prevažne medzi svojimi fanúšikmi ver mi, nie je ťažké nájsť množstvo klenotov.
Mohol by si niečo povedať o živote členov pomimo skupinu?
Painthing je naša láska, ale vzhľadom na naše pracovné povinnosti sa jedná o hobby. Každý z nás pracuje na dennej báze, máme rodiny, záľuby. Takto nám to vyhovuje, lebo nie sme pod tlakom kedy by sme mali nahrávať. Cítime, čo cítime a hráme to, čo chceme hrať. Všetko, čo je možné počuť na našom albume a koncertoch sú skutočné, úprimné emócie. Môžeš to milovať, alebo naopak nenávidieť. Ale sme to my.
Tak to bola posledná otázka, ďakujem pekne za tvoje odpovede, a zároveň by som vás rád poprosil o odkaz pre našich čitateľov. 🙂
Ďakujem ti veľmi pekne. Dúfame, že sa stretneme na našom koncerte. Miesto, kde je možné cítiť najsilnejšie emócie v hudbe. A ver mi, na našom vystúpení je možné cítiť širokú paletu emócii. Medzitým, budeme radi, ak si vypočujete našu hudbu na Tidale, Spotify a pridáte sa medzi nás na FB
https://www.facebook.com/painthingband/
Youtube ukážka:

Linky:
https://painthing.weebly.com/
https://www.facebook.com/painthingband/
https://www.youtube.com/channel/UCNW3bkI-JsGS9HPnZrzuf2w/
https://painthing.bandcamp.com/releases