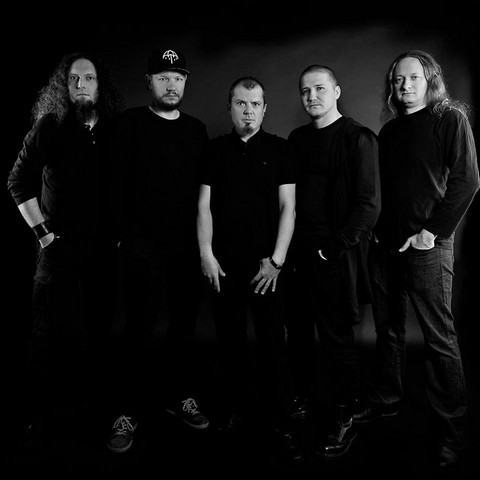 One of the strongest and the best album of last year are where…. From polish band Painthing Mainly lovers of great doom metal should be satisfied with it Its debut album but Painthing show that they are master of this genre And you will return into 90 About it and more in interview with the whole band.
Hi. Band Painthing has released debut Where Are You Now…? album this autumn. What was the process of creation of it?
Hi. Thanks for the opportunity to share with you some info about PAINTHING. It was quite a long process. Initially there were three of us (Jakub, Michał, Darek). We have known each other for many years and we have gained mutual music experience in Eternal Tear, our former band, which has ended its activity in 2005.
After some years Jakub and Michał decided to meet again in rehearsal room and play together. They have created the drafts of three songs (later named Between, Widow And The King, Buzz And Madness). They invited Darek and started to play together. The further composition process were conducted by them.
When Jan and Jerzy joined the band we have started to arrange and re-arrange the drafts, so at the end of the day all members were involved in composition process and made their contribution to the final result. The exception was the last song, "So Be It" composed and performed entirely by Darek, with the guest appearance of Alexandra Klimczak. All music (except Alexandra's vocals) were recorded in Jerzy's studio and mixed by Marcin Buźniak.
And here we are.
 If I have correct information band has begun in 2014. Songs on a new album were created continually in these four years of being?
As mentioned before, the ideas of three of them came before, however all new songs, arrangements  and final vision have been developed during all these years.
The album was premiered by stream on video channel… Why did you choose this way?
It was an idea of Solitude Productions, with whom we signed contract. This is the first time we have met with this kind of promotion. It was a great experience to chat with people from all over the world and   learn about their first impressions about our music.
Album was released by Russian label Solitude Productions. How start this cooperation?
Metal music is a niche. Doom metal is a niche of niche 😉 Solitude Productions are people focused on this kind of music. They understand the vein, feel the emotions and have experience with doom metal promotion. It was an obvious choice and they were interested in our music. So we signed the contract.
Cover of your record was done by Michal Loranc. Could you tell us more about it?
Michał is a great artist. And very experienced. Luckily, Darek and Michał have been friends since secondary school and it came naturally that we asked Michał to take care of cover and layout. The conception of cover was ours and Michał and Darek have been working on it to achieve the final result.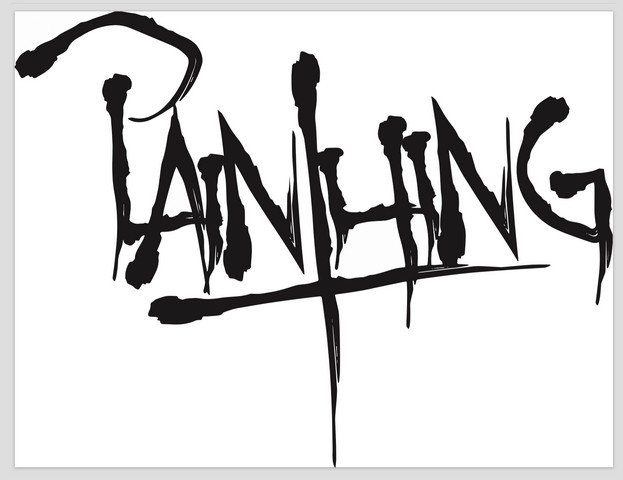 What about concerts? Where could fans see you? Is there plan for some tour according to your new album?
We have had several gigs in Poland, mainly in Warsaw, before the album was released. After the premiere, we intend to play more concerts, however we don't have any specific, fixed dates at the moment.
Is it possible, that you will visit Slovakia?
Of course. We will be happy to bring some doom to Slovakia.
Could you tell us something about metal scene in your country?
There are many great bands in Poland. Some of them are known worldwide ( Vader, Behemoth, Decapitated etc…) however the majority are the solid pillars of Polish underground. They are really talented people playing truly interesting music. Actually they are known to the fans, who are interested in niche music, however believe me – there are lot of diamonds among them.
Could you tell us something about your lives beside the band?
Painthing is our love, but in terms of professional lives it remains a hobby. Each of us works on a daily basis, has family, many interests besides music. It's good, because we don't feel any pressure of time and no one insists on us what we should create and how.
We feel, what we feel and we play what we really want to play. All you can hear on the album and our concerts is a pure, true emotion. You can either love it or hate it, but its us.
So, that was the last question. Thank you so much for you answers, and now you have possibility to share some message with our readers. 😉
Thank you so much, my friend. We hope to meet you on our concerts. This is where one can feel the strongest emotions in the music. And believe me – there are plenty of them in Painthing shows.
Meanwhile – feel  free to listen to our music online or via Tidal and Spotify and join us on https://www.facebook.com/painthingband/
Youtube teaser:

Links:
https://painthing.weebly.com/
https://www.facebook.com/painthingband/
https://www.youtube.com/channel/UCNW3bkI-JsGS9HPnZrzuf2w/
https://painthing.bandcamp.com/releases