Okrem toho, že albumy Uriah Heep sa zapísali veľkými písmenami do rockovej histórie, celá formácia patrila medzi zdroje hudobnej inšpirácie neskorších heavy metalových a power metalových umelcov. Mnoho z nich nahralo aj covery ich skladieb. Taktiež ich súčasný bubeník Russell Gilbrook účinkoval aj na albume Avantasie – The Mystery of Time (A Rock Epic) z roku 2013.
King Diamond (Mercyful fate, King Diamond):
Spevák David Byron bol dôležitým vzorom aj pre Kinga Diamonda. Sám o ňom povedal:
1: ,,…Nekonečne som obdivoval Davida Byrona. Ešte dnes dostávam husiu kožu zakaždým, keď si vypočujem Shadows Of Grief z albumu Look at Yourself. Hlavne vo vokáloch…"
Dokonca sa mu pošťastilo vidieť niekoľkokrát ,,Uriášov" v pôvodnej zostave naživo:
2: ,,…Uriah Heep s Davidom Byronom, mojím absolútne obľúbeným spevákom – Minimálne päťkrát som ich videl hrať predtým, ako David umrel."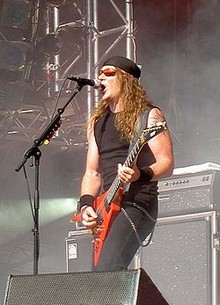 Kai Hansen (Gamma Ray, Helloween, Unisonic):
Uriah Heep patrili aj medzi vzory Kaia Hansena, člena kapiel Helloweenu, Gammy Ray, Unisonic. V roku 1978 založil s Pietom Sielckom kapelu Gentry. Zo začiatku hrávali covery Slade, Sex Pistols a taktiež aj Uriah Heep. Navyše na debutovom albume Gammy Ray – Heading for Tomorrow sa objavila coververzia ich songu – Look at Yourself:
Blind Guardian:
Power metaloví Blind Guardian majú s UH spoločných niekoľko vecí. Predovšetkým je to záľuba vo fantasy textoch. Taktiež aj oni nahrali cover jednej ich skladby, konkrétne Wizard. Tá sa objavila na ich kompilačnom albume The Forgotten Tales (1996). Navyše frontman Hansi Kursch dal dokopy bočný projekt s gitaristom amerických Iced Earth – Jonom Schafferom, ktorý nesie názov podľa jedného z albumov tejto legendy – Demons & Wizards.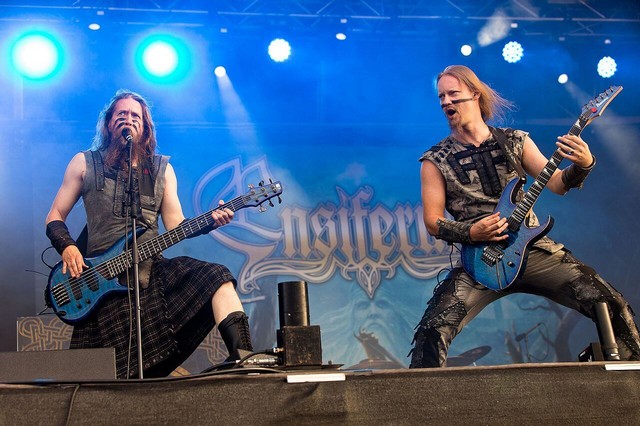 Ensiferum:
V roku 2009 dostal legendárny hit ,,Uriášov" Lady in Black folk metalový kabát. A to vďaka fínskej kapele Ensiferum, ktorá ho umiestnila na svoj album Victory Songs.
Staré, novšie aj najnovšie piesne Uriah Heep si budete môcť vypočuť už 17. februára v Spoločenskom Pavilóne v Košiciach.
Perlička na záver: Nezdajú sa vám tieto skladby tak trochu podobné? 😉
Zdroj:
Citáty:
1,2: Rock Hard (marec-apríl 2011)
Obrázky:
PR