Ronnie Romero opustil Lords of Black
3.1.2019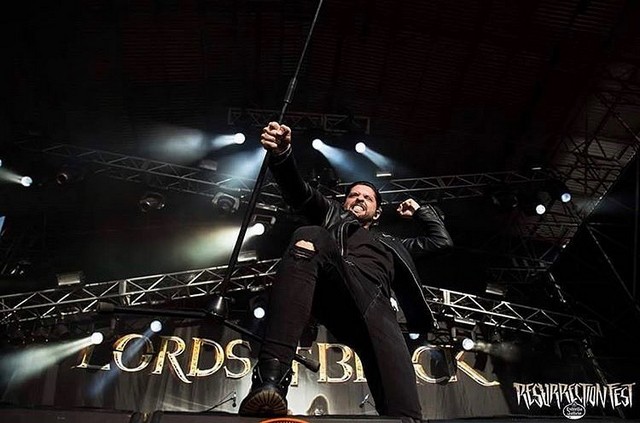 Španielskych progresívnych metalistov Lords of Black opustili Ronnie Romero.  Ďalej ale pokračuje s Rainbow, kde pôsobí spolu s legendárnym Ritchiem Blackmoorom.
Jeho stanovisko: ,,Aby ste boli v obraze, pred pár týždňami som opustili svoj post speváka v Lords of Black. Bolo to takmer päť rokov dobrej hudby, skvelých zážitkov, lásky a podpory fanúšikov z celého sveta. Veľa to pre mňa znamená – ďakujem. Spoluhráčom prajem všetko dobre v ich ďalšej kariére."
Gitarista Tomy Hernando uviedol: ,,Chcem potvrdiť, že Ronnie Romero už nie je spevákom Lords of Black. Dozvedel som to, keď som pracoval na nových skladbách a ako si viete predstaviť, je to obrovský smútok a sklamanie…"
Linky:
https://www.facebook.com/ronnieromeroofficial/
https://www.facebook.com/Rainbow-189246591087656/
Zdroj: http://www.blabbermouth.net/
Toby Knapp – chystaný album
2.1.2019

Americký multiinštrumentalista Toby Knapp vydá 8. februára nový album Blizzard Archer.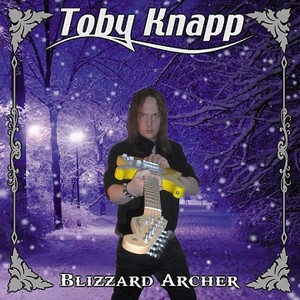 Tracklist:
All Hands Planted
Midnight in Guyana
13 Astral Gateways
Cold Warrior
Cold Warrior
Bear 141
Blizzard Archer
To the Pavilion
Linky:
https://www.facebook.com/TOBYKNAPP13/
Zdroj: Moribund Records
SEBASTIEN – "Behind The World" (EP, 2019)
5.1.2019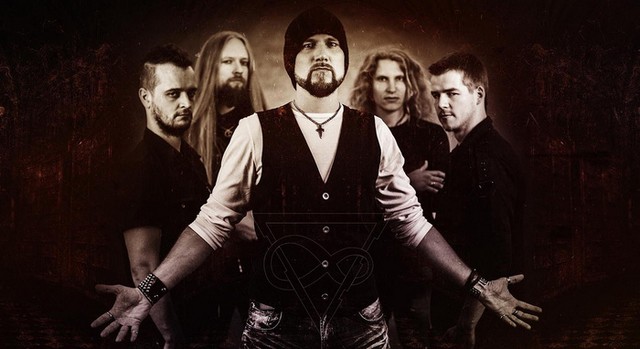 Pouhý rok po úspěšném třetím CD, "Act Of Creation", je SEBASTIEN zpět se zbrusu novým EP "Behind The World"!
Toto čtyř-skladbové EP vychází digitálně 1. února 2019 pod německým labelem, Pride & Joy Music. Mini-album obsahuje chytlavý duet "Fight For Love" s fenomenálním řeckým zpěvákem Yannisem Papadopoulosem z mezinárodní heavy metalové smečky – BEAST IN BLACK!!!
Autorem obalu je již tradičně slovenské grafické studio DisArt Design.
Tracklist: 
Behind The World 
Fight For Love (feat. Yannis Papadopoulos) 
Sweet Desire 
Mirror On The Wall 
Hudba: George Rain
Texty "Behind The World" a "Fight For Love": George Rain
Texty "Sweet Desire" a "Mirror On The Wall": Gabriela Rain
Aranže: George Rain, Petri Kallio a Pavel Dvořák
Nahráno v "DARK CHAMBER SOUNDS" studiu, Úpice (CZ), zvuk: Petri Kallio
Mix & mastering: Andy Mons
Tlačová správa
Sinners Moon – zmeny zostavy
2.1.2019
V zostave slovenských symfonikov Sinners Moon došlo k niekoľkým zmenám. Kapela na svojom profile uviedla:
,,Je to pomerne dlhá doba, čo sme tu niečo naposledy uverejnili a teda nejaké to info pre vás rozodne máme. V prvom rade chceme zaželať všetko dobré k novému roku každému jednému fanúšikovi a kamarátovi kapely 🙂 ) V poslednom roku sa toho udialo veľa, či dobrého alebo zlého…Začneme tou horšou novinkou. Po odchode bicmana Jana z kapely bohužiaľ nasleduje ďalší, a tým je odchod nášho basgitaristu Viktora, ktorý bol pevnou súčasťou kapely takmer od začiatku, za čo mu nesmierne ďakujeme. Avšak sú tu aj dobré správy a tými sú, že bicmana sme našli a meno s nejakými promo fotkami oznámime onedlho, no a takisto piesne s ním už cvičíme. V týchto chvíľach zbierame nové sily a začíname aj hľadanie basgitaristu. Taktiež sa mnohí pýtate na klip, už dlhšiu dobu, no bohužiaľ vieme ako to v dnešnom svete chodí a bez financií to proste nejde, ale nebojte sa, nezabudli sme! Pevne dúfame, že toto prechodné obdobie nebude už trvať dlho a budeme sa vám vedieť ukázať po takmer roku aj naživo a snáď aj s novými skladbami. Dovtedy vám ešte raz prajeme všetko len to naj k novému roku 2019 a veľa dobrých koncertov a dobrej hudby"
Linky:
https://www.sinnersmoon.com/
https://www.facebook.com/sinnersmoonband/?fref=ts
Zdroj: https://www.facebook.com/sinnersmoonband/?fref=ts
Páčil sa ti tento článok?