Ronnie Romero left Lords of Black
3. January 2019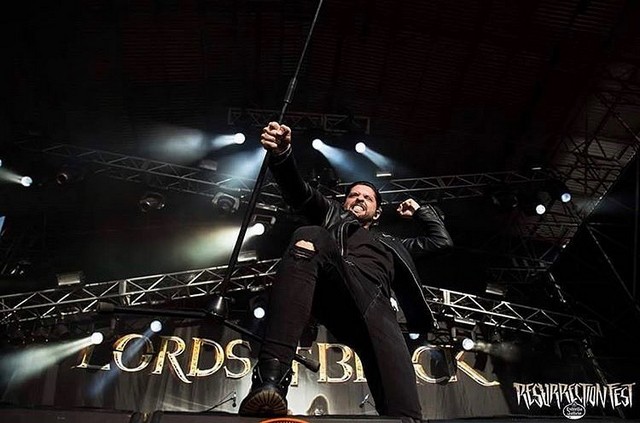 Ronnie Romero left Spanish progressive metal band Lords of Black. But he is still member of Rainbow.
His statement: ,,Just to inform that since some weeks ago I did leave my 'job' as lead singer in LORDS OF BLACK. Almost five years of good music, great experiences and too much love and support from the fans around the world. Means a lot, so THANKS so much to all!! All the best to my ex-bandmates in their career"
Guitarist Tony Hernando said: ,,I just want to confirm that Ronnie Romero is no longer the singer for LORDS OF BLACK. This is something that I knew when I was already working on new LORDS OF BLACK music, and, as you can imagine, it's something disappointing and truly heartbreaking."
Links:
https://www.facebook.com/ronnieromeroofficial/
https://www.facebook.com/Rainbow-189246591087656/
Source of Information: http://www.blabbermouth.net/
Toby Knapp – upcoming album
2. January 2019

Technical Progressive / Neoclassical / Shred Rock & Roll / Heavy Metal!
   Originally signing with world-renowned guitar god label Shrapnel Records in 1992 at the unheard of age of 19, Toby Knapp has never looked back and continues to have a productive and prolific career in rock and heavy metal!
Recording albums with 20+ of his own bands including Onward, Toby Knapp, Waxen, Where Evil Follows, Necrytis, Affliktor & Darken, a full time guitar teacher & session studio and live musician for many world class national artists including Attila Csihar (Mayhem), Godless Rising, Fetid Zombie, Abhor & more, Toby Knapp has kept very busy over the decades, solidifying his position as an all-around world-wide guitar Hero, Virtuoso and Legend!
Signing with The Moribund Family in 2018 for his self-named solo band, Knapp immediately recorded his 7th full-length album "Blizzard Archer". With "Blizzard Arche" Knapp redefines solo-guitar wizardry and instrumental rock & roll, reviving and invigorating the genre for the 21st century! Toby Knapp IS the NEW Rock Guitar God !!!
The Greatest Instrumental Rock-Guitar album in DECADES!
* The 7th solo-shred Guitar album from the NEW Rock Guitar God!
* Prime band of World renowned axe-shredder, teacher & session musician Toby Knapp (Onward, Waxen, Where Evil
Follows, Godless Rising)!!!
* Composed, performed, mixed and produced by the guitar genius Toby Knapp himself!
* Mastered by Brett Hansen at Audio Art Studios, Las Vegas (BB King, Borknagar, Autopsy, Moonspell, Goatlord,
Unleashed, Rotting Christ, Shrapnel Records, Century Media, etc.).
* Classy cover art & graphic design by The Old Goat (Vardan, Waxen, Xasthur).
* Mandatory listening for fans of Joe Satriani, Yngwie Malmsteen, Ritchie Blackmore, Uli Roth & Eric Johnson !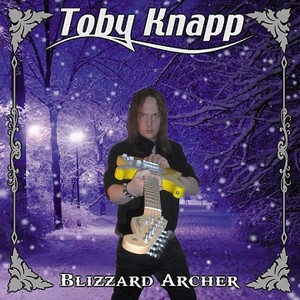 Tracklist:
All Hands Planted
Midnight in Guyana
13 Astral Gateways
Cold Warrior
Cold Warrior
Bear 141
Blizzard Archer
To the Pavilion
* BOLD Denotes Radio Push Tracks #1
* BOLD Italics Denotes Radio Push Tracks #2
Release date: 8. February 2019

Also Available on Moribund Records Featuring Toby Knapp:
WAXEN "Terror Decree +Bonus" CD
WAXEN "Weihung Auf Satan" CD
WAXEN "Agios Holokauston" CD
WHERE EVIL FOLLOWS "Portable Darkness" CD
GODLESS RISING "Trumpet Of Triumph" CD
Links:
https://www.facebook.com/TOBYKNAPP13/
Source of Information: Moribund Records
SEBASTIEN – "Behind The World" (EP, 2019)
5. January 2019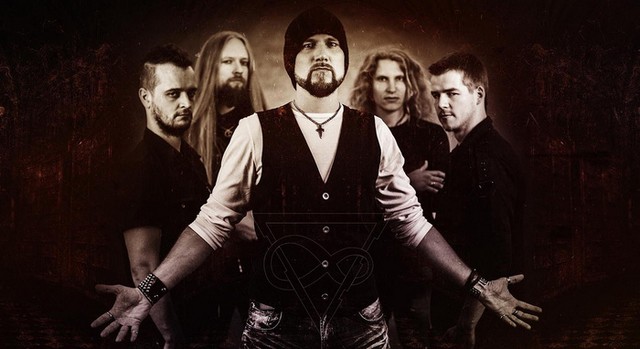 Czech power metalists Sebastien will release new EP Behind The World on 1. February via Pride & Joy Music. It will contain song Fight For Love feat Yannis Papadopoulos, singer of band Beast in Black.
Author of the cover is Slovak graphic studio DisArt Design.
Tracklist: 
Behind The World 
Fight For Love (feat. Yannis Papadopoulos) 
Sweet Desire 
Mirror On The Wall 
Music: George Rain
Lyrics "Behind The World" a "Fight For Love": George Rain
Lyrics"Sweet Desire" a "Mirror On The Wall": Gabriela Rain
Arrangements: George Rain, Petri Kallio a Pavel Dvořák
Record in "DARK CHAMBER SOUNDS" studio, Úpice (CZ), sound Petri Kallio
Mix & mastering: Andy Mons
Source of Information: Sebastien