Jinjer – nové EP
11.1.2019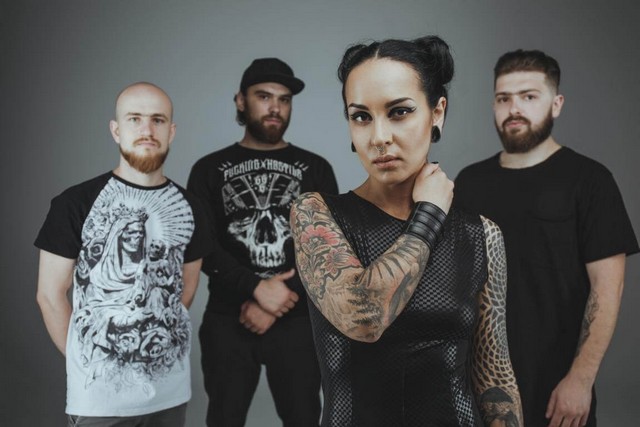 Dnešný deň vydala ukrajinská groove metal formácia Jinjer dlhoočakávané EP Micro. Zároveň odštartovala veľké európske turné s kapelami ako Amorphis, Soilwork, Nailed to Obscurity.
Tracklist:
Ape
Dreadful Moments
Teacher, Teacher!
Perennial
Micro
Videoukážky:
Linky:
http://www.facebook.com/JinjerOfficial
http://jinjer-metalband.com/
Zdroj: Napalm Records Promotion Team, foto: Veronika Gusieva
Bývalý bubeník Bullet for my Valentine sa vracia s novou kapelou
9.1.2019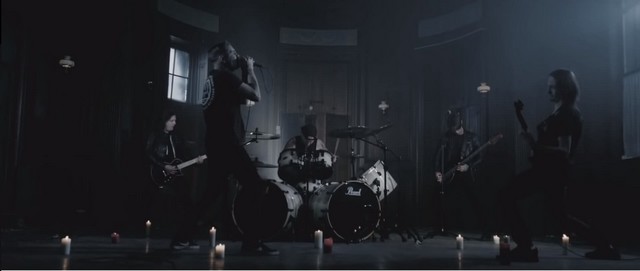 Michael "Moose" Thomas, bývalý bubeník britskej metalcorovej kapely Bullet For my Valentine, sa vracia pod hlavičkou novej bandy Kill The Lights. Ďalšími členmi tejto bandy sú spevák James Clark (THROW THE FIGHT), gitaristi Jordan Whelan (STILL REMAINS)/Travis Montgomery (THREAT SIGNAL), a basák Davey Richmond (GLAMOUR OF THE KILL).
Pod dohľadom producenta Colina Richardsona (SLIPKNOT, TRIVIUM, MACHINE HEAD) začali nahrávať debutový album.
Zdroj: http://www.blabbermouth.net/
Rosy Vista – prvý full album po 34 rokoch
7.1.2019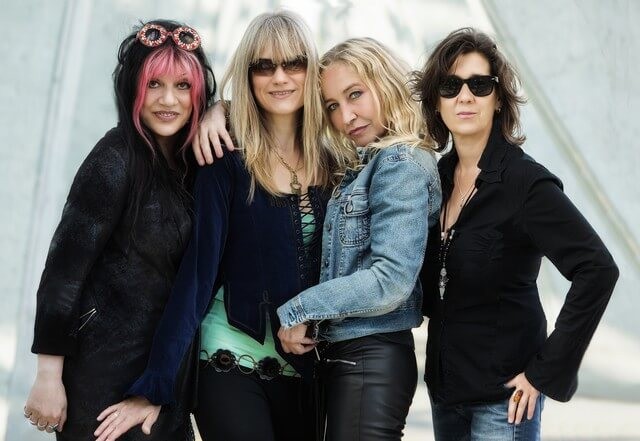 Rosy Vista, nemecká ženská hard/heavy formácia, vydá 8. februára nový album Unbelievable. Ten bude nasledovníkom 34 ročného EP You Better Believe It! Okrem neho majú na konte ešte dva single Sound of your Love/Tables are Turned a Tables are Turned/Rocking Through the Night, oba z roku 1986. Tracklist albumu bude tvorený kúskami z EP, novými piesňami a coverom hitu Born to be Wild.
Tracklist:
Crazy
Sadistic Lover
Master Of Control
Too Much Feeling
Tables Are Turned
Until I'm Satisfied
Hopatina
Poor Rosy
Sound Of Your Love
Rockin' Through The Night
Changin' My Mind
Born To Be Wild
Daná kapela sa okrem iného preslávila aj koncertmi spolu s Citronom v Československu v 80tych rokoch.
Linky:
https://www.facebook.com/rosyvista/
Zdroj: Steamhammer / SPV
Samael – nový videoklip
9.1.2019
Švajčiarski black metaloví pionieri Samael zverejnili videoklip k skladbe Samael z ich minuloročného albumu Hegemony.
Linky:
https://www.facebook.com/OfficialSamael
https://www.samael.info/
https://twitter.com/samaelofficial
https://www.youtube.com/user/samaeltv
Zdroj: Napalm Records Promotion Team