Avantasia – new lyric video
25. January 2019
New album of Avantasia – Moonglow will be released on 15. February.
Tracklist:
Ghost in the Moon
Book of Shallows
Moonglow
The Raven Child
Starlight
Invincible
Alchemy
The Piper at the Gates of Dawn
Lavender
Requiem for a Dream
Maniac
Heart
Here is the new video from it – lyric video for its title song. You can hear Candice Night in this it.
Links:
https://www.facebook.com/avantasia/
Source of Information: https://www.facebook.com/nuclearblasteurope/
SISTERS OF SUFFOCATION – Release New Lyric Video For "Little Shits"! New album Humans Are Broken out March 1st 2019
25. January 2019
The female dominated Dutch Death Metal squad SISTERS OF SUFFOCATION releases its second video from the upcoming album Humans Are Broken for their new single "Little Shits". It's as raw and energetic statement against all sexists and haters that didn't take the band serious because of their gender.
The band on the new video:
"This song is about doing what you love and following your dreams, regardless of what other people may think of it. It is about diversity and equality, as well as having a passion for music and living for it to the fullest. It is about being yourself and trying to deal with people putting you down due to ignorant views and blatant prejudice. Finally, it is about overcoming negativity and putting your foot down, cause noone has to take shit from another person simply because they live their lives and love it. We hope you all enjoy it; we certainly do! Also: big shout out to Marc van Peski for the live pics in the video."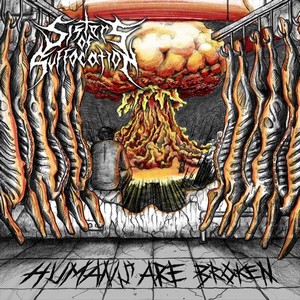 Tracklist:
Humans Are Broken
Wolves
War In My Head
The Machine
What We Create
Liar
Little Shits
The Next Big Thing
Blood On Blood
The Objective
Burn
Every Little Fiber
For I Have Sinned
Links:
https://www.facebook.com/pg/sistersofsuffocation
https://www.youtube.com/channel/UC4k04ffrDND-43MgSPC1VGQ
Source of Information: Napalm Records Promotion Team, Photo: Emmelie Herwegh
Autumn Cold – new member
24. January 2019
Czech gothic/industrial metal band Autumn Cold have new member. His name is Tomáš Kolman. He play the bass now, but he will play drums in the future.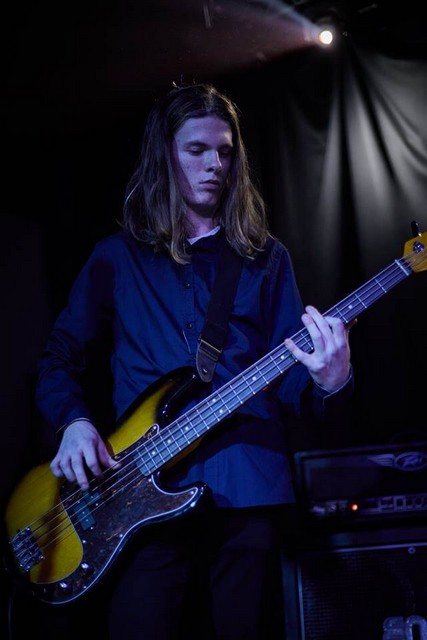 They have released debut EP after few time, which we will listen on their bandzone profile.
Links:
https://autumn-cold.webnode.cz
https://www.facebook.com/autumncoldCZ/
https://bandzone.cz/autumncold
Source of Information: https://www.facebook.com/autumncoldCZ/
Marked As An Enemy – new videoclip
21. January 2019
Czech metalcorists Marked As An Enemy published new clip for song title song from their Ep Crossroads.
Links:
http://www.maaeofficial.com
https://www.facebook.com/maaecz/
Source of Information: MARKED AS AN ENEMY