Candlemass – nový videoklip s Tonym Iommim
30.1.2019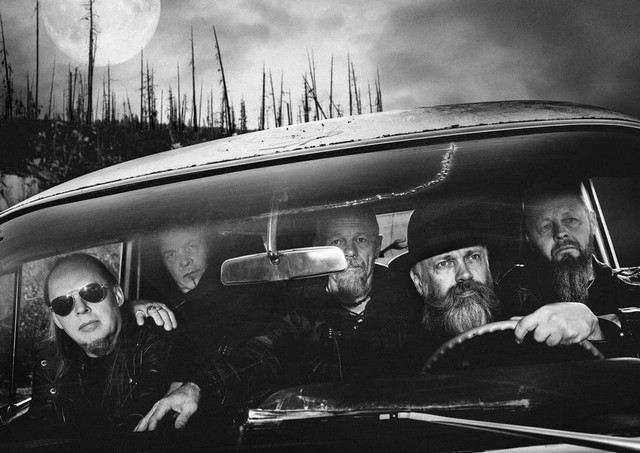 22. februára sa môžete tešiť na nový album Canldemass – The Door To Doom. Spev bude mať na starosti Johan Langquist, ktorý naspieval legendárny debut Epicus Doomicus Metallicus z roku 1986.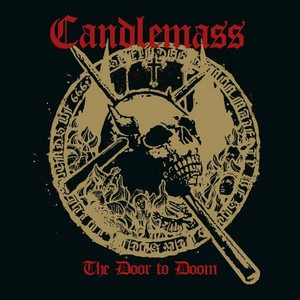 Tracklist:
Splendor Demon Majesty
Under The Ocean
Astorolus – the Great Octopus
Bridge Of The Blind
Death´s Wheel
Black Trinity
House Of Doom
The Omega Circle
Dnes vypustili ukážku vo forme videoklipu k piesni Astorolus, kde budete môcť počuť a vidieť aj Tonyho Iommiho, gitaristu legendárnych Black Sabbath.
Linky:
http://www.candlemass.se/
https://www.facebook.com/candlemass/
Zdroj: Napalm Records Promotion Team, foto: Anders Pålsson
Nová kapela členov Royal Hunt
30.1.2019
Dvaja súčasní členovia Royal Hunt – André Andersen (klávesy, gitara), Jonas Larsen (gitara) sa minulý rok spojili s bývalým spevákom RH  Henrikom Brockmannom a založili novú kapelu s názvom N'Tribe.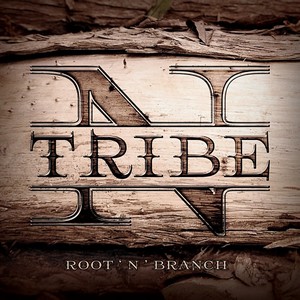 19. apríla im vyjde prvotina – EP Root´n´ Branch.
Tracklist:
Staring
Down the Barrel
Down On My Knees
What Goes Around Comes Around
Paint It Black.
Debutový singel:
https://play.google.com/store/music/album/N_tribe_Staring_Down_the_Barrel?id=Bxiznywmhogzg6y66dcznoigriq
Linky:
https://ntribe.dk
https://www.facebook.com/ntribeband/

Zdroj: NorthPoint Productions
MARTUROS – "Nameless"
CD-DIGIPACK (08.02.2019)
Po poměrně hektickém thrashovém a deathovém závěru loňského roku, nasazujeme na startu toho letošního poněkud mírnější tempo, kdy během pár dnů pomůžeme na svět debutové fošně prievidzských melodiků Marturos!!!

Velmi nadějná formace v čele s charismatickou zpěvačkou Maggee připravila vskutku vytříbený materiál, který potěší nejen ucho, ale i oko nejednoho fanouška, libujícího si v žánrech s odkazem na osmdesátá a devadesátá léta minulého století.
Kapela roste neuvěřitelným způsobem a je nám opravdu velkou ctí, že se nakonec rozhodla spojit aktuální etapu svoji existence právě s našim skromným podnikem.
Debut bude obsahovat rovných 10 skladeb a (ne)ponese název Nameless.
01. Angel of Life
02. Nameless
03. Liar
04. This Way Leads Somewhere
05. I'm Lucifer
06. Midnight Dreams
07. It's not me
08. This is not a Song, it's Crying for Help
09. Superheroes of Tomorrow
10. The Magican
Music & Lyrics by Marturos
Recorded, Mixed and Mastered by Whatever Studio, Peter Kravec Studio 
Cover Artwork by Marturos
Graphic Design by Lukáš Prskavec
Photo by Jakub Masár, Jozef Halgoš, Lukáš Marjov
MARTUROS:
Maggee Marturos – Vox

Matúš Minich – Drums

Roman Kevický – Guitar

Adrián Rajnoha – Guitar

Juraj Ondrejmiška – Bass
Bandzone: https://bandzone.cz/marturos
Facebook: https://www.facebook.com/marturosofficial/ 
Instagram: https://www.instagram.com/marturosofficial/
E-mail: marturosofficial@gmail.com
Album Trailer: https://www.youtube.com/watch?v=ym5rXZ52Ez0
Objednávejte na: 
http://www.supug.cz/?91,marturos-nameless-(cd)
Zdroj: Support Undeground
Hudobná skupina Asenth vydáva nový videoklip v ktorom vydesili celú mestskú časť!
28.1.2019
Novembra 2019 avizovali Asenth, ktorí sa svojou hudobnou tvorbou radia medzi metal-boybandy, svoj dlho (avšak nikým) očakávaný videoklip k singlu ,,Prepojení". Kapela týmto klipom nachádza nové spôsoby ako nebyť slávna, ba dokonca sa povráva, že ostane inštrumentálnou. Ešte šťastie, že o tomto tvrdení nevie mladý bubeník Vladoš, ktorý by inak ostal v Prahe hrať honorované vystúpenia.
Ako je v klipe vidno, točil sa za éry už dávno vzdialených, kedy vtáčiky ráno štebotali, komáre štípali, UV faktor nižší ako 30 nepomáhal a vtedy ešte dlhovlasý spevák Tomino… mal dlhé vlasy.
,,Samotná pesnička mala byť spomienkou na pouličných umelcov v Egypte, ktorí vyhrávali krásne melódie od rána do rána. Avšak keďže sme na dovolenku v Egypte nenašporili, melódie boli inšpirované známym erotickým filmom zo 70-tych rokov Emanuella," tvrdí basgitarista Tibor.
,,Námet na videoklip sme vymysleli počas cesty do známeho hudobného bratislavského klubu. Náš pretlak nápadov nás síce obral o hudobný zážitok v klube, ale aj tak sme zistili, že sme si poplietli mesiac a teda neboli sme o nič  ukrátení. A ešte k tomu s klipom vo vačku," prikyvuje gitarista Ivoš.
Kameru obsluhoval AROGANT – Andrej Palanský, hlavné úlohy si zahrali Ján Staněk a Karin Adzimová, na vedľajšie úlohy si chalani zobrali svojich blízkych ľudí ako vždy 🙂  – Vladošovu frajerku Sisu, kamarátku Viky, Tiborovho brata Ondriša a tancujúce riťky v rifľovej sukni a kraťasoch Eriku a Karin. Pred kamerou sa úspešne ukrývala Miška, avšak dom jej rodičov si zahral v klipe hlavnú úlohu. Aspoň pri akčných záberoch, ktoré sú priam vystrihnuté z Bollywood-u, mali obyvatelia Vajnor o vzrúšo postarané.
O čom je príbeh videoklipu kapela nechcela prezradiť, vraj až po jeho vzhliadnutí nám bude prvá veta ,,Priprav sa, chcem ťa uniesť." dávať zmysel.
Príjemné pozeranie a počúvanie.
Tlačová správa
Zaujal ťa náš web? Podpor ho laikom.
Link