LIFE OF AGONY – Recording With Tool Producer
12. February 2019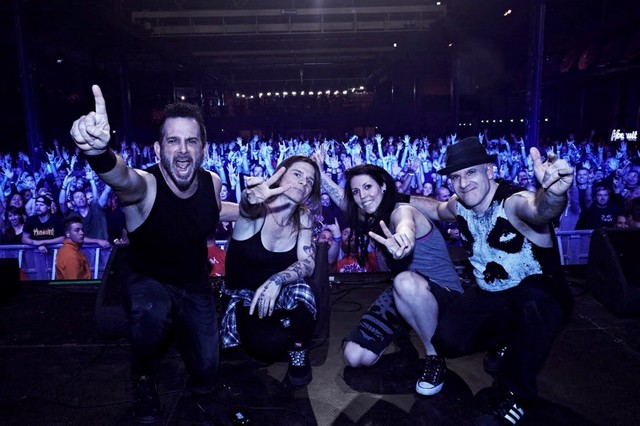 Brooklyn, NY's LIFE OF AGONY is currently tracking their highly anticipated sixth studio album The Sound Of Scars with esteemed producer Sylvia Massy (Tool, System Of A Down) at her recording studio Studio Divine in Ashland, Oregon.
Additional recording will take place at various studios in New York
Sylvia Massy will also handle mixing duties for the album. The Sound of Scars is expected to drop this fall from Napalm Records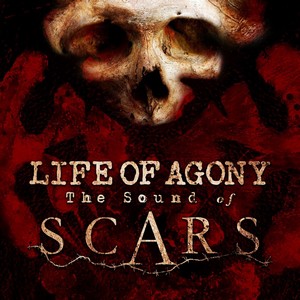 "Sylvia has a deep understanding of what this band is all about and we've wanted to work with her for a very, very long time," says bassist Alan Robert. "Especially, since this is a concept album continuing the story of River Runs Red, we're extremely grateful to have her on board to help capture the darkness, raw emotion and heaviness of the new material.".
"Life of Agony began boldly over 25 years ago with its hard musical discourse into the human condition, a darkly hued story which continues to evolve today," explains Sylvia Massy.
"This is a unique band with a remarkable history of personal discovery – a phoenix tale of flight, fire and resurrection. This month we begin again to record the latest chapter. I am excited to be the witness to the creation of the new Life of Agony album!"
The Sound of Scars marks the first LIFE OF AGONY album with new drummer Veronica Bellino, who joined the group last January and performed all-year long on LOA's highly successful "Rise of the Underground" tour. Bellino is best known for her work with Rock & Roll Hall of Famer Jeff Beck, DMC, Richie Sambora/Orianthi, and Carmine Appice/Slamm.
Besides work on the album, LIFE OF AGONY has already announced a handful of dates for 2019, including a co-headlining show with Overkill on Friday, May 10th at PlayStation Theater in New York City, Wacken Open Air Festival in Germany on August.
Links:
https://www.lifeofagony.com
https://www.facebook.com/lifeofagonyfamiglia
https://www.napalmrecords.com
https://www.facebook.com/napalmrecords
Source of Information: Napalm Records Promotion Team, photo: Tess Wiegerinck
BARBE-Q-BARBIES sign to Dissonance Productions
11. February 2019
Finland's Hard Rocking BARBE-Q-BARBIES will release their as yet untitled fourth album via the Dissonance label on May 10th 2019.
In a sea of auto-tuned hard rock clones and sunset strip wannabes the BARBE-Q-BARBIES are exactly what the world needs right now. This Finnish band is here to set the record straight. Rock is, was, and always will be raw, dirty, and bad to the bone.
Their last album "DRIVEN" is full of licks and hits harking back to the glory years of AC/DC, QOTSA, KISS, and MOTÖRHEAD, but with an added fuel injection of Helsinki attitude and femme fatale vocals that'll blow your mind.
With this, the BARBIES have simultaneously created their own style and revitalized the genre. The new album is no departure from the bands roots but has a new youthful injection with new guitarist Heidi Meri. The new album has nine high octane rock n roll classics. The Barbs are back!
Live, these girls really come into their own
Headline shows up and down the country and opening slots for NEW YORK DOLLS and WASP (to name just a few) have earned them a reputation as energetic, unpredictable, and uncompromising, but always fun and entertaining. For the BARBE-Q-BARBIES the party doesn't stop. They live and breathe rock, punk, sleaze and trash. Expect to get your mind blown!"
''This is a big step for our band. We're moving up in the world by signing a deal with Dissonance in England. It's super exciting and we're in the majors and we're upping our game because of it. The new record is inspired by the ups and downs of life, love, betrayal, innocence, lust and Rock And Roll! We want to say thank you to our fans for their support. We've been on the road since 2002, it's been a long journey. We've got a great new guitarist, Heidi Meri. Her sound is inspiring, and it's giving this album a fresh sound. She's a perfect fit to our little family and you can hear it in the sound of the new album. So we're ready to rock and hope to see you all at the shows. ' -Barbe-Q-Barbies''
Links:
http://www.dissonanceproductions.co.uk
http://barbeqbarbies.com
https://www.facebook.com/barbeqbarbies/
Source of Information: Bart Gabriel
Limetal – upcoming album
13. February 2019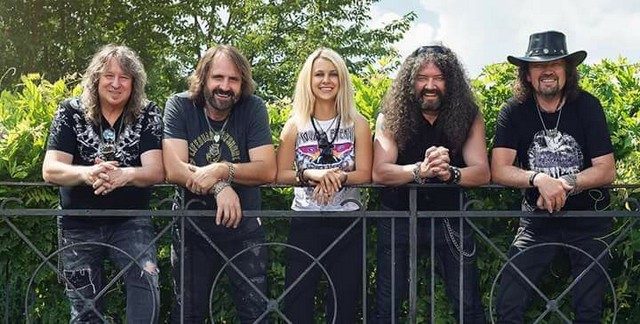 Czech hard rock/metal band Limetal, which was created by ex-members of metal legend Citron and drumer Veronika Mrázová (Kiske/Somerville), are working on follower of their self-titled debut album from 2017.
Links:
https://www.limetal.cz/
https://www.facebook.com/limetal/?fref=ts
https://www.youtube.com/channel/UCL98A_VL5XGkhuUkBHE4Kpw
Source of Information: https://www.facebook.com/limetal/?fref=ts
Pseudosapiens –upcoming album
13. February 2019
Progresívno-metaloví Pseudosapiens z Revúcej nahrávajú druhý album, ktorý sa bude volať Tiene. Ich debut Godfail vyšiel v roku 2014.
Links:
https://www.facebook.com/PSEUDOSAPIENS-209627869072339/
https://bandzone.cz/pseudosapiens/
Source of Information: https://www.facebook.com/PSEUDOSAPIENS-209627869072339/, photo: https://www.metal-archives.com