Trio from Swallow The Sun presents a new band Hedonihil. First single out now!
21. February 2019
Hedonihil is a death metal anti-poetry product founded by Juuso Raatikainen (Swallow the Sun) and accompanied by Mikko Kotamäki (Swallow the Sun, Kuolemanlaakso) & Juho Räihä (Swallow the Sun, Gloria Morti, Hallatar). Hedonihil's purpose is to be a direct sonic insult towards existence, no remorse. Take it or leave it, negative vibes only."
The band released a first single 'The Hedonist Anthem' which is taken from the upcoming album 'I' due to be released April 12th 2019 by Inverse Records.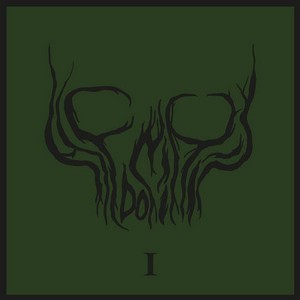 Tracklist:
Otherworldly Embrace
Run You Scum
The Hedonist Anthem
Temple of Venus
Anti-Human Agenda
The Whole Human Species Systematically Murdered
Better Tomorrow
Pessimism is the New Realism
You Hate Me and I Hate You (GG Allin cover)
Cover made: Jasu Rossi & Juuso Raatikainen
Links:
https://www.facebook.com/hedonihil
Source of Information: Inverse Records
SCOTT STAPP – Signs To Napalm Records!
21. February 2019
Left to right: Thomas Caser (CEO Napalm Records), Scott Stapp, Andy Gould (Spectacle Entertainment Group), Markus Riedler (CEO Napalm Records)
Napalm Records is proud to announce the signing of Grammy Award winning, multi-platinum songwriter and vocalist, SCOTT STAPP. One of rock's biggest names, Stapp is known as frontman for CREED (over 50 million albums sold worldwide), and for his work as a solo artist who released the platinum-certified The Great Divide (2005) and Proof of Life (2013) which featured his first solo Billboard #1, "Slow Suicide."
His evolution, both personally and professionally, reflects a powerful vocal style from an artist with a strong sense of purpose in sharing the silver lining of his survival. As someone who benefitted from the work of music industry organization, MusiCares, Scott spoke about his journey while attending their annual Person of the Year Awards ahead of this year's Grammy Awards.
"I still have a lot of music ahead me and without MusiCares that wouldn't have been possible. They provided support and helped educate my wife and I on what we were going through, that it was a disease, and if I did my part, it could be treated and recovered from. Thanks to MusiCares and my family, I'm going on five years sober."
SCOTT STAPP has found a way to give purpose to the pain that has taught him so much. As such, he is an inspiration to others who struggle with the often over-lapping illnesses of addiction and depression. With Napalm, he looks forward to returning to the stage, stronger than ever.
"Obviously we were thrilled at the prospect of aligning with Scott from the first conversation and our excitement has only deepened as this partnership has developed," said Napalm Records CEO, Thomas Caser. "He is a true professional, one of the most passionate live entertainers we've seen on a stage, and we know rock fans will be blown away by his evolution."
SCOTT STAPP is managed by Andy Gould of Spectacle Entertainment Group, booked by Paradigm Talent Agency, and signed to Reservoir Media for publishing.
Links:
https://scottstapp.com/
https://www.facebook.com/ScottStapp/
Source of Information: Napalm Records Promotion Team
LOS NATAS announce album re-issues with Argonauta Records!
22. February 2019
Argentinian psychedelic rock trio LOS NATAS has announced a batch of album reissues with powerhouse label Argonauta Records! The band's first and critically acclaimed debut album, Delmar, originaly released in 1998, has sold out every single copy to date. Argonauta Records is proud to reissue LOS NATAS' pathbreaking album in a second repress, coming in exciting Vinyl editions and remastered from the original tapes, on the 28th of June 2019!
Following up to the succesful release of their '98-full length debut, a year later LOS NATAS released their second studio album, Ciudad De Braham. Still featuring the original master by Dale Crover, Argonauta Records will be as well re-releasing Ciudad De Braham in a first repress since 1999!
Says vocalist & guitarist Sergio: "Since I met Gero and all the Argonauta Records crew I instantly felt them as family, and being part of something bigger than you, in any music and artwork experience, feels great and like home. I think we share a common truth, we have never done this for the reward or the recognition of the crowd, we always did it as a necessary way to keep our demons out, and also to share our joys and personal wars with other people.
20 years later here we are, re-printing our two first albums ever, with this great crew delivering premium quality LP vinyl and CD to the world. Its a true fact and reality we could have never dreamed of when we were kids, just delivering heavy riffs and deep trips into soundscapes. Hope you all enjoy these great releases and being part of our family too, and keep on sharing it with you people as well. From Argentina I personally wish you the best. Just for today let your past behind, let your mind enjoy the little nice things, let you spirit shine with the ones you love and care."
Delmar tracklist:
Samurai
1980
Trilogia
I Love You
Soma
Mux Cortoi
Delmar
Windblows
El Negro
Alberto Migre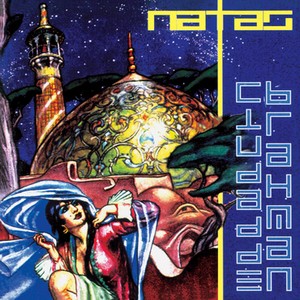 Ciudad De Braham tracklist:
Carl Sagan
Meteoro 2028
Tufi Meme
La Ciudad De Braham
Siluettle
Brisa Del Disierto
Paradise
Alohawaii
Adolescentes
999
El Resplandor
Rutation
Polvaredo
Nadha
Formed during 1994 in Buenos Aires, LOS NATAS various musical influences draw from the base of the raw and psychedelic sounds of 70's bands such as The Doors, Black Sabbath, The Who, Pink Floyd and Hawkwind among many others. LOS NATAS take us on a journey made of basic elements: vintage instruments and equipment to diverse, laid-back and groovy songwriting skills, while the band incorporates the use of the senses and perception of the listener to be part of a sonic trip.
LOS NATAS creates music that changes constantly, dedicated to long and intense jams that give their sound a different meaning and magic every time they execute them, with a sense of freedom in the way of interpreting their tunes, making this experience extremely related to the sensations that both the musicians and the audience receive every time a show begins. LOS NATAS is the pure essence of what should became and titled Stoner Rock.
Mark your calendars, when Argonauta Records will reissue both first albums by LOS NATAS in new and stunning LP + CD editions June 28th! The pre-order for both records, which belong in every well-sorted psych and heavy rock record collection, has just started at: www.argonautarecords.com/los-natas-announce-album-re-issues/
For More Info Visit:
www.facebook.com/LOSNATAS
www.losnatas.com
www.facebook.com/argonautarecords
www.argonautarecords.com
Source of Information: All Noir/Mona Miluski
Symfobia – upcoming album
19. February 2019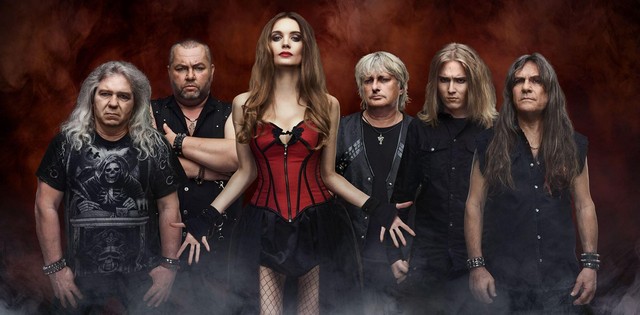 Slovak symphonics Symfobia will release the second CD The Smog of Tomorrow on 2. March 2019.
Links:
http://www.symfobia.sk/
https://www.facebook.com/pages/Symfobia/917048024996628/
http://bandzone.cz/_84971/
Source of Information: Stanislav "Stillborn" Černák