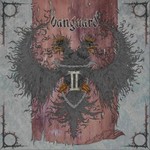 Pre mňa doteraz veľká neznáma – formácia Vanguard z Brna, si pre nás pripravila deväť skladbový prierez svojej tvorby. Príjemne atmosferický začiatok úvodnej pecky "Coalescence" nás uvedie pekne krásne do deja. Kapela mastí moderne znejúci, melodický death metal s občasnými black prvkami. Nie sú jej cudzie silné melódie, nasekané gitary unisono s bicími, thrashové prvky, klepačky so sólovými výjazdmi, zložitejšie gitarové "vyšívanie", hammering,…. Dvojka "Succumb" pokračuje v nastolenej agresii, melodickosti, technike a údernosti. veľmi dobre znejúce klepačky cinkané na ride činele, pod nimi melodický motív…výborné. Štvorka "Spectacle of Inertia" začne nasekanou modernou, podporenou sólom, pretaví sa do agresívnej zaťažkanej mely, napískané riffy zneju zabijácky…výborná thrashovica "Demigod" vás prinúti súhlasne trepať hlavou !!! Naopak osmička "Feast Thine Eyes" je ladená kľudnejšie s úvodným heavy riffom, veľmi mi v nej sedí ultra ťažké spomalenie striedané s klepačkou. Záverečná "Iron Sky" je dôstojnou bodkou za týmto 42 minútovým peklom. Nad muzikou vládnu dva druhy vokálu. Hlboký growl a hrdelný škrek. Striedané v rozumnom pomere.
Zvuk albumu je bez kompromisov – moderný, veľmi zrozumiteľný, osobne by som ho privítal trošku viac na spodkoch. Je však možné, že by tým stratil svoju zrozumiteľnosť. Takisto mi chýba jasnejšie znejúca basgitara. Toto sú však veci osobného vkusu a nijak neovplyvňujú viac než dobrý výsledok.
Komu je teda nahrávka určená? Ľuďom, ktorí sa nebránia modernému poňatiu death metalu, prezentovaného kapelami typu Black Dahlia Murder. na záver dodávm, že celý album je voľne k vypočutiu na bandzone profile kapely. Pre mňa viac než vydarená nahrávka!!!
Lineup:
Tomáš Kačer – spev
Vojta Jeřábek – gitary
Filip Vrba – gitary
Ján Blaha – basa
Marty Medek – bicie
Tracklist:
Coalescence
Succumb
Hollow Idol
Spectacle of Inertia
Final Prophecy
Sunshine Never Comes
Demigod (II)
Feast Thine Eyes
Iron Sky
Rok vydania: 2019
Vydavateľstvo: Samovydanie
Youtube ukážka:

Linky:
https://www.facebook.com/vanguardbandofficialpage
https://bandzone.cz/_81857
https://vanguardofficial.bandcamp.com/

Hodnotenie: 4,5/6
Páčil sa ti tento článok?