Enforcer – chystaný album
28.3.2019
Švédi Enforcer vydajú 26. apríla nový album Zenith.
Tracklist:
Die for the Devil
Zenith of the Black Sun
Searching for You
Regrets
The End of a Universe
Sail on
One Thousand Years of Darkness
Thunder and Hell
Forever We Worship the Dark
Ode to Death
Youtube ukážka:

Linky:
http://www.enforcer.se/
https://www.facebook.com/enforcerofficial/
Zdroj: Nuclear Blast, foto: https://www.metal-archives.com/
Motanka – debutový album
27.3.2019
Víťazi ukrajinskej verzie súťaže Wacken Metal Battle 2018, Motanka, vydajú rovnomenný debutový album 7. júna. Hudobne pôjde o metal ovplyvnený tradičným ukrajinským folklórom a elektronikou –tzv. ,,mystic metal"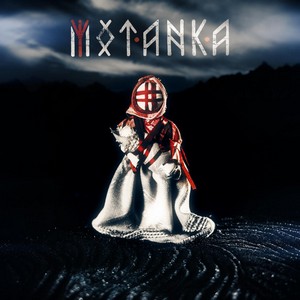 Tracklist:
Alatyr
Fire Burns
Air
Des' u horakh
Oy ty moya zemle
Bosymy nizhkamy
Voroh
Berehynya
Horizon
Pace of the space
Khreshchennya
What are you living for?
Verba
Kroda
Linky:
https://www.facebook.com/motankaband/
Zdroj: Napalm Records Promotion Team, Foto: Viktor Golikov, cover: Josh Graham, Suspended in Light
Toxpack – chystaný album
26.3.2019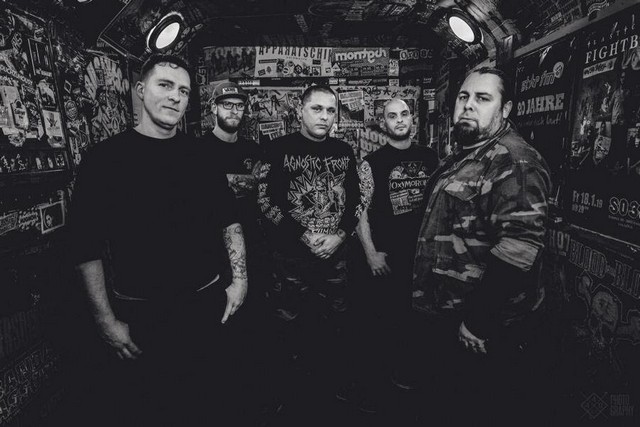 Nemeckí streetcoristi Toxpack vydajú nový album Kämpfer 31. mája. Nájdete na ňom približne 54 minút muziky v podobe 16-tich skladieb a niekoľko bonusov.
Linky:
www.facebook.com/toxpack
www.toxpack.de
www.napalmrecords.com
www.facebook.com/napalmrecords
Zdroj: Napalm Records Promotion Team, foto: Stefan Milde
Ereley – spolupráca s Massacre Records
31.3.219
Progresívni metalisti Ereley z Chebu odštartovali spoluprácu s nemeckým vydavateľstvom Massacre Records.
Kapela hovorí: ,, Nějakou dobu o nás nebylo moc slyšet, protože jsme se potýkali s neustálými personálními problémy, ale nyní jsou Ereley opět v plné síle. Již usilovně makáme na skladbách pro třetí CD. Ale, máme pro Vás překvápko, které se nerodí každý den: ERELEY podepsali smlouvu s významným světovým vydavatelstvím: MASSACRE Records (Germany) a nyní se jen očekává oznámení, kdy bude vydáno CD "Diablerie"."
Linky:
https://www.ereley.cz/
https://www.bandzone.cz/ereley/
https://www.facebook.com/Ereley/
Zdroj: ERELEY OFFICIAL
CASTAWAY predstavili video k novej skladbe "Where Do We Go From Here"
29.3.2019
Po predĺženom víkende strávenom v lone malebných stredoslovenských hvozdov prichyľujúcich "Grapow Studios" sú CASTAWAY o krok bližšie k svojmu tretiemu albumu.
Bratislavčania majú zatiaľ na svojom konte power-metalový debut "Over the Drowning Water" (2006) a prog rockový experiment "Choices & Patterns" (2013), pričom na vznikajúcom počine sa kapela podľa vlastných slov usiluje oba uvedené prístupy optimálnym spôsobom skombinovať.
Nové CD by malo uzrieť svetlo sveta na jeseň tohto roku a CASTAWAY ho plánujú uviesť do života na sérii novembrových koncertov po slovenských a českých kluboch (Bratislavčania si môžu poznačiť do kalendárov termín 22. november v Randale).
Aby sa však o novom albume iba nerozprávalo, CASTAWAY aktuálne predstavujú svoj nový singel "Where Do We Go From Here". Po predchádzajúcom videu "Fallen" ide už o druhú predzvesť novej nahrávky, s tým že obe tieto skladby budú na albume zastúpené vo svojich dlhších verziách.
Osobitosťou novej skladby je určite špeciálny hosť, ktorým je Talian Paolo Giordano. Hoci hudobným fanúšikom nemusí toto meno veľa hovoriť, literárni nadšenci by mohli spozornieť. Ide o "multiplatinového" spisovateľa, autora dnes už kultového románu "Osamelosť prvočísel", ktorý špeciálne pre potreby tejto skladby prečítal krátky úryvok zo svojej novely "Čierna a strieborná".
Autor textu a klávesák Andrej Kutiš vysvetľuje: "Téma WDWGFH mi napadla práve pri čítaní tejto knihy. Keď potom Peter (Bulík, gitara) prišiel s tým, že na úvod skladby by to chcelo nejaké hovorené slovo, automaticky som  si spomenul na Paola. Zhodou okolností som mal na neho kontakt a vedel som, že k hudbe má veľmi blízko. Oslovil som ho s malou dušičkou, nebolo ho však treba vôbec presviedčať. Naopak, myšlienkou prepojiť týmto spôsobom naše dva úplne odlišné svety bol priam nadšený".
Zaujímavosťou spojenou s "Where Do We Go From Here" je určite aj to, že video k piesni, ktorej témou je v zásade plynutie/nedostatočné využívanie času, vzniklo na rovnakom mieste, kde CASTAWAY vo svojich začiatkoch nafotili promo materiály ku svojmu prvému albumu.
Video WDWGFH:
CASTAWAY:
Mayo Petranin – spev
Peter Bulík – gitara
Zolti Daraban – basa, spev
Janko Kovár – bicie
Andrej Kutiš – klávesy, spev
Zdroj: Mayo Petranin