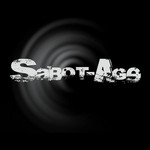 Niekedy to tak v živote býva, že k dobrým veciam sa človek dostane viac-menej šťastnou zhodou okolností. A presne to je aj prípad albumu Restless Calm vydaný v roku 2016 kapelou Sabot-Age. Na dobré sa proste čakať oplatí.
What´s the Matter, ako otvárací song len dokazuje medzi slová o kvalite, nakoľko sa jedná o skvelý mix viacerých metalových žánrov ako thrash, hc, groove metal. Alebo ak chcete, "alternatívny metal". Rozmenené na drobné to znamená množstvo skvelých gitarových riffov doplnených nejakou tou melodikou (aj keď nie až tak častou), skvelé plechovo znejúce bicie, výborná dunivá basa (niečo na štýl Korn) čistý vokál, ktorý občas prejde do "panterovského" kriku, inokedy sa hýbe niekde na hranici psychedélie a anglické texty.
Daný trend sa potom prenesie do všetkých 11 piesní, čím sa Sabot-Age podarilo vytvoriť jedinečný a ťažko zameniteľný rukopis.  Zároveň však treba jedným dychom dodať, že každý jeden song predstavuje silný, jedinečný a originálny kúsok.  Všetky preplávajú prevažne v strednom tempe, avšak s dostatkom priestoru pre tvrdé, správne agresívne pasáže. A taktiež s množstvom priestoru pre muzikantské invencie a preukázanie svojho talentu. A že ho kapela využila na 110% si môžete byť istí ako rastúcimi cenami. Príkladom môže byť napríklad pieseň I´m Not the Same a pomalá pasáž v závere, ktorú by zrejme v danom žánri nikto nečakal. Avšak, že tam pasuje ako šerbeľ na zadok snáď ani nemusím zdôrazňovať.
Nech to teda nezdržujem, album Restless Calm predstavuje presne to, čo od daného žánru očakávame, plus mnoho navyše. Kvalitný mix žánrov, originálna, vyrovnaná nahrávka, výborné výkony. Opäť veľká hrdosť na scénu zo severu našej republiky.
Lineup:
Daniel Mičica – spev
Michal Makovica – gitary
Richard Gucky – basa
Róbert Gucky – bicie
Tracklist:
What´s the Matter
Sick (Feels Broken)
Answers
Drowned
I´m Alive
My Memory
I´m Not the Same
Lone
Welcome
Will Stay Wrong
Army
Rok vydania: 2016
Vydavateľstvo: Samovydanie
Youtube ukážka:

Linky:
https://www.facebook.com/SabotAgeSVK/
https://bandzone.cz/sabot
Hodnotenie: 5,5/6