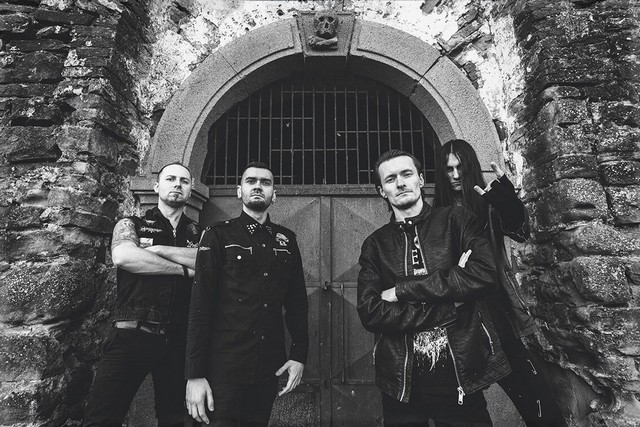 Prešovská kapela Iria vyhrala jedno zo semifinálových kôl súťaže Wacken Metal Battle Slovakia 2019. Okrem toho vydala debut Pagan Terror. Ako vznikal tento album, aké ma kapela najbližšie plány a podobné veci sa dozviete v tomto rozhovore. Na otázky odpovedali všetci členovia kapely.
 Zdravím členov kapely Iria, ako sa darí ?
Orfeus: Nazdar. Darí sa nám super. 🙂 Konečne máme vynikajúcu zostavu, vydávame CDčko a tešíme sa z pozitívnej odozvy, ktorú zatiaľ od fanúšikov dostávame. Hlavne sme potešení z toho, že sme neočakávane vyhrali semifinále Wacken Metal Battle, dosť nás to nakoplo.
Čím ste podľa vás zaujali porotu?
Nihil: Pravdupovediac neviem, lebo pre nás to bol veľký šok, že sme skončili na prvom mieste. Myslíme si ale, že to mohlo byť tým, že naša hudba je naživo veľmi energická a dravá a na nič sa nehráme. Takisto nemáme žiadne intrá, intermezza a podobné pomôcky, ktoré naťahujú hrací čas. Od začiatku do konca to je paľba. Na koncertoch máme vždy len jeden cieľ – vyjsť na pódium a rozbiť to tam.
Poďme k vášmu debutu. Aký bol proces jeho vzniku?
Nihil: Na piesňach sme začali pracovať pár mesiacov po tom, čo sme začali skúšať. Bolo to asi začiatkom roku 2017. Pôvodne sme chceli ešte v ten rok nahrávať, ale časovo nám to nevyšlo. Začali sme až v apríli 2018 u Maťa Barlu, kde sme nahrali bicie. Zvyšok sme sa rozhodli nahrať, zmixovať a zmastrovať sami, aby to malo správnu atmosféru a zvuk, ktorý by bol presne podľa našich predstáv. Keďže som mal skúsenosti z minulosti, ujal som sa toho a po dlhých mesiacoch sa nám podarilo nahrávku skompletizovať. S mixom a mastrom mi veľmi na začiatku pomohol Tomáš Mutina (Terminal State, THXM), ktorému sme za to veľmi vďační. 🙂
Čo môžu fanúšikovia očakávať?
Orfeus: Poriadny old school nájeb od začiatku do konca. 😛
Kedy bude vonku jeho fyzická podoba
 Nihil: Album vo fyzickej forme vyjde 17. mája a bude k dispozícii na zakúpenie cez náš Bandcamp a na koncertoch. Pripravujeme aj oficiálne tričko.
V čom sú najvýraznejšie rozdiely oproti vášmu debutovému demu Slovanský žrec?
Zeus: Zvukovo je to surovejšie, hudobne dynamickejšie a rýchlejšie.
Doom: Na nový album sme sa snažili zložiť extrémnejší materiál, no zároveň staviť na základoch Slovanského žreca.
Orfeus: Slovanský žrec symbolizoval dobrý štart kapely, no s Pagan Terror sme sa hudobne posunuli ďalej.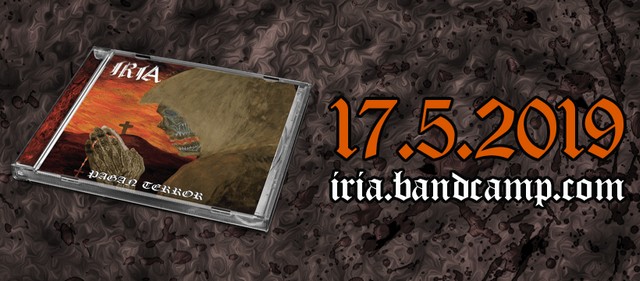 Aká myšlienka sa ukrýva za obalom albumu? A kto je jeho autorom?
Zeus: Autorom som ja. Ide o koncept, kde je kňaz obeťou vyvražďovania. Jeho "popáleniny" symbolizujú blížiacu sa smrť, o čom vraví aj cintorín na pozadí. Ohnivá obloha má symbolizovať prichádzajúci koniec.
Nihil: Ja som mal na starosti následnú grafickú úpravu celého bookletu a prípravu do tlače. Celkovú myšlienku grafiky sme v kapele konzultovali všetci, nevyhli sme sa aj hádkam, ale to k tomu patrí.
Vzhľadom na názov albumu, a zároveň aj titulnú pieseň Pagan Terror by som sa rád opýtal, ako vnímaš fakt, že aj v dnešnej modernej dobe sú aj v našej spoločnosti ľudia schopní vraždiť pre svoju vieru?
Nihil: Text Pagan Terror je priamočiara surovosť, ktorá je inšpirovaná minulosťou našich predkov, ktorí bojovali proti násilnej christianizácii. Hlavná myšlienka je skôr o tom, že sa netreba podvoliť a slúžiť a hlavne nenastaviť druhé líce. Čo sa týka dnešnej doby, človek by čakal, že takéto rozprávky ľudí nebudú nútiť vykonávať zverstvá, no opak je pravdou. Každý, kto je v dnešnej dobe schopný vraždiť pre vieru, je úbohá existencia.
Podobné témy ako minulosť predkov a podobne sú v súčasnosti často zneužívané rôznymi extrémistami a podobne. Nebojíte sa toho že podobní sa budú aj k vám hlásiť?
 Nihil: Politiku v našej hudbe neriešime. A naše textové témy sú viac rôznorodé, než len minulosť predkov (venujeme sa tejto téme veľmi okrajovo). Sú metafyzické, mystické a niektoré aj s nádychom okultizmu. A nakoniec – nemôžeme byť predsa zodpovední za to, akí ľudia budú našu hudbu počúvať.
 K piesni Höllen Marsch vznikol videoklip. Prečo padla voľba na túto pieseň? Aká ma byť jeho hlavná myšlienka resp. celej skladby?
 Nihil: Höllen Marsch je veľmi úderný song, ktorý má na koncertoch úspech a my ho veľmi radi hráme. Zároveň je jeho text provokačný a dvojzmyselný a rovnako je na tom aj video. Hlavná myšlienka skladby je o tom, ako Tretia ríša chcela na dosiahnutie víťazstva využiť aj okultizmus (je to zdokumentované). Text pôvodne napísal bývalý bubeník Sagus a ja som ho upravil a doplnil vlastnými myšlienkami. Hlbšiu analýzu klipu a textu necháme na poslucháčov, je tam čo hľadať.
Sú v pláne aj ďalšie videoklipy?
Nihil: Máme v pláne uvoľniť ešte 2 videoklipy, nevieme ale ešte kedy, no vieme, že budú na songy Pagan Terror a My Spirit Of Omega.
Sú v pláne ja nejaké koncerty? Ak áno tak kde vás budú môcť ľudia vidieť?
 Orfeus: Najbližšie hráme vo finále Wacken Metal Battle, 18. mája v Banskej Bystrici. Potom ešte na jeseň chystáme v Prešove antikrst albumu. V prípade záujmu o naše vystúpenie sa nám stačí ozvať.
Je v pláne navštíviť aj festivaly v lete?
Zeus: Možno Wacken Open Air. 🙂
Porozprávajte niečo o vašich mimohudobných životoch?
 Zeus: Ja študujem výtvarné umenie na Strednej umeleckej škole v Prešove a popri škole sa venujem hlavne hudbe. Mám 2 sólo projekty Merged In Abyss a Holorem. S prvým menovaným som v štádiu nahrávania tretieho minialbumu s pracovným názvom "Wretch" a s druhým som v procese tvorby debutového albumu. Ale mojou najväčšou záľubou je písané textov. V tomto som sa našiel asi najviac.
Orfeus: My ostatní osobný život nemáme, všetko sme zasvätili metalu. 🙂
Ako vnímate hudobnú scénu na Slovensku?
 Doom: Na jednej strane to na slovenskej scéne začína znovu rozkvitať, no na druhú stranu by tu mohlo vznikať viac inovatívnych mladých metalových kapiel, ktoré nekopírujú aktuálne hudobné trendy zo západu.
Orfeus: Jednoznačne je tu potreba pestrejších žánrov a ich kombinácií.
Člen kapely Nihil bol kedysi členom už neexistujúcej kapely Khadaver. Existuje ešte nejaká šanca na jej obnovenie?
 Nihil: Nie.
Tak to bola posledná otázka. Ďakujem veľmi pekne za odpovede, a zároveň by som ťa rád poprosil o odkaz pre fanúšikov.
 Zeus: Black metal or DIE!!!
Orfeus: Nech žije kvalitná metalová hudba.
Doom: Vylezte spoza monitora a príďte na koncerty podporiť slovenské kapely.
Nihil: Satan.
Youtube ukážka:

Linky:
https://www.iria.sk/
https://www.facebook.com/iriablackmetal/
http://iria.bandcamp.com/