AXEMASTER new & rebuilt lineup
16. July 2019
As some of you may have seen on social media recently, AXEMASTER now has an almost entirely new lineup; we are now taking this opportunity to officially announce and introduce the new band. Remaining from the lineup that recorded "Crawling Chaos" is vocalist Geoff McGraw and guitarist Joe Sims; joining them in this new version of Axemaster is guitarist Edwin Ortiz, drummer Jason "Coz" Causley, and bassist Jimmy Newcomb.
Edwin is the band's newest edition. He is a guitarist extraordinaire originally from Puerto Rico who has been influenced by some of the greatest shredders around, including Steve Vai, Joe Satriani, Alex Skolnick, and James Murphy; his ability and style definitely reflect those influences. Edwin is also a skilled producer who has his own personal studio. This, along with Joe Sims and his studio, gives the band extra options when recording a new album.
Jason is a very aggressive and energetic drummer whose intense style is just what Axemaster needed; his playing fits with the material perfectly, to the point of actually improving some of the tunes. His influences include Tim Alexander, Dave Lombardo, Neil Peart, Gene Holgan, Matt Cameron, John Bonham, and Bill Ward. As side note, Jason studied music at a local college while attending tech school where he earned a degree in multimedia.
Jimmy joining the band is a unique situation because he played with Joe Sims from 1987 until 1995 in both Axemaster and The Awakening. He was part of recording the Axemaster releases "Death Before Dishonor" and "5 Demons", as well as "Invictus" from The Awakening. Jimmy is a very skilled player who can play just about anything from a variety of musical genres. He cites his main influences to be Geezer Butler and John Paul Jones.
As previously advertised on the Axemaster Facebook page, the "new" band did recently play one show with an incomplete lineup (supporting NMOBHM legends Cloven Hoof); Edwin had not been with the band long enough to be ready to play a show. However, the band isn't going to play any more shows until Edwin can be included and the band can be at full strength.
Links:
http://www.axemasterofficial.com/
https://www.facebook.com/axemasterofficial
Source of Information: AXEMASTER
ALTER BRIDGE TO RELEASE SIXTH STUDIO ALBUM, WALK THE SKY, VIA NAPALM RECORDS ON OCTOBER 18TH
14. July 2019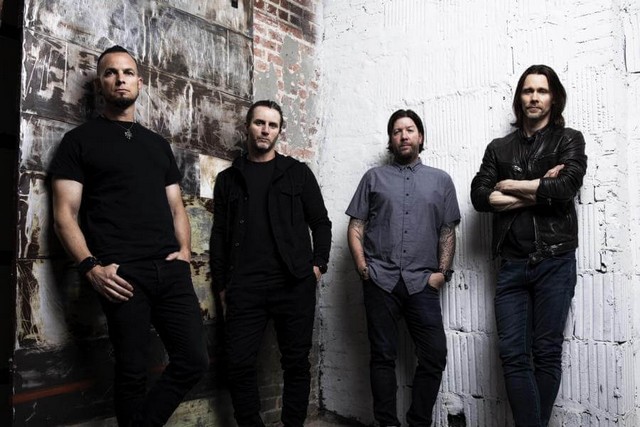 For over 15 years, ALTER BRIDGE has been a band known for blurring the line between hard rock and heavy metal. Building upon the sound that has won the band worldwide critical acclaim and a devoted global fan base, the band returns with their sixth studio album, Walk The Sky.
The album is scheduled for worldwide release on October 18th via Napalm Records. The fourteen-track opus marks a creative high point for the quartet – comprised of Myles Kennedy on vocals/guitars, Mark Tremonti on guitars/vocals, Brian Marshall on bass, and Scott Phillips on drums. Walk The Sky draws upon elements from each of the band's previous releases to create something new.
Recorded in a way the band have never done before, the album was born from complete song ideas created by Kennedy and Tremonti. These songs would then be worked on by the entire band to craft the fourteen songs that would make Walk The Sky the listening experience it is. This varies from the band's previous method (going back to their second release Blackbird) where Kennedy and Tremonti would combine individual ideas and riffs alongside producer Michael "Elvis" Baskette to form some of the band's most revered songs.
From the opening vocal melody on "One Life" to the moving finale of "Dying Light," ALTER BRIDGE have created a formidable addition to their music catalogue. Songs like "Godspeed," "Native Son", and "Walking On The Sky" are sure to be early additions to the live set. "Forever Falling" also marks a lead vocal return from Tremonti with Kennedy taking the chorus as done previously on the Fortress favourite, "Waters Rising." The first single"Wouldn't You Rather" is quintessential ALTER BRIDGE and will be released in two weeks, on Friday 28th June.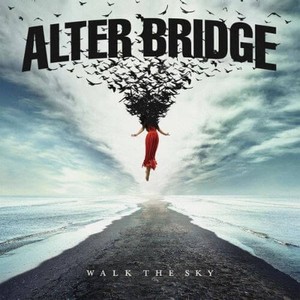 Tracklist:
One Life
Wouldn't You Rather
In The Deep
Godspeed
Native Son
Take The Crown
Indoctrination
The Bitter End
Pay No Mind
Forever Falling
Clear Horizon
Walking On The Sky
Tear Us Apart
Dying Light
Links:
https://www.alterbridge.com
https://www.facebook.com/alterbridge
Source of Information: Napalm Records Promotion Team, Foto: Dan Sturgess
Timo Tolkki's Avalon – new album, videoclip with Mariangela Demurtas
14. July 2019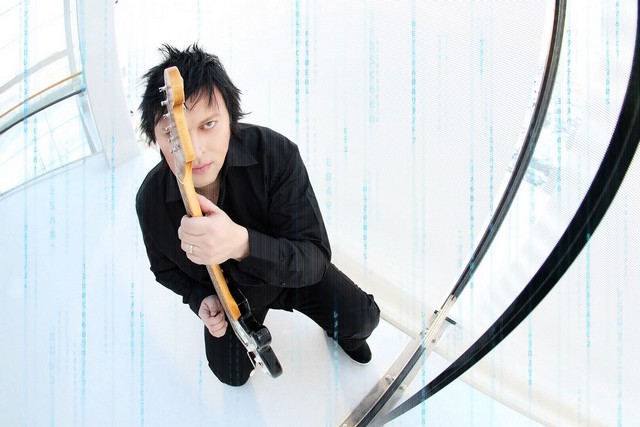 This day was released the third album of  Timo Tolkki's Avalon –  Return to Eden.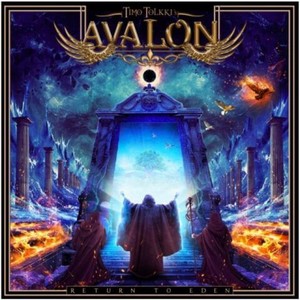 Tracklist:
Enlighten
Promises
Return to Eden
Hear My Call
Now and Forever
Miles Away
Limits
We Are the Ones
Godsend
Give Me Hope
Wasted Dreams
Guiding Star
They also publsihed new videoclip with  Mariangela Demurtas from Tristania. 

Links:
https://www.facebook.com/avalonopera
Source of Information: https://www.facebook.com/frontiersmusicsrl/
SEBASTIEN – Fight For Love ft. Yannis Papadopoulos (OFFICIAL LYRICS VIDEO)
13. July 2019
Czech power metalists Sebastien published lyric video for song Fight for Love from their EP Behind the World. You can hear in this it also Yanis Papadopoulos from Beast in Black.
Links:
https://www.sebastienofficial.com/
https://www.facebook.com/sebastienband/
Source of Information: SEBASTIEN