Equilibrium – videoklipová ukážka z chystaného albumu
28.6.2019
Nemeckí epic folk metalisti Equilibrium vydajú 16. augusta nový album Renegades.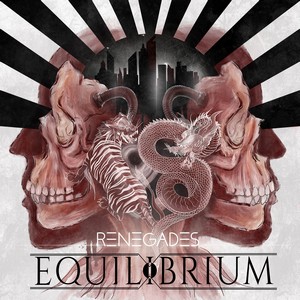 Tracklist:
Renegades – A Lost Generation
Tornado
Himmel und Feuer
Path of Destiny
Moonlight
Kawakaari – The Periphery of the Mind
Johnny B.
Final Tear
Hype Train
Rise of the Phoenix
Dnešný deň zverejnili videoklip k piesni A Lost Generation:

Linky:
https://www.equilibrium-metal.net
https://www.facebook.com/equilibrium/
Zdroj: Nuclear Blast
Satan's Empire – zmluva s Dissonance Productions
25.6.2019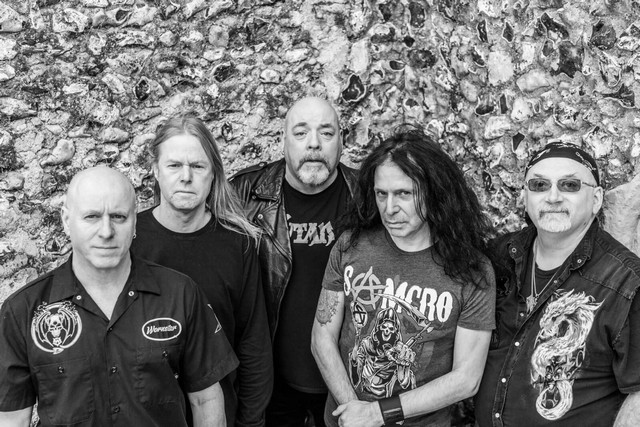 NWOBHM kapela Satan's Empire popísala zmluvu s Dissonance Productions na vydanie druhého albumu Hail The Empire. Nahrávka vyjde v októbri tohto roka.
Daná formácia začala fungovať začiatkom 80-tych rokov. Do širšieho povedomia vstúpili keď odohrali vystúpenie na Dundee Festivale (1981), ako support formácie Budgie. K debutovému albumu Rising sa však dopracovali až minulý rok.
Linky:
http://www.facebook.com/satansempireofficial
http://www.satansempire.org
http://www.dissonanceproductions.co.uk
http://www.facebook.com/dissonanceproductionsuk
Zdroj: Bart Gabriel
SYNAPSE FAILURE – "Submissively Welcome Death"
CD-JEWEL BOX (28.6.2019)
27.6.2019
Bošanské úderné komando, reprezentující Slovensko, jakožto nový přírůstek v naší stájí, plně oddané smrtelnému řemeslu. Debutové album přináší krve potně dotažený materiál, jako odměnu za desetiletou existenční pouť v hlubokém podzemí, plnou různých zvratů a personálních lapálií. Vytříbené death metalové běsnění, ve svém klasickém provedení, obohacené o zneklidňující melodické vyhrávky, které pomohou s identifikací v zástupu ostatních smeček. K dispozici v praktickém plastovém boxu.
01. Picture Of Innocence (Intro)
02. In A Sick Brain 
03. Blood And Scream
04. Mr. Fritzl
05. Submissively Welcome Death 
06. Your Choice 
07. Demons In Us
08. Angel Of Mercy
All Music And Lyrics By Synapse Failure
Produced by Juro Kankula And Synapse Failure
Recorded, Mixed And Mastered By Juro Kankula In Studio Partizanske
Logo Design By Simona Hodonova
Graphic Design And Arts By Phenomena Graphix
Album Photography By Filip Čerňan
SYNAPSE FAILURE:
Michal Štrbka – Bass, Lead Vocals
Peter Benko – Lead Guitar, Vocals
Martin Benko – Rhytm guitar
Peter Balušík – Drums
Facebook: https://www.facebook.com/synapsefailureofficial/
Bandzone: https://bandzone.cz/synapsefailure
Instagram: https://www.instagram.com/synapsefailureofficial/
Promo video: https://www.youtube.com/watch?v=zVm2zTwzhLo
Objednávejte na:
http://www.supug.cz
Zdroj: Support Undeground
EXORCIZPHOBIA. – "About Us Without Us"
12" LP (14.6.2019)
26.6.2019
Loňská březnová mánie vyvrcholila jedním z milníků v naši relativně krátké vydavatelské historii, kdy po samostatných emisích Kaar a Catastrofy došlo i na posledního zástupce z tzv. "PISS3", kterým nebyl nikdo menší, než trutnovská legenda Exorcizphobia!!!
Album nazvané "About Us Without Us" vyšlo po dlouhých šesti letech od svého předchůdce a načasování do období, úzce propojeného s významnými milníky naší republiky, bylo více než symbolické. Události předcházející Mnichovské dohodě a následující vývoj musí být udržovány v co nejširším povědomí, jako varování pro nastupující generace, které jsou, zdá se, bohužel nepoučitelné!!!
Originální a skvostně vyvedené grafické zpracování dává prostor Vaši fantazii a plně koresponduje s odkazem tohoto díla, kterému v současné době splácíme jeden velký dluh, kdy jeho nabídku doplňujeme i o vinylové provedení!!!
Černý asfalt, rozevírací insert, obal z velmi tuhého papíru a parciální lak. To vše na Vás mj. čeká v nabídce našeho distra.
A:
01. Lost Again 
02. Planet-Penitentiary 
03. Relationshit 
04. Gypsy Rock'n'roller 
05. Beggars Of Today 
B:
06. Time Does Not Heal 
07. About Us Without Us 
08. Just One Shot 
09. The Rats In The Walls
Recorded in Pulton studio, Fall 2017
Mastered by Michal Martinec
Produced by Michal Martinec and Tomáš Skořepa
Artwork by Josef Bavor
EXORCIZPHOBIA:
Tomáš Skořepa – rhytm guitars, vocals
Ondřej Šíma – lead guitar
Jan Erben – bass
Filip Kudrna – drums
Guest: Jaroslav "Goya" Chvoj – bass (6)
https://www.facebook.com/EXORCIZPHOBIA/
http://bandzone.cz/exorcizphobia
https://exorcizphobia.bandcamp.com/
Promo video: https://www.youtube.com/watch?v=eRaB2Cwn7gY
Official video: https://www.youtube.com/watch?v=8f-j5Judhqs
Objednávejte na: 
http://www.supug.cz
Zdroj: Support Undeground