Def Leppard – chystaný album
11.7.2019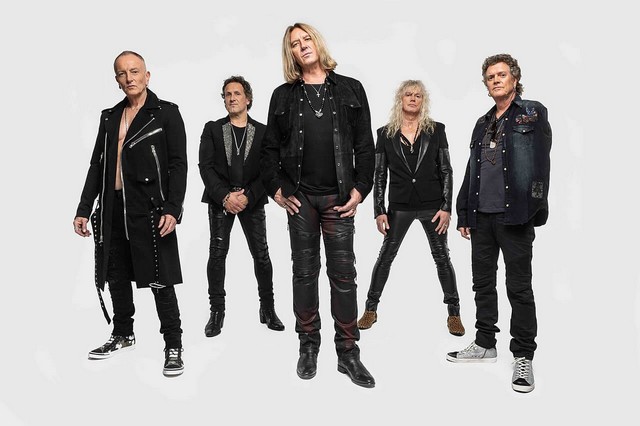 Vivian Campbell, gitarista legendárnych Def Leppard, potvrdil že kapela pracuje na nasledovníkovi posledného, rovnomenného albumu  z roku 2015.
,,Jediná vec, ktorú nemôžem povedať je, že kedy bude vydaný…. Určite môžem povedať, že pracujeme na novej hudbe a že na budúci rok budeme na nej pracovať na 100 percent…" – uviedol
Linky:
https://www.DefLeppard.com/
https://www.facebook.com/defleppard/
Zdroj: Blabbermout, foto: Kevin Nixon, CC BY-SA 4.0, Wikimedia
Blind Guardian – cover chystaného albumu
8.7.2019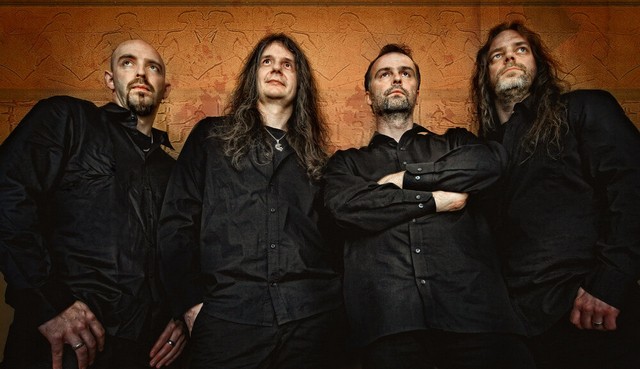 Nemci Blind Guardian sa pustili do jedného z najambicióznejších projektov vo svojej histórii – albumu s orchestrom. Jeho názov bude Legacy of the Dark Lands.  Nápad na podobný projekt prišiel od speváka Hansiho Kürscha a gitaristu Andrého Olbricha už v 90-tych rokoch. Texty budú založené na diele v súčasnosti najpredávanejšieho nemeckého autora Markusa Heitza – Die Dunklen Lande. Samotné vydanie je plánované na 1. novembra. cover sa postaral renomovaný umelec Gyula Havancsák.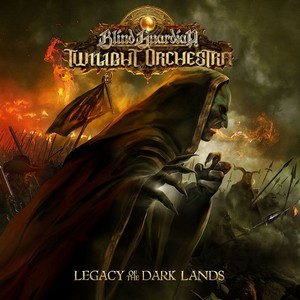 Linky:
http://www.blind-guardian.com/
https://www.facebook.com/blindguardian
Zdroj: https://www.facebook.com/nuclearblasteurope/, foto: http://www.metal-archives.com
Abyss Above – singel z chystaného EP
11.7.2019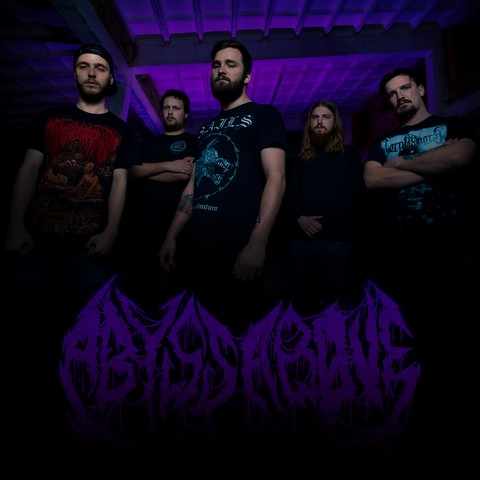 Kapela Abyss Above vznikla v lete roku 2015 a aktívne hrá koncerty od začiatku 2019. Za sebou má aktuálne dva single ("Executioner" [2018] a "Omega" [2019]), jedno EP ("Death of God", 2016) a ďalšie EP má na ceste a plánuje ho vydať v priebehu leta 2019.
Single "Omega" bol prvá ochutnávka z nadchádzajúceho EP s názvom "Doombound" a tá predstavuje kapelu jednak v novej zostave a tiež v podstatne viac prepracovanej tvorbe. Pred vydaním EP kapela plánuje dať von ešte jeden song, o ktorom sa detaily dozvieme čoskoro.
Nedávno si kapela mala možnosť zahrať v košickom klube Collosseum po boku kapiel Within Destruction a INGESTED a koncom augusta sa chystá na spoločné turné s kapelami DISTANT a Silent Generation, ktoré je release turné pre nový album kapely DISTANT s názvom TYRANNOTOPHIA, ktoré vyšlo pod Unique Leader Records (USA).
Youtube link: https://www.youtube.com/watch?v=dpsLpIUBtyo
Facebook link: https://www.facebook.com/abyssabove/
Streaming platforms: biglink.to/omega
Zdroj: Erik/Abyss Above
Kapela Meredith sa vracia v silnej československej zostave!
9.7. 2019
Kapela Meredith sa po roku opäť vracia na pódiá! Melodická metalcorová kapela z východnej metropoly Košíc si k pôvodnej trojici prizvala dvoch českých spoluhráčov! Zostavu Rob Raven – spev a scream, Marko – bicie a Eddie Guoth – gitara, doplnila nová česká krv v podaní dvoch hudobníkov. Na basgitare a gitare sa predstavia Johny Nightmare a Fyery Sorrow. V silnej československej zostave pripravuje Meredith pre fanúšikov nový singel, klip a úplne novú šou!
Kapela Meredith vznikla v júli 2010 a prvý koncert odohrala vo februári 2011 v Košiciach. Na konte má výhru v súťaži Rock Me Fest 2012, kde zvíťazila spomedzi 40-tich kapiel z celého Slovenska. Skupina bodovala aj na súťaži garážových kapiel Rocková Maturita 2015, kde sa umiestnila na druhom mieste. Medzitým sa jej členovia z Košíc presťahovali do Českej republiky.
"Keďže žijeme v Prahe a zostali sme z pôvodnej päťky len traja, mali sme túžbu pokračovať v tvorení a v koncertovaní, tak sme napísali pár inzerátov. Záujemcov, ktorí sa nám ozvali a mali chuť sa k nám pridať, sme vyskúšali a následne opili, človek tak spozná charakter osobnosti. Tých, ktorí sa nám páčili sme si adoptovali," smeje sa líder kapely Rob Raven
K trojici Rob Raven – spev a scream, Marko – bicie a Eddie Guoth tak pribudli gitarista a basgitarista.
" S Johnym a Fyerym sa nám spolu veľmi dobre hrá. Cítime, že nám to spolu ladí a nielen v hudbe. Sadli sme si nielen ako muzikanti, ale aj ako ľudia. Takže to má riadnu energiu," konštatuje Rob Raven.
Líder Rob Raven si z Meredith na krátke obdobie odskočil k skupine The Paranoid, kde figuroval ako spevák a textár. Srdce ho však ťahalo k domovskej kapele.
"Keďže sme nefungovali dlhší čas a fanúšikovia si mysleli, že sa už pod nami zľahla zem, zatvorili sme sa v novej zostave do skúšobne a začali makať. Čaká nás veľa práce, ale ide to skvelo a baví nás to. Porozprávali sme sa a zhodli sme sa na tom, čo vlastne chceme spoločne vytvoriť. Pracujeme na novej skladbe ,,4days in delirium", ku ktorému bude veľmi zaujímavý klip, ktorý vás vtiahne do deja," vysvetľuje Rob.
Ak sa všetko podarí, vyrazí kapela na jarné turné v roku 2020.
"Chystáme novú, priam divadelnú šou s novým zvukom a aranžmánmi, ktorú postupne plánujeme a po kúskoch dávame dokopy. Už nám chýba pódium a spolužitie s fanúšikmi, ktorí s nami zostali a sú nám verní a to si veľmi vážime. Tešíme sa na všetkých tých, ktorí nás prídu podporiť a spoločne sa zabaviť," uzatvára Rob Raven.
Meredith hrali na desiatkach festivalov po Slovensku, vrátane rockového festivalu Rock pod kameňom, ale aj na českom festivale Rockfest Dačice. Dokonca si na jednom pódiu zahrali s kapelami Stratovarius a Freedom Call. V roku 2016 boli predkapelou Trivium v bratislavskom MMC. Na konte majú demo "Calm Before The Storm" a EP "Blood Diamond Scars". Viac informácií nájdete na https://meredithofficial.bandcamp.com/ a na Instagrame @meredith_official
Zdroj: Nora Krchnakova