Elvenking – druhý singel z chystaného albumu
13.7.2019
Melodici Elvenking dňa 30 augusta t. r. prídu na trh s novým albumom Reader of The Runes: Divination.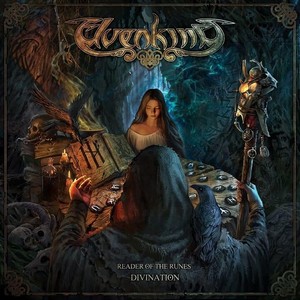 Tracklist:
Perthro
Heathen Divine
Divination
Silverseal
The Misfortune of Virtue
Eternal Eleanor
Diamonds in the Night
Under the Sign of a Black Star
Malefica Doctrine
Sic Semper Tyrannis
Warden of the Bane
Reader of the Runes – Book I
Druhým singlom z neho je skladba Silverseal:

Prvý singel Under The Sign Of A Black Star: https://youtu.be/H9E3uANdF5I
Linky:
https://www.elvenking.net/
https://www.facebook.com/elvenking.official/
Zdroj: https://www.facebook.com/afmrecords/, Foto: Andrea Falaschi
Exhorder – Prvý album po 27-mich rockoch, singlová ukážka
12.7.2019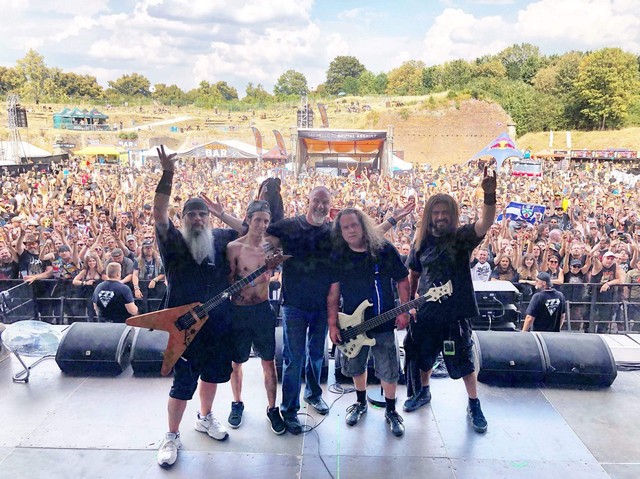 Americkí thrasheri Exhorder vydajú 27. septembra nový album Mourn The Southern Skies, prvý po 27-mich rokoch.
Tracklist:
My Time
Asunder
Hallowed Sounds
Beware the Wolf
Yesterday's Bones
All She Wrote
Rumination
The Arms of Man
Ripping Flesh
Mourn the Southern Skies
Čakanie naň si môžete skrátiť pozretím videoklipu k skladbe My Time, prvého singlu z neho:

Linky:
http://www.exhorder.com
https://www.facebook.com/ExhorderNOLA/
Zdroj: Nuclear Blast
The New Roses – druhý singel z chystaného albumu
11.7.2019
Nemeckí hard rockeri The New Roses vydajú 2. augusta nový album Nothing But Wild!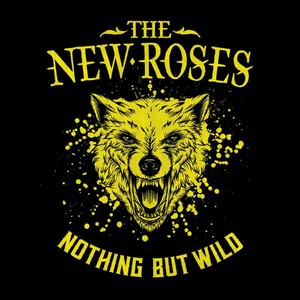 Tracklist:
Soundtrack Of My Life
Can't Stop Rock & Roll
Down By The River
Nothing But Wild
Heartache
The Bullet
Runnin' Out Of Hearts
Unknown Territory
As The Crow Flies
Give & Take
The Only Thing
Meet Me Half Way
Glory Road
Dnešný deň uzrel svetlo sveta druhý singel z neho – Can't Stop Rock'n Roll:

Prvý singel Down By The River: https://youtu.be/NSltvKoE7sI
Linky:
https://www.thenewroses.com
https://www.facebook.com/TheNewRoses/
Zdroj: Napalm Records, Foto: Frank Dursthoff
Ad Infinitum – zmluva s Napalm Records
10.7.2019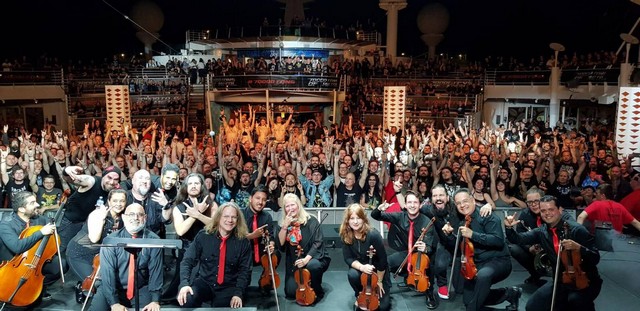 Veľmi talentovaní symfonici zo Švajčiarska Ad Infinitum podpísali zmluvu s gigantom Napalm Records. Dátum vydania nového albumu oznámia čoskoro
Ukážka tvorby:

Linky:
http://adinfinitumofficial.com/
http://twitter.com/adinfinitumband
http://www.instagram.com/adinfinitumofficial/
http://www.facebook.com/AdInfinitumMusic
Zdroj: Napalm Records, Foto: Alex Annen