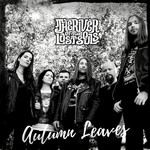 Aj na našej malej česko-slovenskej hudobnej scéne sa nájde viacero stálic s ktorých tvorbou prichádzam ako recenzent do kontaktu pravidelne. Jednou z týchto persón je aj Václav Votruba, a v týchto letných dňoch konkrétne skupina The River of the Lost Souls a ich EP novinka Autumn Leaves.
Ich prvé CD The Midnight Album si pamätám ako pohodový mix rocku, altenrative, jazzu a podobných záležitostí. Najnovšie EP však v týchto stopách príliš nešliape a vydá sa vlastnou cestou hardrocku. Ak som však ich debut chválil, tak novinku musím pochváliť ešte viac.
Množstvo skvelých gitár (najmä melodika a sóla vám spustia sánku o pár čísel dole), klávesy držiace sa v pozadí a ženský vokál. Zároveň sa jedná o jednu z mála kapiel, ktoré v jednom momente znejú pohodovo a uvoľnene, aby potom na nás vyvalili krásny melancholicky refrén.
Najbadateľnejšie je tento element počuť hneď v úvodnej Shout. V takej druhej skladbe Don´t Leave Me Now je refrén natoľko sugestívny, že si nedokážem predstaviť, kto by speváčku pri jeho prednese dokázal opustiť. CD dovedna obsahuje 4 piesne a zrejme jedinou, ktorá výraznejšie kráča v stopách svojho predchodcu je posledná, taktiež klipom ovenčená I Wanna Get You, Man, kde počas celú dobu prevláda pohodová atmosféra.
The River of the Lost Souls je jedinečný zjav čs scény. Podarilo sa im vytvoriť svoj jedinečný a nezameniteľný rukopis. Ten obnáša perfektne odvedenú prácu na všetkých postoch- od nástrojov až po vokály. Osobne ma veľmi zaujali oba ich albumy, aj napriek istým rozdielom. Tým však len dokázali svoj autorský potenciál a talent.
Lineup:
Barbora Urbanová – spev
Václav Votruba – gitary
Jakub Vondrka – gitary
Petra Votrubová – klávesy
David Zíka – basa
Micula Parva – bicie
Tracklist:
Shout
Don´t Leave Me Now
Autumn Leaves
I wanna Get You, Man
Rok vydania: 2019
Vydavateľstvo: Samovydanie
Youtube ukážka:

Linky:
https://www.facebook.com/theriverofthelostsouls/
https://theriverofthelostsouls-map.bandcamp.com/
http://bandzone.cz/theriverofthelostsouls
Hodnotenie: 6/6