Blind Guardian – release new single
4. October 2019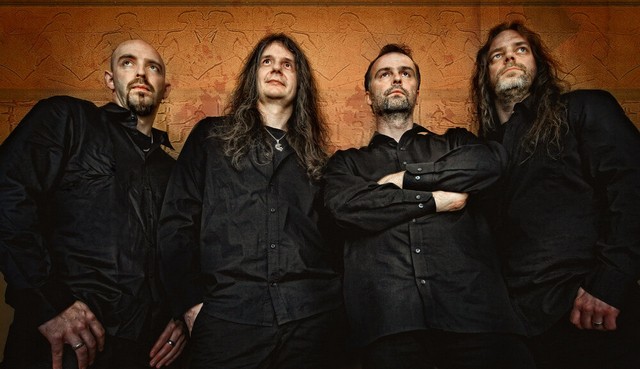 Promising to be one of the most ambitious projects in metal history, BLIND GUARDIAN's upcoming release will be well worth the wait. The idea of recording an orchestral album originally formed in the minds of the two leading lights of the BLIND GUARDIAN universe – guitarist André Olbrich and singer Hansi Kürsch – during the 1990's when BLIND GUARDIAN started to use orchestral elements to enhance their opulent sound. The monumental project started to take shape over recent years, and mirroring its epic sound cascades, the lyrical concept was developed. To create the concept, André and Hansi worked alongside German bestselling author Markus Heitz, whose latest novel »Die dunklen Lande« was released on March 1st, 2019. The book is set in 1629 and contains the prequel to BLIND GUARDIAN TWILIGHT ORCHESTRA's opus »Legacy Of The Dark Lands,« which will be out on November 8th, 2019.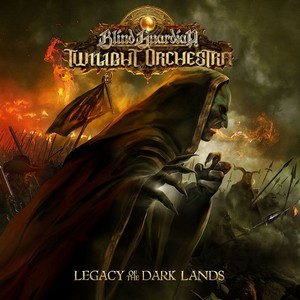 Tracklist:
1618 Ouverture
The Gathering
War Feeds War
Comets And Prophecies
Dark Cloud's Rising
The Ritual
In The Underworld
A Secret Society
The Great Ordeal
Bez
In The Red Dwarf's Tower
Into The Battle
Treason
Between The Realms
Point Of No Return
The White Horseman
Nephilim
Trial And Coronation
Harvester Of Souls
Conquest Is Over
This Storm
The Great Assault
Beyond The Wall
A New Beginning
Today the band unleash their 7″ vinyl single titled »This Storm«, which can be ordered in various colours (clear, gold, red/black splattered) here:

Hansi states, "A storm will come and it will change us all. So here it is our first good old fashioned 7inch release for "Legacy of the Dark Lands". 'This Storm' for sure will take no prisoners and it won't calm down until all secrets of the Dark Lands will be revealed on November 8. Back in 1997 we started the adventure of soundtrack composing with this piece of music. The arrangement and the melodies have not been changed ever since. With this tune you will get the chance to listen to the pure origin of this exciting project. To us 'This Storm' has always delivered a very strong metal approach into the classical soundtrack world and it certainly has changed our perspective on music. Enjoy the song and its epic lyric video. I may repeat myself here: Be prepared, for there is so much more to come. This is just the beginning."
Previsious single:
Point Of No Return: https://youtu.be/WIP3tbE-gXA
Links:
http://www.blind-guardian.com/
https://www.facebook.com/blindguardian
Source of Information: NUCLEAR BLAST Markus Wosgien Photo: https://www.metal-archives.com/
Machine Head – new lineup
1. October 2019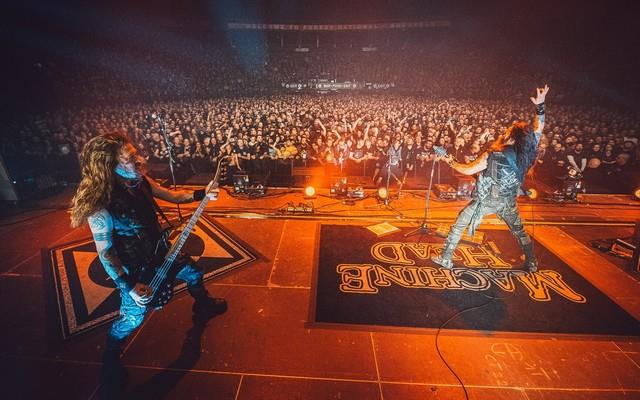 Head Cases, please welcome Vogg Kiełtyka and Matt Alston to the MACHINE HEAD family! MACHINE HEAD are proud to announce the two new full-time members who will be performing the first set of the upcoming 3 hour "Evening With" / 'Burn My Eyes 25th Anniversary tour, with the 2nd set will be performed by original BME-alumni Chris Kontos and Logan Mader.
Band visionary and mastermind Robb Flynn states, "it is an honor to perform alongside Matt and Vogg, these two are straight up "elite-level" players, and fucking BEASTS on-stage, I cannot wait for the Head Cases of the world get crushed by the heaviness that they will bring! Let's do this!".
Guitarist Vogg Kiełtyka (Decapitated):
Drummer Matt Alston:
New guitarist Vogg Kiełtyka (DECAPITATED) adds: "It's a huge honour to be able to play at the same stage with the mighty MACHINE HEAD. I grew up on their music and when I heard I will join them on this tour, I was literally STOKED!
As a thirteen years old I was learning songs from "Burn My Eyes" which is still one of my favorite albums EVER, that album had also a big influence on my playing and my guitar skills."
He continues,"MACHINE HEAD is not just a band, it's an institution who has still a big influence on how all metal scene looks like, so for me as a musician and also a metal fan it's something special to be able to be a small part of it.
That will be definitely a huge lesson and experience for me to be a part of such a professional team. Adventure begins, I cannot wait!"
Vogg will continue to perform double-duty with his band DECAPITATED adding: To all DECAPITATED fans: I will see with you also during DECAPITATED shows in 2020. We do plan also to compose new music for next DECAPITATED album so keep an eye on more news!
New drummer Matt Alston adds, "I'm honoured to announce that I will be playing drums for MACHINE HEAD for the next world tour cycle alongside Chris Kontos on their 'Burn My Eyes' 25th Anniversary tour.
It was a pleasure working for MH over last years world tour, but now having the opportunity to be playing their songs is something I never would have imagined while growing up & listening to their music.
Pre-production for the upcoming European tour starts on Monday, needless to say I can't fucking wait to get on the road!
A huge, HUGE thanks to my brother Steve Lagudi for getting me the opportunity to audition, and of course to Robb, Jared, & the whole MH team for welcoming me into this new position."
Links:
https://www.machinehead1.com/
https://www.facebook.com/MachineHead/
Source of Information: NUCLEAR BLAST Markus Jakob
Blade Cisco: deal with Art Of Melody Music
2. October 2019
Art Of Melody Music & Burning Minds Music Group are proud to announce the signing of Blade Cisco, for the release of their official debut album, "Edge Of The Blade". Hailing from Italy, Blade Cisco were formed in 2007 after a meeting of a group of friends, sharing the love and common passion for the music of classic AOR/melodic rock acts just like Journey, Foreigner, Night Ranger, Styx, Magnum, Def Leppard and FM. Later the band composed by Andrea "Zanna" Zanini (Vocals, Keyboards), Valerio "Valle" Franchi (Rhythm Guitar, Vocals), Daniele "Daniel" Carra (Lead Guitar) and Umberto "Gali" Gialdi (Drums) was joined by Michele Luppi (Whitesnake, Vision Divine, Killing Touch, Secret Sphere) who took the bass duties for three years, before of leaving the band and being replaced by the actual member, Cesare "Cece" Fioriti.
Co-produced & mastered by Michele Luppi himself, "Edge Of The Blade" shows the talent of the band in capturing the classic melodic rock attitude of legends like Journey, Foreigner & Night Ranger, thanks also to the brilliant work done in the mixing process by renowned sound engineer, Roberto Priori (Danger Zone, Wheels Of Fire, Raintimes, Michele Luppi, Alchemy, Maryan). More details about official release date, tracklist & cover artwork will follow in the forthcoming weeks.
Line-up:
Andrea "Zanna" Zanini: Vocals & Keyboards
Valerio "Valle" Franchi: Rhythm Guitar & Vocals
Daniele "Daniel" Carra: Lead Guitar
Cesare "Cece" Fioriti: Bass
Umberto "Gali" Gialdi: Drums
Links:
https://www.facebook.com/BladeCisco
https://www.facebook.com/artofmelodymusic
http://www.burningmindsgroup.com/art-of-melody-music
https://www.instagram.com/burning_minds_music_group
Source of Information: Atomic Stuff Promotion
Bullring: lyric video of second single "Violet's Song" posted online
30. September 2019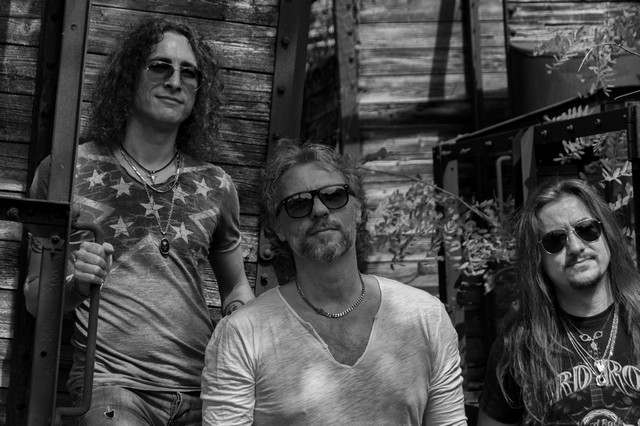 Street Symphonies Records & Burning Minds Music Group are glad to present the lyric video of "Violet's Song", second single taken from "Break Down The Gate", debut album by Italian hard-rockers Bullring, scheduled for September 20, 2019.
CD graphics have been designed by Aeglos Art (Airbound, Raintimes, Michael Kratz, Alchemy, Firmo), while the CD booklet features introductory liner notes written by Iacopo Mezzano (Melodicmetal.it, Melodicrock.it).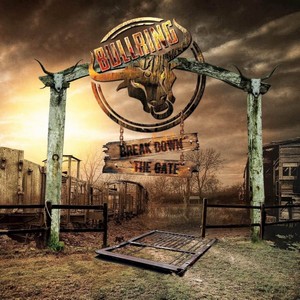 Tracklist:
Are You Shining?
You're Just What You're Fighting For
My Darkest Shadow
Violet's Song
Dirty Paradise
Fear Killing Anthem
Jackhammer
Amy And Me
You Cannot Hurt Me
I'll Snatch Your Tongue
I'm Too Old
Idea4
Previsious single:
You're Just What You're Fighting For: https://youtu.be/cxUUrCaCfr8
Line-up:
Remo Ferrari: Vocals & Bass
Dave Pola: Guitars
Luca Ferraresi: Drums
Special Guests:
Alex De Rosso (Dokken): Lead Guitar on "You're Just What You're Fighting For"
Luca Princiotta (Doro, Blaze): Lead Guitar on "Snatch Your Tongue"
Links:
https://www.bullringband.com
https://www.facebook.com/bullringband
http://www.burningmindsgroup.com/street-symphonies
https://www.facebook.com/streetsymphonies
Source of Information: Atomic Stuff Promotion