Amaranthe pod krídlami Nuclear Blast
17.10.2019
Z ľava do prava: L-R: Henrik "GG6" Englund Wilhelmsson, Olof Mörck, Angela Gossow (Kult Management), Morten Løwe Sørensen, Elize Ryd, Johan Andreassen, Marcus Hammer (Nuclear Blast, Managing Director), Nils Molin
Dnešný deň vydavateľstvo Nuclear Blast oznámilo uzavretie zmluvy s modernými metalistami Amaranthe. Švédsko-dánska formácia momentálne pracuje na 6 albume, ktorý vyjde na budúci rok. Čoskoro sľubujú ďalšie informácie.
Linky:
http://amaranthe.se/
https://www.facebook.com/AmarantheBand/
Zdroj: NUCLEAR BLAST Philipp Adelsberger, Foto: Jenny Milz
Satyricon vydajú remastrovanú verziu albumu Rebel Extravaganza
15.10.2019
Pred 20-timi rokmi Satyricon vydali album Rebel Extravaganza, ktorý znamenal revolúciu na black metalovej scéne. 13. decembra vyjde jeho remastrovaná verzia.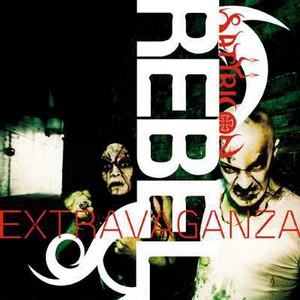 Tracklist:
Tied in Bronze Chains
Filthgrinder
Rhapsody in Filth
Havoc Vulture
Prime Evil Renaissance
Supersonic Journey
End of Journey
A Moment of Clarity
Down South, Up North
The Scorn Torrent
Linky:
https://www.satyricon.no
https://www.facebook.com/SatyriconOfficial
https://www.napalmrecords.com
Zdroj: Napalm Records Promotion Team
Machine Head – nová skladba, prvá v novej zostave
15.10.2019
Popri turné An Evening With stihli Machine Head v novej zostave nahrať aj novú skladbu Do Or Die, v ktorej predstavili novú zostavu :
Linky:
https://www.machinehead1.com/
https://www.facebook.com/MachineHead/
Zdroj: NUCLEAR BLAST Markus Jakob
Takto znie album "Fragments" od The Rising Sign
15.10.2019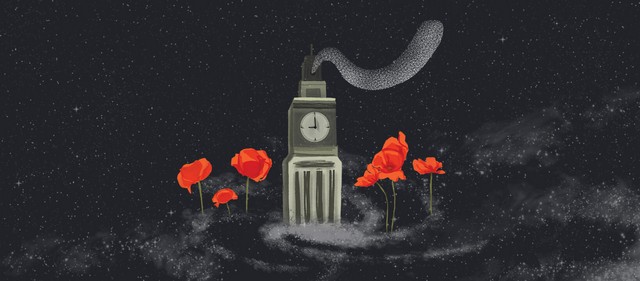 Undergound pop. Indie rock. Art rock. Týmito sčasti spektakulárnymi prívlastkami častuje slovenská formácia The Rising Sign svoju tvorbu. Možno si kladiete otázky: Čo to znamená? Ako tá hudba vlastne znie? Presne takúto zvedavosť vo vás štvorica mladých muzikantov túžila vyvolávať už od začiatku.
Prvú ochutnávku ich pripravovaného albumu Fragments v podobe úvodnej skladby End Of Line ste mali možnosť zachytiť v auguste tohto roku. Teraz, presne mesiac pred vydaním svojej
albumovej novinky, vám toho ponúkajú ešte viac. Okrem zverejnenia dátumu oficiálneho vydania vám úlomkami desiatich skladieb ukazujú obrysy toho, čo bude tvoriť jeden neobyčajný
a nezabudnuteľný celok. Máte sa na čo tešiť.
To ale stále nie je všetko. The Rising Sign predstavujú aj oficiálnu grafiku svojho albumu, ktorý má na svedomí talentovaná slovenská umelkyňa Andrea Lala: "Spočiatku som sa pri tvorbe
návrhu pre The Rising Sign nechala uniesť textami. Inšpiratívna melancholická atmosféra mi ukázala presnú cestu. Aspoň tak som si to vtedy myslela. Neskôr som sa ale dostala k demo nahrávkam a samotná hudba všetko prehĺbila. Idea sa ihneď vykryštalizovala a všetky fragmenty do seba zapadli."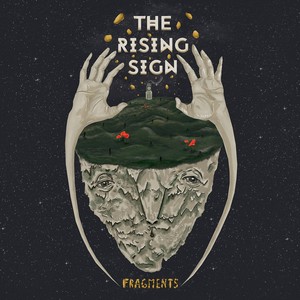 Album Fragments vychádza 15. novembra 2019 pod patronátom rakúskeho vydavateľstva Mai Lei Bel. Štyri piesne z neho ale odznejú už 8. novembra 2019 v bratislavskom MMC, kde nimi kapela zabojuje o prvenstvo vo finále Rockovej Maturity v kategórii Pop.
Fragments – teaser:
https://youtu.be/gFc1UX84B8U
The Rising Sign:
Adam Juščák
Michal Šnapko
Martin Otto
Juraj Furda
Label info: info@maileibel.com
https://www.maileibel.com/
https://www.facebook.com/maileibel/
https://www.instagram.com/maileibel/
https://soundcloud.com/maileibel
Band info:
https://www.maileibel.com/the-rising-sign/
https://www.facebook.com/therisingsign/
https://www.instagram.com/therisingsign/
Zdroj: Vlado – Mai Lei Be