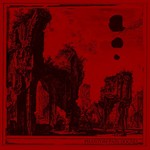 Phantom Pain Dogma sú zvláštna kapela. Jediná informácia ktorej som sa dopátral bola, že sú z Viedne. Ani zostava nie je známa. Keď som zbadal obal, tak som si pomyslel, že to môže byť zaujímavé.
PPD hrajú temnú hudbu.  Akási zmes death metalu, black metalu, stoner rocku a blues. Zdá sa vám to čudné a nezlepiteľné. No tak si to skúste pustiť. Pretože tento album funguje skvele. Skupine sa podarilo vyprodukovať veľmi zaujímavý zvuk. Temný, pochmúrny a jednoliaty. Výkony muzikantov skvelé a čo je obrovské plus, sú tie bluesové akustické gitary a klávesy dosť potichu, takže nie su dominanta nahrávky, ako je dnes bežné. Čo ma zaujalo sú občasné drone metalové pasáže a okrem očakávaných death a black vokálov tu máme akoby čistý vokál, ktorý mi veľmi pripomína Valora Kanda z kapely Christian Death. A to myslím v tom najlepšom slova zmysle. Rozpísať sa o najlepšej skladbe moc neviem, pretože táto nahrávka mi pripadá tak vyrovnaná, že najobľúbenejšiu skladbu nájsť neviem.
Ja len dúfam, že sa o tejto úžasnej platni dozvie čo najviac ľudí a na druhú nebudeme čakať moc dlho. Vrelo odporúčam.
Lineup:
Tracklist:
House of Glass
Addicted
Dark Eyes
Black-Out
Words upon My Door
Ghosts
Crawling Sins
Last Light
Rok vydania: 2018
Vydavateľstvo: Samovydanie
Youtube ukážka:

Linky:
Oficiálny youtube kanál: https://www.youtube.com/channel/UCkSWcLEXgvnhU87qfP_wqjA
Hodnotenie: 6/6