Rage – prvý singel z chystaného albumu
18.10.2019
Nemci Rage vydajú 10. januára nástupcu posledného albumu Seasons of the Black (2017). Jeho názov bude Wings of Rage.
Tracklist:
True
Let Them Rest in Peace
Chasing the Twilight Zone
Tomorrow
Wings of Rage
Shadow over Deadland (The Twilight Transition)
A Nameless Grave
Don't Let Me Down
Shine a Light
HTTS 2.0
Blame It on the Truth
For Those Who Wish to Die
Dnešný deň kapela zverejnila prvý singel – videoklip k skladbe Let Them Rest In Peace:

Linky:
http://www.rage-official.com/
https://www.facebook.com/RageOfficialBand
https://www.youtube.com/channel/UC_ETohsfT1X0H1pbWdFxq3w
Zdroj: https://www.youtube.com
Fit For An Autopsy – tretí singel z chystaného albumu
18.10.2019
Američanom Fit For An Autopsy vyjde 25. októbra albumová novinka The Sea Of Tragic Beasts.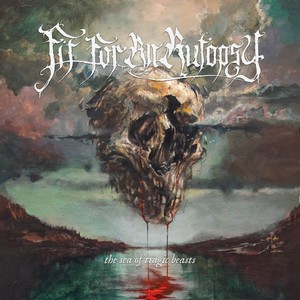 Tracklist:
 The Sea Of Tragic Beasts
 No Man Is Without Fear
 Shepherd
 Your Pain Is Mine
 Mirrors
 Unloved
 Mourn
 Warfare
Birds Of Prey
Napalm Dreams
Tretím singlom z nej je skladba Shepherd:

Predošlé single:
The Sea of Tragic Beasts: https://youtu.be/C5_LHJOKNXs
Mirrors: https://youtu.be/MLT81QYpTzw
Linky:
https://www.facebook.de/fitforanautopsyofficial/
https://www.nuclearblast.de/fitforanautopsy/
Zdroj: NUCLEAR BLAST Fabienne Zwicke
Oranssi Pazuzu – zmluva s Nuclear Blast
17.10.2019
Fínski psychadelickí blackoši Oranssi Pazuzu sa upísali gigantu Nuclear Blast. Momentálne pracujú na novom albume
Linky:
https://www.facebook.com/Oranssi-pazuzu-58437793552/
https://oranssipazuzu.bandcamp.com/
Zdroj: Nuclear Blast, Foto: Rainer Paananen
Lion's Share – nový singel
15.10.2019
Švédski heavy metalisti Lion's Share zverejnili lyric video k novému singlu Pentagram
Linky:
http://www.lionsshare.org/
https://lionsshare.bandcamp.com/
https://open.spotify.com/artist/4yIytMmJ2tx30YdMAMkDSo/
http://www.facebook.com/lionsshareband/
http://www.youtube.com/lionsshare/
https://www.instagram.com/lions_share_band/
Zdroj: Noterious Music