Avatarium – unveil acoustic performance video for new track 'Lay Me Down'!
25. October 2019
Once again, doom metal wizards AVATARIUM are set to mesmerize fans with their new dark gospel titled »The Fire I Long For,« which will see the light of day on November 22nd through Nuclear Blast.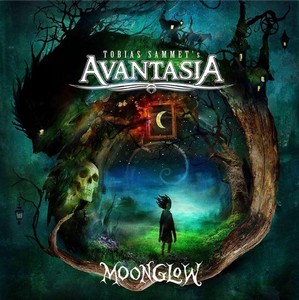 Tracklist:
Voices
Rubicon
Lay Me Down
Porcelain Skull
Shake That Demon
Great Beyond
The Fire I Long For
Epitaph of Heroes
Stars They Move
Today the band unveils another new track off their new record in the form of an acoustic performance video for 'Lay Me Down.' Check it out over on YouTube:
Guitarist Marcus Jidell says on the video, "This song was inspired by late sixties bands such as THE DOORS and CROSBY, STILLS & NASH. We recorded this version a few days ago when having a break from promotional work for our new album. Playing music in this simple way without thunderous drums and big guitars is another passion of ours. That being said, the album version is a different beast altogether."
Previous teaser:
Rubicon: https://youtu.be/npPd5f0GZQo
Links:

https://www.facebook.de/avatariumofficial/
https://www.instagram.com/avatariumofficial/
https://www.twitter.com/_avatarium/
https://www.nuclearblast.de/avatarium/
Source of Information: NUCLEAR BLAST Philipp Adelsberger
VICTORIUS – Releases Single and Official Video, "Super Sonic Samurai"
25. October 2019

The epic Power Metal chronicles of VICTORIUS continue with a brand new chapter in space!
Join the intergalactic Power Metal Clan in Space! Today, VICTORIUS release their first single and heroic official music video cut from their new album, Space Ninjas from Hell!
Take a blustery ride through the intergalactic universe led by the mysterious "Super Sonic Samurai" from the dark side of the sun.
VICTORIUS have created a monumental sci-fi hymn – praising the Japanese warrior who was created to kill the enemy with his cosmic superpowers. The epic genesis of catchy futuristic tunes, traditional nippon parts and powerful metal elements take you straight to another dimension.
"A storm is roaring through the night"
 Super Sonic Samurai!
VICTORIUS on "Super Sonic Samurai":
Sharpen your laser katana and enter a new dimension of cheesy Power Metal! We proudly present the first single of our upcoming album, SPACE NINJAS FROM HELL! "Super Sonic Samurai" tells the epic story of the raging battle between the ultimate cyborg samurai and evil ninjas from outer space! The team of Witzki Visions brought to life what we thought would only exist in our crazy minds, but we created a (CGI) world without boundaries or limits! If you like blockbuster movies you gonna love our new video!!! The war has begun, so join the ninja clan and preorder our new album, mighty shinobi!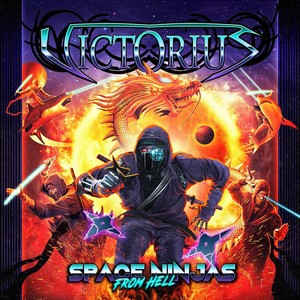 Tracklist:
Tale of the Sunbladers
Ninjas Unite
Super Sonic Samurai
Evil Wizard WuShu Master
Nippon Knights
Shuriken Showdown
Wasabi Warmachine
Wrath of the Dragongod
Astral Assassin Shark Attack
Space Ninjas from Hell
Cosmic Space Commando Base
Shinobi Strike 3000
Watch the video for "Super Sonic Samurai" HERE;

Links:
http://www.victoriusmetal.net/
https://www.facebook.com/victoriusmetal/
Source of Information: Napalm Records Label
Suicide Silence – Reveal the cover and track listing for their sixth studio album, "Become The Hunter"
21. October 2019
California based extreme metal titans, SUICIDE SILENCE are proud to reveal the cover and track listing of their sixth studio album, "Become The Hunter". The album is scheduled to be released in early 2020 with pre-orders expected in November!
"Become The Hunter" was produced by Steve Evetts (THE DILLINGER ESCAPE PLAN, SEPULTURA, HATEBREED) at The Omen Room and mixed by Josh Wilbur (TRIVIUM, LAMB OF GOD, GOJIRA). Ted Jensen (PANTERA, DEFTONES, SLIPKNOT) mastered the album at Sterling Sound Studios in Nashville, Tennessee. The artwork for the album was created by Adrian Baxter.
Tracklist:
Meltdown
Two Steps
Feel Alive
Love Me To Death
In Hiding
Death's Anxiety
Skin Tight
The Scythe
Serene Obscene
Disaster Valley
Become The Hunter
Stay tuned for more information about "Become The Hunter".
Links:
http://www.facebook.com/suicidesilence/
http://www.nuclearblast.de/suicidesilence/
Source of Information: Nuclear Blast – Markus Jakob
Event Relentless Announce "Circle" Album Release Date And Unleash "Falling" Single & Official Video
21. October 2019
Finnish next generation modern metal combo Event Relentless are glad to announce that their album "Circle" will be out on 08/11/2019 via Wormholedeath/Wormholedeath USA.
Tracklist:
Stay Away
Pleasure & Pain
Falling
Razor Queen
Worthless
Scream
Circle
For the occasion the band unleashed a new single & official video:
BIOGRAPHY
Event Relentless is a finnish metal band, founded in 2013. Band's debut EP "Cold Black November" got released in September 2015, and on following year "Event Relentless" made their first European tour which contained shows in Hungary, Slovakia, Poland, Finland, Latvia and Czech Republic. The tour was successful and it brought new audience for the band
from Finland and Eastern European countries. After the tour band started recording their second EP "Under Ice", which got released on February 2017 via Inverse Records. The release has received positive feedback and good reviews in the metal medias all around the world. Meanwhile recording their third EP, band made their second tour in Eastern Europe. Their third self-titled EP "Event Relentless" got released in July 2018 via Inverse Records. For the promotion of release, "Event Relentless" made their third European tour which had shows in Ukraine, Poland and Latvia. On the beginning of 2019 band started to record their debut album, and on the March 2019 band they went touring to Balkan countries for the first time.
Links:
https://www.facebook.com/eventrelentlessband/
https://eventrelentless.bandcamp.com/
Source of Information: Wormholedeath Records