FANTASTICKÁ ŠOU DEREŠU A DOCTOR VICTOR V KOŠICKOM COLLOSSEU
Vynikajúci koncert ponúkla trojica producentov a organizátorov Dušky Kokoška, Juraj Ivan (SANDONORICO MUSIC PRODUCTION) a Róbert Haverla (COLLOSSEUM MUSIC CLUB). V piatok 15.11.2019 návštevníkom klubu Collosseum.
V rámci svojho slovenského miniturné (Bratislava, Košice a Žilina) vystúpila prvýkrát v Košiciach retro rocková kapela z Prahy Doctor Victor a ňou sa tu po dlhých desiatkach rokov objavila slovenská heavy – metalová legenda Dereš.
Najhorúcejší objav európskej hard rock -bluesovej scény posledných rokov
Doctor Victor bol až do piatku pre mnohých celkom neznámy band, pretože sa sústreďuje hlavne na zahraničie, kde zabodoval úspechmi o ktorých môžu mnohí ich muzikantskí kolegovia len snívať. V roku 2013 vyhral národné finále celosvetovej súťaže Hard Rock Rising Contest, o rok neskôr sa v Thajsku podľa súťaže Global Battle of the Bands stal druhou najlepšou hudobnou skupinou na svete.
Vystúpil ako predkapela na pražskom koncerte AC/DC, ako štúdiovú kapelu si ho vybral Dan McCafferty z Nazareth, s KISS absolvoval plavbu na plachetnici z Miami do Key Westu a Nassau na Bahamách, spolupracoval s basgitaristkou od Princea Idou Nielsen.
Okrem toho ako jedna z mála stredoeurópskych kapiel sa Doctor Victor naživo predstavil aj zaoceánskemu publiku – v Kalifornii vystúpil začiatkom roka na medzinárodnom veľtrhu hudobných nástrojov NAMM Show a v rámci svojho tamojšieho turné si zahral v pravdepodobne najznámejšom rockovom klube na svete, v hollywoodskom Whisky a Go Go.
V októbri po USA, Veľkej Británii, Nemecku a ďalších európskych štátoch dobíl Francúzsko, kde odohral s Alainom Jahannesom, spoluhráčom Davea Grohla z Foo Fighters koncert v slávnom parížskom klube Bus Palladium.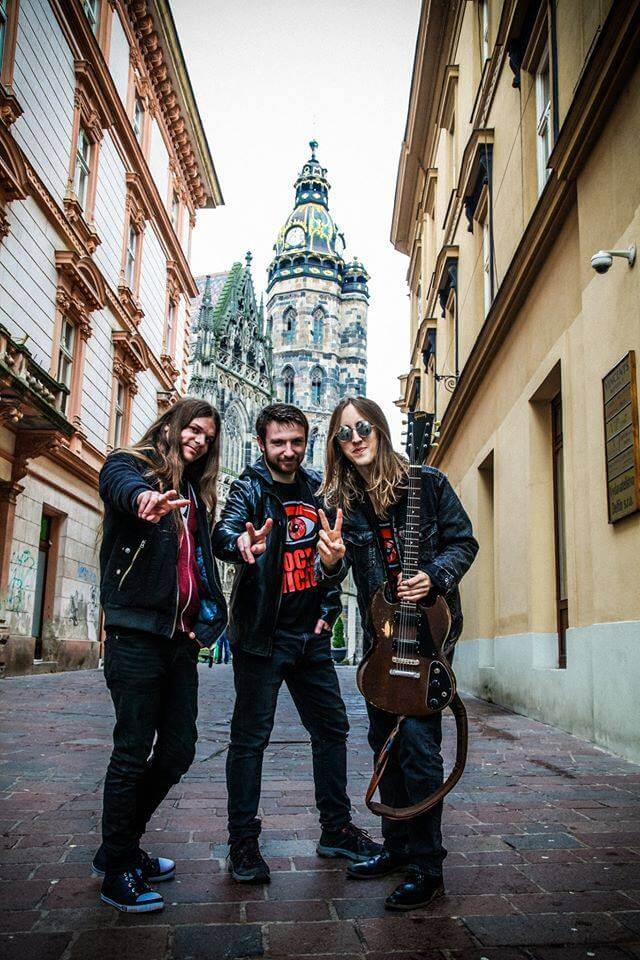 Roztočili to ako za mlada
Koncert odštartovali páni z Derešu, ktorí došli v skvelej forme. Šliapali ako švajčiarske hodinky, dávali jednu pecku za druhou. Nové veci prešpikovali starými hitmi, zaznel Posledný závod, Na ženské, alebo do nového kabátu nahodený Zlatý vek. Finále samozrejme patrilo ich najznámejšej skladbe
Na panské, ako vždy, tak aj v Košiciach venovanej zakladateľovi Derešu Vladovi Šešerovi, ktorý nás navždy opustil pred vyše trinástimi rokmi. "Keď ste si ma upiekli, tak si ma aj zjedzte," zahulákalo sa na záver po "jánošikovsky" spolu s chalanmi. S Derešom prišla do Collossea nadupaná muzika a veľká radosť ich fanúšikov z toho, že konečne dorazil aj do Košíc.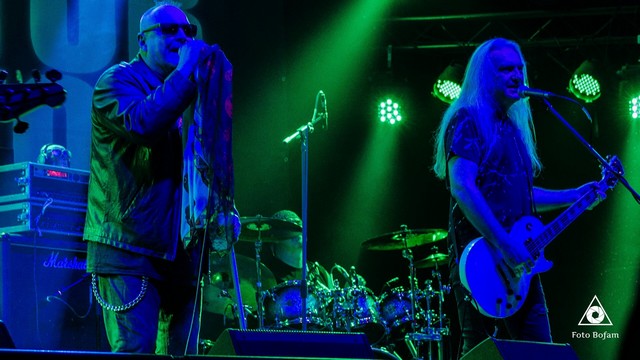 Šokujúci Doctor Victor
Po pauze na stage vybehol Doctor Victor na čele s fenomenálnym gitaristom Vojtom "Victorom" Burešom. Retro imidž a retro hudba pripomenuli dávne časy Jimiho Hendrixa, Led Zeppelin, alebo Lennyho Kravitza z obdobia Are You Gonna Go My Way.
Zohranosť, ako keby spolu hrali 30 rokov, suverenita, fantastická komunikácia s fanúšikmi nielen počas koncertu, ale i po ňom počas fotenia s nimi. Oceneniami ovenčené trio Victor, Muddy a Karpa to rozbalili parádne – s fantastickými vokálmi a poriadnym rock'n'rollovým šialenstvom o ktoré sa postarali aj roztancovaní diváci na pódiu. Doctor Victor je jedna obrovská šou a vagón plný energie. Kapela, o ktorej je zbytočné veľa písať, ju treba vidieť.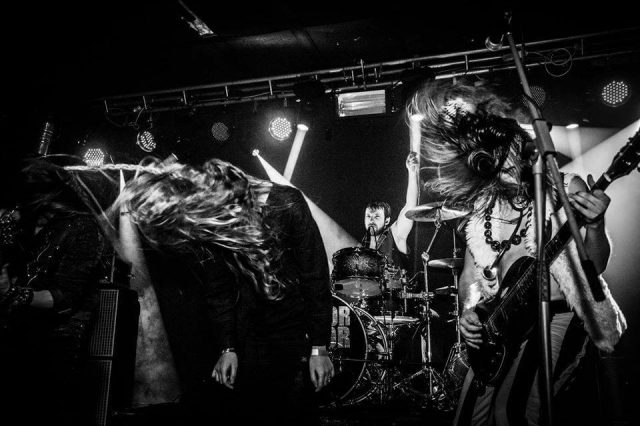 foto: Doctor Victor, foto Dereš: https://www.facebook.com/bofam.sk