SERENITY Releases New Single & Official Video, "Set The World On Fire"
28. November 2019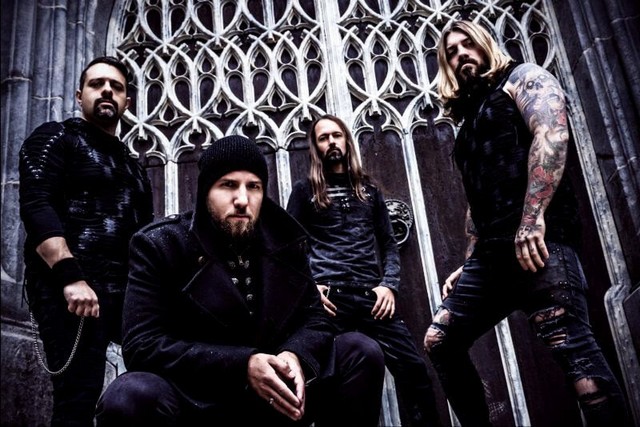 SERENITY sets the world on fire!
SERENITY has just released their addictive first single, "Set The World On Fire", along with an official music video, which takes the listener to the age of the Holy Roman Empire of The Last Knight, Maximilian I.
"Whoever prepares no memorial for himself during his lifetime has none after his death and is forgotten along with the sound of the bell that tolls his passing" – Maximilian I.
SERENITY's "Set The World On Fire" follows in the Emperor's footsteps, building a memorial with a thrilling story of times long ago, catchy melodies and an unprecedented spectrum of sound that will inspire fans to listen over and over again. The full-sounding guitar-riffs of Chris Hermsdörfer (git. Beyond The Black) and the impressive voice of frontman Georg complete the song to a true revelation. SERENITY unmistakably announces that a new Empire has just begun!
Tracklist:
The Last Knight
Invictus
Set the World on Fire
Keeper of the Knights
Souls and Sins
My Kingdom Comes
Queen of Avalon
My Farewell
Down to Hell
Wings of Pridex
Call to Arms
Oceans – nový singel
Listen to "Set The World On Fire" and watch the video 

SERENITY will release their seventh studio album, The Last Knight, on January 31, 2020 via Napalm Records and details the life of the Holy Roman Emperor Maximilian I. Building on that story, they've created a historical, musical concept never seen before. They have captivated their fans and audiences for nearly two decades, and they're showing no signs of stopping.
For years, the band has been a prime example of epic symphonic and melodic metal, showcasing both distinct heaviness and a lot of heart. Now they're pushing it to the next level. SERENITY has redefined themselves without forgetting their musical roots, becoming a worthy successor for Maximilian's legacy, ready to conquer the world! Be a part of their grand quest!
Links:
http://www.serenity-band.com/
https://www.facebook.com/serenityaustria
https://www.youtube.com/user/SERENITYAUSTRIA
Source of Information: Naplam Records, Photo: Thomas Buchberger
Heavy Music Icons DELAIN To Release New Album, Apocalypse & Chill, On February 7, 2020!
29. November 2019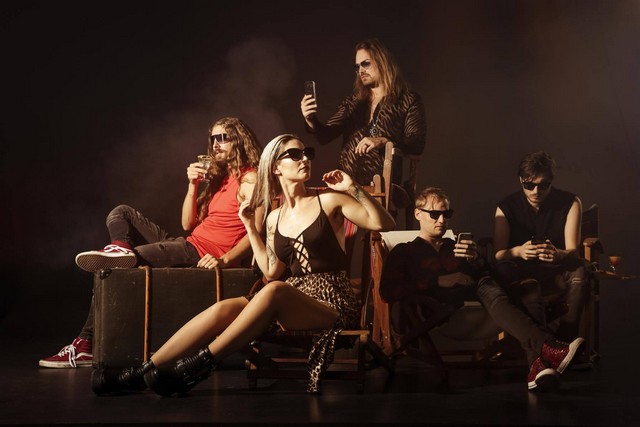 Transcending boundaries – DELAIN invites you to Apocalypse & Chill!
The wait is over! Following the release of their two latest singles, "Burning Bridges" and "One Second", Napalm Records is pleased to announce details regarding the new dystopian masterpiece by Dutch symphonic hard rock/metal pioneers DELAIN. Their newest full-length offering, Apocalypse & Chill, features an electrifying blend of heavy rock and metal influences, and marks a new chapter in the band's evolving catalog.
Apocalypse & Chill – out February 7, 2020 – explores topics of impending doom and human indifference, making this their boldest, most daring and undeniable offering yet. Brutal riffs, synth-heavy patterns and fully orchestrated compositions accented by vocalist Charlotte Wessels' extraordinary vocal potency will enthrall the listener, while new influences may surprise. The broad soundscape on Apocalypse & Chill ranges from anthemic rock to electronic metal and breaks all stereotypes, without losing the special DELAIN trademarks.
DELAIN on Apocalypse & Chill:
"We think this Apocalypse & Chill will surprise our listeners. It is heavy with new influences and we're really curious to find out how our audience will respond to that."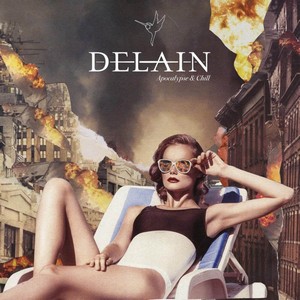 Tracklist:
One Second
We Had Everything
Chemical Redemption
Burning Bridges
Vengeance
To Live Is To Die
Let's Dance
Creatures
Ghost House Heart
Masters Of Destiny
Legions Of The Lost
The Greatest Escape
Combustion
Single One Second:

Other singles:
Burning Bridges: https://youtu.be/OpJ1ma3I0Ag
Masters Of Destiny: https://youtu.be/nT14mlv92t4
DELAIN surged into the music scene in 2006 with the release of their first album, Lucidity. Now, in 2019, the band has five successful releases – including the hit album Moonbathers which ranked in the Top 20 in the Netherlands, Germany and Switzerland, as well as Top 50 in the UK and Belgium – under their belts and continues to enchant fans the world over. Having toured the world as headliners, as well as supporting artists for notable bands like Sabaton and Nightwish, and having rocked festivals like Wacken Open Air and Download Festival, DELAIN have strongly carved their niche within the scene. Their single "Stardust" off of their chart-breaking album The Human Contradiction – with over 10 million views on YouTube and millions of streams on streaming platforms from all over the world – proves that theory, as well!
Links:
https://www.facebook.com/delainmusic
https://www.delain.nl
Source of Information: Napalm Records Promotion Team, Photo: Tim Tronckoe
Oceans – launch music video for new single 'Dark'!
29. November 2019
Austrian-German post death metallers OCEANS are set to release their debut album »The Sun And The Cold,« on January 10, 2020 through Nuclear Blast – just in time for their German/Swiss shows with their label mates EQUILIBRIUM and NAILED TO OBSCURITY as well as LORD OF THE LOST (all dates can be found below!).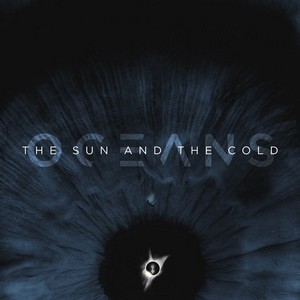 Tracklist:
The Sun And The Cold
We Are The Storm
Dark
Paralyzed
Take The Crown
Shadows
Legions Arise
Polaris
Truth Served Force Fed
Water Rising
Hope
Bonus Tracks (DDIGI only!)
We Are The Storm (Radio Edit)
Polaris (Born Free Remix)
Polaris (Don't Breathe Remix)
Bonus CD (»Into The Void« & »Cover Me In Darkness« EP's; DDIGI only!)
Into The Void
Icarus
Scars
The Sound Of Your Voice
The Last Day On Earth (MARILYN MANSON Cover)
Scars To Your Beautiful [feat. Anna Murphy] (ALESSIA CARA Cover)
My Own Summer (Shove It) (DEFTONES Cover)
Creep (RADIOHEAD Cover)
Would (ALICE IN CHAINS Cover)
After teasing fans with snippets from the 2nd single 'Dark,' the band is proud to present the full track in the form of a music video today. Produced by their long-time friend and videographer Niklas Karrenbauer (www.motiviert.org), the video features ARROGANZ vocalist/bassist K and can be watched here:

Vocalist/guitarist Timo Rotten says, "We wanted to make a song that feels like being crushed by a bulldozer, while being its driver at the same time. If you love extreme music, 'Dark' won't leave you untouched. This thing is wild."
Produced by Timo Rotten himself, »The Sun And The Cold« was recorded at Timo Rotten Studios in Vienna, Austria and Lightmountain Studios in Berlin, Germany, whilst mixing and mastering duties were handled by André Hofmann at Hofmann Studios. Even the album artwork was created by the band, which highlights their dedication to the cause and DIY ethos.
Links:
https://www.oceansofficial.com/
https://www.facebook.com/oceansofficialde/
https://www.twitter.com/ocnsofficial/
https://www.youtube.com/oceansofficial/
https://www.nuclearblast.de/oceans/
Source of Information: NUCLEAR BLAST Philipp Adelsberger
Black Metal Enigma (0) Releases "(1136)" Along With An Official Video!
29. November 2019
Demanding and multi-faceted Progressive Black Metal – the best-kept secret of the Danish underground
The obscure season of winter is almost upon us and just in time for the blackest Friday of the year, the Danish enigma (0) re-releases their self-titled EP and single "(1136)" via Napalm Records.
In a hypnotic and enthralling dark euphoria, (0) presents their virtuous soundscapes: "(1136)" is a lucid dream wrapped in a growling melancholy. A unique mixture of black, drone and post metal underlines forceful vocals and grave lyrics.Visually and audibly, (0) will overwhelm your whole mind and every fiber of your entire body. The somber journey continues…
The music video mirrors the band's profound inner self: an iridescent black and white piece of art, which disappears in its patterns and retrieves itself in a sinister way. (0) used a visual coding of the artist Sune Petersen, who is known for his interactive installations, and created a living texture, drawing the viewer right into the void. The waving forms envelop the track – sometimes impulsive, aggressive and overwhelming, yet sometimes conspicuously calm and immersive.
Links:
http://parentes0parentes.com/?
https://www.facebook.com/0BandOfficial/
Source of Information: Napalm Records